Photo News
Apple has announced their new Macbook and Macbook Pro.
continue
Rumors of a D3x continue to spread on the Internet.
continue
A lemon shark, among other animals, was photographed inside the womb.
continue
A couple of months ago, our good friend Annie Crawley, launched DiveIntoYourImagination.com, and among the many features you can find a short video tutorial on underwater photography with models featuring our very own Jason & Wendy Heller
continue
We are really proud to see many of our friends and colleagues on exhibit at the Smithsonian in Washington DC. The images are great examples of our beautiful oceans and appropriately titled "Ocean Views".
continue
Nikon of Japan has released a new product, dubbed the UP, that offers a new and unique way of viewing underwater photos and videos.
continue
Sealux has announced the CD 3, underwater housing for the Nikon CD 3
continue
Fantasea Line has announced the winning name for their new strobe.
continue
Popular housing manufacturer Ikelite has released its housing for the full frame Nikon D700
continue
A new full featured TTL digital SLR housing for the Nikon D-90 has been added to the Ikelite product line.
continue
Newsletter
Travel with us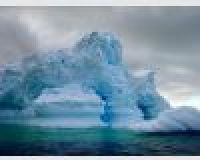 Antarctica
Plan Your Adventure >