Ocean News
With the spotlight finally shifting to environmental issues and global warming, America has finally woken up and realized what we are doing to the planet. Unfortunately, studies show that Americans are far less willing to make the drastic changes necessary to help the problem. It was only recently that the American consensus shifted to even acknowledge that humans have caused this possibly irreversible dilemma. Now we all have to do something about it. Scientists warn that we must reduce our carbon emissions by approximately 70% within the next 30 - 5o years to hopefully prevent Earth's long term inhabitability. There's an influx of green-oriented websites launching these days to help raise awareness of the problem and to brainstorm solutions. I recently discovered a couple of interesting sites that help calculate how much each of us is contributing to the global problem...
continue
The North Sulawesi Watersports Association (NSWA)has long been aware that the Sea Turtles, which are attracted to the long sandy beaches of Bunaken Marine Park on Indonesia's Siladen Island, are on the brink of extinction. With the advice and support of the WWF in Indonesia, the NSWA has established a turtle hatchery in Bunaken Marine Park on a section of beach where the turtles come ashore to lay their eggs...
continue
It's only been a few days and a lot has been said about Larry Smith. IIt's no great surprise to us, and definitely no great surprise to anyone who ever met him. This was a man who had a profound affect on the diving world. We all know he was the the world's best spotter, able to cruise around a reef and point out the most amazing of small critters to whoever was close by. It was always such a laugh to see that twinkle in Larry's eye as a diver's mask was raised to his, full to bursting with astounded eyes. He would just know that the diver was thinking, "how the hell did he see THAT!" And you could sit close by smirking, knowing you had been exactly the same the first time he took you on a dive. And what about those times when he used to gather the group onto a patch of barren seabed, get out that radio aerial and start tapping the ground. Did anyone ever know you could tame a mantis shrimp before you saw Larry getting them to do cartwheels! Of course, he was also the consummate professional, running resorts and boats like clockwork, managing crews and guests with a firm hand but a friendly one. Always ensuring that everything was just so. Taking time to reflect on the man though, we have started to see past these obvious moments, delightful memories though they are. What sits strongest for me was his amazing capacity to look at the people he came into contact with and turn that moment into something special. Larry had this singular capacity to instinctively know where the dive, the day, lay for them. For me, it was all about the reef. He recognized my drive to understand the sea even before I knew it myself. He was an amazing teacher, the person who handed me the understanding, and instilled my deep love, of what makes a reef work...
continue
"My exceptional encounter with Sailfish underwater was the most unexpected event in a 40-year wildlife photography career. It was an "awe-full" experience, exceeding my wildest expectations - the images speak for themselves. During three days I found myself more than once speechless and helpless. I ran out of film after the first 15 minutes during many of the encounters, leaving me with 30 minutes or more to enjoy the phenomenal encounter...
continue
Just thought this was kind of ironic and had to share it. This appeared on an online news site. Thier "Conservation Corner" column about Leatherback Turtles had an ad for "High quality live turtles" ...
continue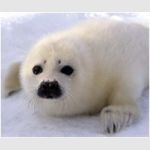 March 15th marks a sad day and brutal day for helpless baby seals in Canada - the start of Canada's horrendously unethical seal slaughter. Sea Shepherd is staging a major protest again this year. Canada's government allows hundreds of thousands of baby seal pups to be brutally clubbed to death or shot by fisherman. Many alternatives have been presented, including private financing to replace the revenue generated by the fishermen, but the Canadian government insists on continuing this practice. It is both shameful and unacceptable. It is important to note that the Canadian people are also against this practice. I have yet to meet anyone who feels otherwise. So let's put the pressure on the one body who can stop the madness - the Canadian government who supports this ongoing atrocity...
continue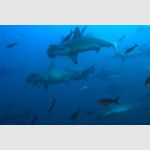 A possible predatory interaction between killer whales (Orcinus orca) and hammerhead sharks (Sphyrna sp.) was observed during April 1991 near Punta Cormorant, Galupagos Islands. Three killer whales were observed in close proximity to a freshly dead female hammerhead. One of the killer whales (approximately 6m in length) was observed motionless in a vertical position above the shark carcass and later was seen chasing an approximately 40cm hammerhead, supposedly a pup born prematurely from the dead shark. The sharks are thought to have been scalloped hammerheads...
continue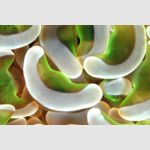 While humans can survive large temperature fluctuations, such species as corals are only comfortable within a 12-degree temperature range. And rising global temperatures appear to be threatening their survival, according to Drew Harvell, Cornell professor of ecology and evolutionary biology...
continue
Our good friend Annie Crawley, an underwater photographer and film maker from California, was featured on WGN News in Chicago last week. She was interviewed about her new book and DVD series and also sent a positive message about the health of our oceans and the need for education and conservation. Way to go Annie! You can watch the video of the TV coverage here. Save Our Seas Foundation has provided Annie with a grant to help create her series and the DVDs. Because of this relationship, all of Annie's products have a bilingual narration track. People can listen to it in either Spanish or English. Annie points out that SOS is really doing great things to help scientists, photographers and other projects get the word out about helping to Save Our Seas...
continue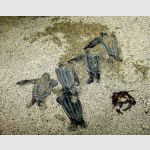 During the months of July and August, I and a select group of adventurers from Mexico, Australia, Germany, England, France, Spain, Singapore and the United States visited the nesting beaches of the Pacific Leatherback Sea Turtles (Dermochelys Coriacea), in very remote Papua Barat, Indonesia. My initial visits and exposure to these "Gentle Giants of the Pacific"A'A© was a year previously in a far different manner than these just concluded trips...
continue
Newsletter
Travel with us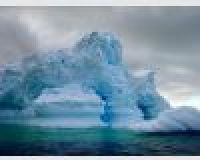 Antarctica
Plan Your Adventure >