Ocean News
Disney supports shark tournaments and perpetuates the negative image that killing sharks is acceptable
continue
Please bring your cameras and join us this Saturday and help cover this horrible event so that it can be broadcast to the world in efforts to create awareness and help save our sharks
continue
The Shark Conservation Act of 2008, passed today by the US Congress should strengthen a U.S. ban on shark finning, improve shark fisheries data, and encourage international shark conservation
continue
After a five year review, NOAA's Fisheries Service has determined that the Caribbean monk seal, which has not been seen for more than 50 years, has gone extinct-the first type of seal to go extinct from human causes
continue
For World Ocean Day 2008, DivePhotoGuide reminds you to ask yourself "what Have I Done For The Ocean Lately?"
continue
During a time when "Australia links organized crime to illegal fishing", the Queensland, Australia Department of Primary Industries and Fisheries is creating a dedicated shark fishery of their own.
continue
Shark Savers will be hosting a DVD release party for the critically claimed movie Sharkwater on April 11th.
continue
Westchester County in New York may potentially be the first county in the entire US to enact a ban on shark fins and shark products. It is vital that we show support for this cause. Help set a precedent for others to follow
continue
You may recognize the name Kurt Amsler as one of the foremost professional underwater photographers in Europe. Kurt needs your help to stop the turtle slaughter in Bali
continue
Please join us in expressing outrage against Florida Gov. Charlie Crist's request for federal disaster relief to help Florida's shark fishing industry
continue
Newsletter
Travel with us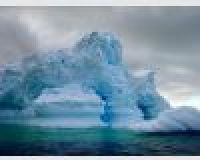 Antarctica
Plan Your Adventure >