Ocean News
New tests show high levels of mercury in canned tuna
continue
Shark fins are lined up over a sidewalk in the Hong Kong
continue
Joe Tepper
|
Dec 6, 2010 5:06 PM
Joe Tepper
|
Dec 3, 2010 4:45 PM
Mote Center For Shark Research assesses damages from the BP Oil Spill
continue
Joe Tepper
|
Dec 3, 2010 4:16 PM
The Center for Biological Diversity launches a Bluefin tuna boycott
continue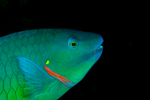 Parrotfish create mucous cocoons to protect themselves from parasites while sleeping
continue
17,760 square miles of Raja Ampat have been declared a Shark Sanctuary and 468 sq miles have been declared a Marine Conservation Area
continue
9 bull sharks, including 7 females with 50 pups, were killed by a local fisherman.
continue
The 2009 Shark Conservation Act (S.850) has been blocked in the U.S. Senate. Tell your Senators you want them to keep the bill alive.
continue
Sign the petition for permanent shark protection in the Bahamas.
continue
Newsletter
Travel with us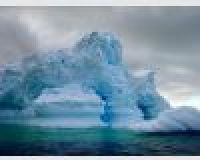 Antarctica
Plan Your Adventure >