Ocean News
Joseph Tepper
|
Mar 10, 2011 6:30 PM
Tangled dolphin rescued by Solmar V Divemaster
continue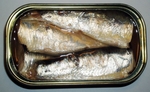 Joseph Tepper
|
Mar 10, 2011 9:00 AM
Millions of rotting sardines clog major port
continue
Joseph Tepper
|
Mar 10, 2011 9:00 AM
Newly discovered amazon stingrays without barbs
continue
Joseph Tepper
|
Mar 9, 2011 9:00 AM
Signed deal to protect over 16 million square miles of the ocean floor
continue
Joseph Tepper
|
Mar 9, 2011 8:59 AM
Scientists struggle to save the turtle, a symbol of national pride
continue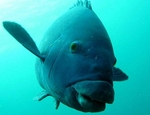 The blue groper is being seen in the waters of Victoria, Australia for the first time in 30 years.
continue
An injured, beached dolphin in West Andros Island, Bahamas, was taken to the Atlantis Paradise Island resort for medical attention.
continue
Joseph Tepper
|
Mar 8, 2011 8:00 AM
Extremely endangered pup saved in the Aegean Sea
continue
The Seamounts Marine Management Area is a 2.47 million acre area about 35 miles south of Cocos Island.
continue
Joseph Tepper
|
Mar 7, 2011 6:40 AM
Environmental documentary filming in Sri Lanka
continue
Newsletter
Travel with us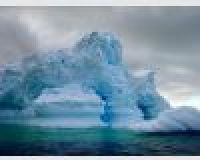 Antarctica
Plan Your Adventure >