DPG News
The staff of DPG wishes you a happy holiday
continue
Entering DivePhotoGuide's monthly contests has never been easier with the new image entering system
continue
The team at DPG has been working feverishly for sometime on a bold new website. But this isn't just a new website, this is a major overhaul and a number of new features that we have been dying to add to the site for over a year or so
continue
We are excited to announce that John Ares is joining the DPG team as a Contributor At Large.
continue
Join us during one of nature's wildest spectacles. We are running very limited size Sardine Run trips for the next three years
continue
We are pleased to announce a special DPG Expedition to some of the best reefs of Papua New Guinea. Join DPG publisher Jason Heller in this underwater photographer or videographer paradise
continue
The entire team at DivePhotoGuide wishes you and yours a happy and healthy holiday season
continue
We are proud to announce the winners of the first ever Facebook underwater photography contest, hosted by DivePhotoGuide
continue
We were just informed by Gyula Somogyi, live from the award show at the 35th annual World Festival of Underwater Images in Antibes, France, that DivePhotoGuide was awarded the the prize for best "Educational Website"
continue
We are proud to welcome Richard ("Rick") Morris to the DPG team. Rick will be providing ongoing video content from the field where he works as a videographer for the Census of Marien Life.
continue
Newsletter
Travel with us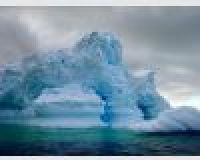 Antarctica
Plan Your Adventure >