DPG News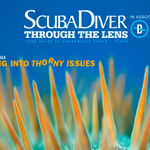 Ian Seldrup
|
Jun 24, 2014 2:00 AM
The latest issue of Scuba Diver Through The Lens (SDTTL), "ControverSea" (Issue No. 11, 2014) is out now!
continue
Ian Seldrup
|
Jun 12, 2014 9:30 PM
Overall 2014 World Oceans Day Theme – Winner and Above Water Seascapes – 2nd Place: Jonas Thormar (Denmark)
continue
It's June 8 and that can mean only one thing—it's our favorite holiday. No, it's not "Best Friends Day" or "Name Your Poison Day" (those are seriously real), but World Oceans Day.
continue
Lia Barrett
|
Apr 8, 2014 3:23 AM
DPG announces the winners for the March photo contest: Seahorses, Seadragons, and Pipefish.
continue
Lia Barrett
|
Apr 4, 2014 2:00 AM
DPG presents "Coral Reefs" as the theme for the April photo contest.
continue
Winners of the 2014 DEEP Indonesia International Underwater Photo Competition
continue
Winner takes home great Fantasea prize
continue
Lia Barrett
|
Mar 17, 2014 11:40 PM
Enter your three best images of "Syngnathidae" (seahorses, pipefish, and seadragons) for a chance to win prizes from Fantasea!
continue
Lia Barrett
|
Mar 11, 2014 2:00 AM
DPG Announces winners for the February photo contest, "Your Favorite Shot."
continue
Newsletter
Travel with us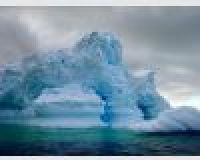 Antarctica
Plan Your Adventure >