All News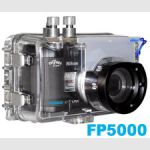 Fantasea Line is pleased to announce that their FP-5000 housing is totally compatible with Nikon's new Coolpix digital camera, the P5100. The FP-5000 housing is fully functional, providing photographers with access to all camera functions. Depth rated to 60 meters/200 feet, this housing from Fantasea also features a new design and improved construction. The FP-5000 is ideal for outdoor and underwater photographers, who can now quickly access all Nikon Coolpix features for capturing fast action pictures easily and creatively. The FP-5000 housing has a double O-ring seal on all controls, anti-glare hood over LCD screen, and built-in diffuser. The FP-5000 also features a 46mm port ring thread for easy attachment of accessory lenses and filters...
continue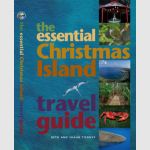 Shaun & Beth Tierney compiled a fantastic travel guide for Christmas Island, a tiny dot in the Indian Ocean that is barely known and even less explored...
continue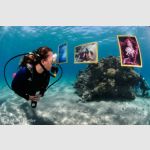 We're always proud to report when a fellow underwater photographer does something unique, or otherwise creates more awareness for the ocean and for underwater imagery. Well, Noam Kortler, an award winning photographer and owner of Nemo Divers in Eilat, Israel, just became one of those guys.
continue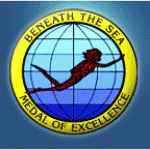 Beneath the Sea 2008 is pleased to invite Photographers and Videographers to enter its annual Worldwide Underwater Photo/video competition. Underwater photographers will compete for the coveted David Doubilet award for excellence in underwater photography and a trip for one on the M.V. Telita in Papua New Guinea. Underwater Videographers will compete for the distinguished Stan Waterman award for excellence in underwater video and a one week trip for one aboard the Nai'a in Fiji. Underwater Photographic Artists compete for the celebrated Jim Church award for excellence in creative underwater photography and a trip for one aboard the M.Y Telita in Papua New Guinea...
continue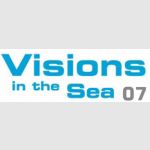 The annual Visions in the Sea Festival is now in its eleventh year and for 2007 we have an even better show than ever before. As the 2007 Festival fast approaches, we invite you once more to showcase your own underwater images. Come and pitch your photographs against your peers in our annual, high profile competition. The fantastic grand prize for the 'Open' category is a 7-10 day liveaboard holiday on one of the luxurious diving yachts run by Worldwide Dive and Sail in the beautiful waters of Thailand and Indonesia. There is also a 'Green water' category this year with more exciting prizes to be won. Entry to the competition is free, only delegates to the Visions festival are eligible to enter...
continue
We're extremely pleased to announce the 3rd annual international underwater imagery competition, in association with Our World Underwater, one of the largest consumer dive shows in the US. The competition has become the "Super bowl" of international underwater imagery competitions, with world-class prizes, major industry involvement, celebrity judges, and the opportunity to have your images showcased to the world as some of the best. The official competition website has links to entry forms, guidelines prizes and more information: Underwatercompetition.com ...
continue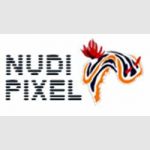 One of our members, Erwin Kodiat, an underwater photographer from Bali, Indonesia, recently launched a new image-based nudibranch identification website. According to the mission statement: "Nudi Pixel is an online resource for nudibranch and sea slug identification using photographs.This is a useful resource for all nudibranch enthusiasts like scuba divers, snorkelers, underwater photographers, naturalists, dive guides, and for educational purpose. This is basically a repository of nudibranch photographs from all over the world, and we further proceed the data to make it suitable for species identification"...
continue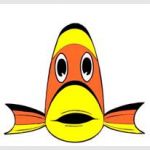 The 34th World Festival of Underwater Pictures will be held in Antibes - France, at the marine mammal park Marineland from October 24th to 28 th 2007. Attending the event is not a requirement for participation. This is the 34th year that the south of France has welcomed the world's underwater photographers,filmmakers and artists. Like last year, DivePhotoGuide will be covering daily updates from the French Riviera. Each year the festival has an underlying theme. Last year was Papua New Guinea. 2007 represents Aqua Lung's 60th birthday. The 34th edition of the Festival will widely take part in the celebration of this jubilee. Claire Keim, a French actress and singer with a brilliant career, has been diving since her childhood. She will be the honorary guest for the 34th edition of the Festival...
continue
Tens of Thousands of Loggerheads Killed Annually By Destructive Fishing Gear Washington (Sept 13, 2007) - All loggerhead sea turtle nesting subpopulations in the North Atlantic with trend data available are declining according to a new study released yesterday by the National Marine Fisheries Service and the U.S. Fish and Wildlife Service. This includes sea turtles that nest in the United States, Caribbean and along the Yucatan peninsula of Mexico. The study, a five-year status review for loggerhead sea turtles required by the Endangered Species Act, confirms what Oceana has been telling the federal government for the past five years...
continue
Roger is and underwater videographer and the Director of the Underwater Images Competition, which is operated as an independent underwater photo and video competition operated on a not for profit basis. Proceeds from the competition are donated to Marine Conservation and Education causes. The Competition is held in March each year in conjunction with the Scubafest Dive Show in Ohio. Although the column is titled "videolights", this piece is actually about some of the basics of still photography. For many years the late Jim Church shared his expertise with underwater photographers. One of the best tools he created was using cows to illustrate his points to understanding photography. These barnyard lessons have been shared on many internet forums so I thought it would be appropriate to pass them on in this and the next two Videolights articles for those of you who haven't read them. My thanks to Jim for his lessons, his mentorship, and his friendship...
continue
Newsletter
Travel with us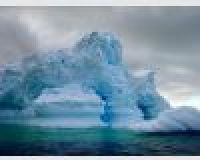 Antarctica
Plan Your Adventure >