All News
The massive Jacob Javitz Center in New York was host to the PDN PhotoPlus International Conference + Expo 2007 this week, as tens of thousands of photo pros attended the three day event. This is pretty much THE show for the photography industry. Last year's show attracted 27,000 visitors and 300 exhibitors...
continue
A selection of submitted images from our talented community of underwater photographers
continue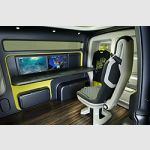 We're always on the lookout for new and interesting news from the field. Working with some of the top pros in the world would inevitably uncover some really unique stories, about the scientific, artistic and commercial projects that most of the photographers in our galleries are working on at any given time...
continue
Situated in a small archipelago just Southeast of Sulawesi, in central Indonesia, Wakatobi is truly a slice of paradise with exceptional diving and endless photo and video opportunities. So where better to hold an underwater photo and video festival
continue
One of the great things about the web is the combination of diversity and relevance that websites represent to those who read them. Interested in wreck diving? Underwater photography or video? Cold water diving? The web offers each niche its own rightful place in the world and brings like minded people together around specific content and tools like never before. To drive this point home, a search for "scuba diving" on Google returns over 2.4 million web pages, and just "Wreck diving" brings back 324,000 web pages...
continue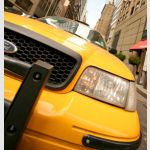 The other day Mike McNamara invited me over to the Popular Photography & Imaging Magazine offices. New York is home to many media powerhouses, and the parent company behind Pop Photo, Hachette Filipacchi, and the massive holding company behind them, Lagardere, are names to be reckoned with...
continue
"In collaboration with Howard Hall, Gates 'bulletproof' housings extend to 4K digital cinema imaging." The RED camera has had an interesting launch. This beautiful peice of optical engineering magnificence looked to many to be too good to be true. With resolution of roughly 4 times that of HD, and prelaunch images that look like something out of a sci-fi flick, who could blame those who didn't want to first beleive...
continue
New York really does have a rejuvenated diver scene these days, thanks in large part to OceanBlue Divers, the one year old dive club that boasts nearly 1,000 members, and the host of a lovely shindig last night. On Thurs. Oct 4th, the growing club hosted its one year anniversary party as a fundraising event for the Sea Shepherd Conservation Society...
continue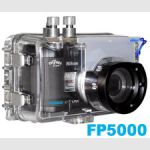 Fantasea Line is pleased to announce that their FP-5000 housing is totally compatible with Nikon's new Coolpix digital camera, the P5100. The FP-5000 housing is fully functional, providing photographers with access to all camera functions. Depth rated to 60 meters/200 feet, this housing from Fantasea also features a new design and improved construction. The FP-5000 is ideal for outdoor and underwater photographers, who can now quickly access all Nikon Coolpix features for capturing fast action pictures easily and creatively. The FP-5000 housing has a double O-ring seal on all controls, anti-glare hood over LCD screen, and built-in diffuser. The FP-5000 also features a 46mm port ring thread for easy attachment of accessory lenses and filters...
continue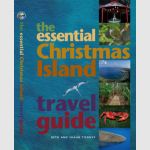 Shaun & Beth Tierney compiled a fantastic travel guide for Christmas Island, a tiny dot in the Indian Ocean that is barely known and even less explored...
continue
Newsletter
Travel with us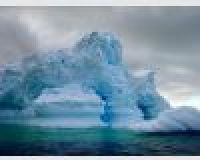 Antarctica
Plan Your Adventure >