All News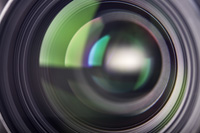 Ikelite has introduced a full-featured yet affordable underwater housing for the Sony A-700 Digital SLR Camera
continue
Two leading environmental organizations, Earthwatch Institute and Ocean Conservancy, have partnered on the SEE Turtles project to promote conservation of the world's endangered sea turtle populations
continue
Got your attention? Good. Biodiversity is one of those words that gets thrown around a lot.
continue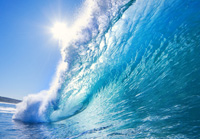 Environmental group Greenpeace said on Saturday its anti-whaling ship, which has been harassing Japanese whalers in the Southern Ocean, had saved an estimated 100 whales but was running low on fuel and would return to port
continue
It's hard to visualise but the intelligent and ever-friendly dolphin can also be a determined killer
continue
Pacific leatherback sea turtles lived side by side with the dinosaurs more than 65 million years ago, but now, largely due to human impacts, these ancient and majestic creatures are in serious trouble
continue
A leatherback sea turtle recently completed the longest recorded migration of any sea vertebrate: 12,774 miles (20,558 kilometers) across the Pacific Ocean
continue
s 17 countries and 30 organizations launch the International Year of the Reef today, three major environmental groups - World Wildlife Fund, The Nature Conservancy and Conservation International - call on governments, businesses, scientists, non-governmental organizations and individuals around the world to vastly increase actions to protect coral reefs
continue
New Zealand Prime Minister Helen Clark warned Japanese whaling ships on Friday that surveillance photos of the fleet revealing their location would be published if they entered New Zealand's Antarctic waters
continue
The Digital Duo, Jack and Sue Drafahl, announce the release of their new DVD tutorial entitled, "Underwater Elements 5"
continue
Newsletter
Travel with us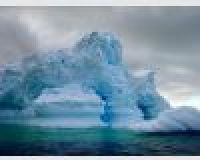 Antarctica
Plan Your Adventure >