All News
The Underwater Videographer Podcast presents: The Dave Shaw Story
continue
It has been described as the world's largest rubbish dump, or the Pacific plastic soup, and it is starting to alarm scientists
continue
Over the course of time, there have been many dolphins that have been on the verge of becoming extinct. There are legal protections against killing dolphins and the Ganges River Dolphin is no exception.
continue
The oceans are huge regulators of heat, as they move around the surface of the planet and have absorbed 30 times more heat than the atmosphere since 1955
continue
Borneo dive legend Ron Holland has joined forces with Jeremy Stein, the founder of Rainbow Divers in Vietnam, and reopened this exclusive Dive Lodge off the East coast of Borneo
continue
A large number of endangered olive ridley turtles have died on the beaches bordering the Gahiramatha marine sanctuary due to government's failure to curb marine fishing.
continue
Captain Paul Watson and his crew of international volunteers are anxious to refuel, re-supply and complete repairs as soon as possible in order to return to the Southern Oceans
continue
A new approach to cleaning up digital photos and other images has been developed by researchers in the UK and Jordan
continue
A young whale shark has been found off the Queensland coast, as far as 1,000 kilometres off course of its annual migration
continue
Scientists aboard the research vessel, Southern Surveyor, return to Hobart today with a collection of coral samples and photographs taken in the Southern Ocean at greater depths than ever before
continue
Newsletter
Travel with us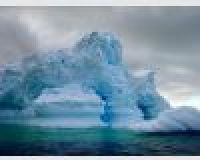 Antarctica
Plan Your Adventure >