News
Canon U.S.A.'s New Line-Leading, 21.1-Megapixel, Full Frame EOS-1Ds Mark III Digital SLR
DPG's new Contributing Technical Editor Michael McNamara is on the way to Tokyo for the launch of Canon and Nikon's newest camera lines.Mike sends us the following update: "Canon announced two new DSLRs this morning--the EOS 1ds Mark III (21.1MP full frame) and the EOS 40D (10.1). Both are HOT for UW photography, as they have live preview and great low light AF systems." Mike will be sending us updates from Tokyo later this week.
RELATED: CANON EOS 40D Digital SLR
Responsive, Ultra-High Resolution, Ultra-Low Noise CMOS Sensor and Dual "DIGIC III" Image Processors Power the EOS-1Ds Mark III Into the Realm of Medium-Format Digital Cameras, at a Fraction of the Cost
-- Fast, New Ultra Wide-Angle 14mm Lens Is a Picture Perfect Match for the Camera's Full Frame Sensor--
The new 21.1-megapixel, full-frame Canon EOS-1Ds Mark III Digital SLR* camera brings the power of Canon U.S.A., Inc.'s professional imaging excellence and innovation into sharper focus than ever before. While Canon's EOS-1D series has dominated the 35mm-based professional Digital SLR market for the past six years, the new EOS-1Ds Mark III Digital SLR takes Canon's pro-digital prowess into and the realm of high-fashion and commercial photo studios where bulkier, medium-format cameras previously reigned.
The Canon EOS-1Ds Mark III's compact, lighter-weight magnesium alloy body is rugged and versatile enough to take out of the studio and into the field. The camera's fast, five-frame-per-second (fps) shooting rate for bursts of up to 56 Large/Fine (21-megapixel) JPEGS or 12 RAW images is unmatched in its class, making it the ideal instrument for capturing the fluid motion and free-flowing lines of location-based fashion photography as well as a wide range of other professional photographic applications.
The Canon EOS-1Ds Mark III professional digital single lens reflex camera is scheduled to begin shipping in November and will have an estimated selling price of $7,999† (the same price as its predecessor, the 16.7 megapixel EOS-1Ds Mark II).

"The EOS-1Ds Mark III Digital SLR camera is a prime example of the EOS philosophy and Canon's ongoing commitment to providing photo professionals with the tools they need to create the finest quality images," stated Yuichi Ishizuka, senior vice president and general manager, Consumer Imaging Group, Canon U.S.A. "To continue our legacy, we must provide not only the right professional tools, but also the finest photo tools for the job, and do so consistently, whether we are presenting this exemplary EOS-1Ds Mark III SLR camera, or any one of the many fine specialty lenses, flashes and accessories that populate the EOS professional photo system."
Revolutionary Resolution
Developed and manufactured by Canon specifically for the EOS-1Ds Mark III Digital SLR, the camera's new full-size 36 x 24 mm CMOS image sensor offers the highest resolution in its class, and is comprised of approximately 21.1 million effective pixels (5632 x 3750) set at a pitch of 6.4 microns. The user can select any one of six recording formats ranging from 21.0 megapixels in Large JPEG or RAW format, 16.6 or 11.0 megapixels in the two medium JPEG sizes, or 5.2 megapixels in the small JPEG or "sRAW" formats. In any JPEG format, the user can set one of ten compression rates for each image size. In sRAW mode, the number of pixels is reduced to one-fourth that of a standard RAW image and the file size is cut in half, while retaining all of the flexibility and creative possibilities associated with full-size, traditional RAW images.
Dual "DIGIC III" Image Processors
Fulfilling the ultra-low noise, ultra-high image quality promise of the EOS-1Ds Mark III Digital SLR camera requires handling the enormous signal processing requirements of the camera's 21-megapixel resolution and top continuous shooting speed of five fps. To accomplish this, Canon has incorporated two identical DIGIC III imaging engines into the camera for parallel (and hence, faster) signal processing. The CMOS sensor reads out to the dual "DIGIC III" processors simultaneously in eight channels. DIGIC III is the next generation of Canon's proprietary image processing engine. This technology ensures the fine details and natural colors of images are optimally recorded and, as an added bonus, is responsible for the EOS-1Ds Mark III SLR's high-speed performance, faster signal processing and more efficient energy consumption.
Adding to the improved virtuosity of the images captured by the EOS-1Ds Mark III Digital SLR camera is the camera's 14-bit Analog-to-Digital (A/D) conversion process. Able to recognize 16,384 colors per channel (four times the number of colors recognized by the EOS-1Ds Mark II Digital SLR camera's 12-bit conversion capability), this line-leading model is able to produce images with finer and more accurate gradations of tones and colors. Additionally, given the significantly larger image file sizes created by the EOS-1Ds Mark III Digital SLR camera, Canon has provided compatibility with the new Ultra Direct Memory Access (UDMA) compact flash memory card specification, which enables ultra-high-speed data transfer to the card. Utilizing a UDMA compliant card doubles the data transfer speed compared to a conventional memory card, putting the new EOS-1Ds Mark III on par with the 10.1-megapixel EOS-1D Mark III camera, even though the pixel count of this new model is more than twice as large.
Advanced Autofocus Technology
The EOS-1Ds Mark III autofocus system – first introduced earlier this year on the EOS-1D Mark III Digital SLR – has 45 AF points including 19 high-precision cross-type points and 26 Assist AF points. This new array allows the 19 cross-type points to be divided into groups of nine inner and nine outer focusing points plus a center point, which makes picking an individual focusing point much faster and easier than going through all 45. During manual AF point selection, the AF point area is expandable in two stages via Custom Function control.
At the request of sports and wildlife photographers, a new micro-adjustment feature allows for very fine changes in the AF point of focus for each lens type in use, along with the addition of adjustable focus-tracking sensitivity as another sophisticated new AF feature. Other new components in the AF system include the reconfigured concave submirror and the secondary image formation lens, both products of Canon's vast expertise in optical engineering. Finally, the low-light sensitivity of the new AF sensor has been doubled to EV-1 for superior performance, compared with earlier EOS digital SLRs.

Live View
One of the dynamic innovations incorporated into new EOS digital SLRs – and optimized for professional shooters on the EOS-1Ds Mark III Digital SLR – is Canon's Live View shooting mode which provides photographers with an expanded and exceedingly convenient set of shooting options beyond the conventional SLR through-the-lens viewing. Framing and shooting subjects using the camera's LCD screen affords the shooter the same 100 percent field of view provided by the optical viewfinder – this is a full-frame Digital SLR after all – but Live View has the added advantage of allowing the image to be more easily composed on the camera's bright and brilliant 230,000-pixel, three-inch LED screen. Additionally, the LCD-viewed image can be magnified by five or ten times in order to ensure that the shot is optimally focused.
Live View is at its best during tripod shooting, particularly for close-up photography where precise focusing is imperative. As a side benefit, the Live View shooting mode helps to reduce vibration by lifting the reflex mirror out of the optical path well in advance of the exposure, improving image quality at slow shutter speeds. Additionally, as the release time lag is miniscule, even instantaneous movements like a bird taking flight can be readily captured. The shutter charge sound can be delayed and made quieter than normal in Live View mode to avoid spooking wildlife or disturbing people nearby with unwanted camera sounds.
If a user is going to be several feet away from the camera, such as in some studio settings, the EOS-1Ds Mark III can be connected by cable to a computer via its USB 2.0 High-Speed interface. The camera can also be operated remotely at distances up to 492 feet with the assistance of the optional Wireless File Transmitter WFT-E2A which allows users to view images directly off the camera's sensor in virtually real-time, with the ability to adjust many camera settings quickly and easily.
Viewing Display
Easy to read, even in outdoor conditions such as bright sunlight, the EOS-1Ds Mark III Digital SLR camera features a three-inch, 230,000-pixel wide angle LCD display screen. The TFT color liquid-crystal monitor features seven user-settable brightness levels and a wide, 140-degree viewing angle, both horizontally and vertically. An added advantage of the large, three-inch display size is the ability to utilize a larger font size for text, making it easier to read setting and menu options on the screen.
Canon extends its "ease-of-reading" policy to the EOS-1Ds Mark III's viewfinder as well. Bright and clear with zero distortion and a 100 percent picture coverage and a magnification factor of .75x, it is the finest viewfinder ever placed in an EOS camera.

EOS Integrated Cleaning System
Another first for a professional digital SLR of this caliber is Canon's complete dust management solution, called the EOS Integrated Cleaning System. The new CMOS image sensor is designed with a lightweight infrared absorption glass cover that vibrates for 3.5 seconds when the camera is turned on or off. This brief delay can be cancelled immediately upon start-up by pressing the shutter button half way. Dust that has been shaken or blown loose of the sensor is trapped by adhesive surfaces surrounding the sensor unit housing, preventing the problematic particles from reattaching themselves to the filter when the camera moves.
Like its sibling, the EOS-1D Mark III, the shutter of the EOS-1Ds Mark III Digital SLR camera carries a durability rating of 300,000 cycles and, though it generates less dust, it still charges itself three times during the manual cleaning process so that dust is shaken off the shutter curtains as well. This cleaning system uses very little battery power and can be turned off in the custom function menu.
The second part of the dust management system is a software solution that maps the location of any spots that may remain on the sensor. The mapped information is saved as Dust Delete Data and attached to the image file. Subsequently, the offending dust information is subtracted from the final image during post processing, using the supplied Digital Photo Professional software.

Rock Solid Reliability
The entire body of the EOS-1Ds Mark III, including its internal chassis and mirror box, is made of an advanced magnesium alloy for exceptional strength and rigidity. Comprehensive weatherproofing at 76 locations on the camera body ensures superior reliability, even when shooting in harsh environments. Together with the 300,000-cycle shutter durability rating, these features result in a camera that, even though it is six ounces lighter than the EOS-1Ds Mark II, can truly withstand even the most severe shooting conditions.
Improved Software
Among the most valuable features of the EOS-1Ds Mark III Digital SLR is its compatibility with Canon's new Picture Style Editor 1.0 software. With PSE, photographers can personalize the look of their photographs by inputting their own preferred image processing parameters, including custom tone curves. The EOS-1Ds Mark III Digital SLR also ships with the latest versions of Canon's powerful software applications, including Digital Photo Professional 3.2 and EOS Utility 2.2, which support the camera's Remote Live View and Dust Delete Data functions, as well as incorporating a broad range of additional improvements designed to improve image quality and speed up workflow. Particularly noteworthy in DPP 3.2 is a new Lens Aberration Correction Function that corrects various image defects such as chromatic aberration, color blur, vignetting and distortion. Initially, the Lens Aberration Correction Function will support images captured by the EOS-1Ds Mark III and 11 other EOS Digital SLRs using any of 29 individual EF and EF-S lenses. Also included are ZoomBrowser EX 6.0 and ImageBrowser 6.0 for easy browsing, viewing, printing and archiving with compatible computer operating systems, including Microsoft Windows Vista and Windows XP, as well as Mac OS X.
Canon EF 14mm f/2.8L II USM Lens
Designed primarily for discerning landscape and architectural photographers, the Canon EF14mm f/2.8L II USM lens is ideally suited to the EOS-1Ds Mark III's full-frame capability. Measuring 3.7 inches in length and weighing in at under 23 ounces, this ultra-wide angle L-series prime lens is well corrected for rectilinear distortion, provides a 114-degree diagonal angle of view, and delivers high-speed autofocus with higher image quality overall including superior peripheral image quality, compared to its predecessor, the stalwart EF 14mm f/2.8L USM lens.
While its large diameter, high-precision aspherical and UD elements, optimized lens element positioning, and flare and ghost-reducing lens coating ensure that this lens delivers the top optical performance in its professional class, Canon has added other features photographers have been asking for – improved dust and water resistance incorporated around the mount, switch panel and focusing ring, and a round aperture that creates a nice background blur and makes it easier to recognize an out-of-focus scene in less than brightly lit conditions. Furthermore, Canon has created a new lens cap specifically for the EF 14mm f/2.8L II USM that is held to the lens by a stopper. The Canon EF14mm f/2.8L II USM lens is scheduled to begin shipping to stores in October at an estimated selling price of $2,199† .
About Canon U.S.A., Inc.
Canon U.S.A., Inc. delivers consumer, business-to-business, and industrial imaging solutions. The Company is listed as one of Fortune's Most Admired Companies in America and is on the 2006 BusinessWeek list of "Top 100 Brands." Its parent company, Canon Inc. (NYSE:CAJ), is a top patent holder of technology, ranking third overall in the U.S. in 2006† † , with global revenues of $34.9 billion. To keep apprised of the latest news from Canon U.S.A., sign up for the Company's RSS news feed by visiting www.usa.canon.com/pressroom.
FCC Disclaimer
*This device has not been authorized as required by the rules of the Federal Communications Commission. This device is not, and may not be offered for sale or lease, or sold or leased, until authorization is obtained.
# # #
All referenced product names, and other marks, are trademarks of their respective owners.
Specifications and availability are subject to change without notice.
† Pricing subject to change at any time. Actual prices are determined by individual dealers and may vary.
† † IFI Patent Intelligence Press Release, January 2007
RELATED ARTICLES
LATEST EQUIPMENT
Be the first to add a comment to this article.
Newsletter
Travel with us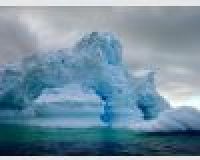 Antarctica
Plan Your Adventure >
Featured Photographer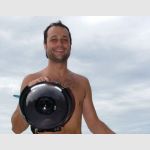 Andrej Belic
Expert Photographer
Andrej Belic is into diving for eight years now and has covered almost all possible aspects of it: scuba, nitrox, trimix, rebreather, deep air, caves and wreck penetration. Currently he´s into freediving and monofin swimming....