News
Bonnier Corp (Sport Diver) Acquires Scuba Diving Magazine
Most of our readers are (hopefully) aware that i am a staff photographer & author of the IMAGES column for Sport Diver magqazine. Yesterday, Bonnier Corp, the parent of Sport Diver, announced some pretty big news. They have acquired Scuba Diving magazine. This is really huge news in the world of scuba diving and underwater photography. Scuba Diving magazine, for many years was owned by Rodale and now F+W Publihsing, has been an iconic title for as far as any of us can remember. About 6 years ago another iconic dive magazine Skin Diver had folded, and Sport Diver subsequently acquired the remaining assets of their brand and customer lists. It was only in 2007 that Bonnier corp had aquired Sport Diver.
We are observing the result of massive changes in media consumption. Even niche categories, like scuba diving, once protected from the ramifications of consumers' shift to digital media, are being affected and are consolidating. The down economy and large infrastructure of primarily print-based media companies have been colliding lately. You may have heard that even Tribune, the largest newspaper conglomerate in the US, owners of titles such as the LA Times and Chicago Tribune, recently filed for bankruptcy. The print media business is in a state of flux. We are watching history unfold in so many ways.
Congrats to the team at Bonnier and Sport Diver & at Scuba Diving magazine, and I welcome us all to the latest era of dive media. Official press release is below.
PRESS RELEASE
Bonnier Corporation, publisher of Sport Diver, today announced the purchase of Scuba Diving magazine from F+W Media Inc. The acquisition positions Bonnier as the dominant media company in the dive industry and expands its presence as the pre-eminent enthusiast sports publisher in the world.
The deal includes a significant new online presence for Bonnier. ScubaDiving.com hosts one of the largest online communities in the dive industry and will complement Sport Diver's ongoing digital initiatives.
"Scuba Diving is a perfect strategic fit for us," says Bonnier Corp. CEO Terry Snow. "We serve the enthusiast market better than anyone in the business, so adding Scuba Diving to our existing Sport Diver title will only enhance our relationship with the dive industry and its passionate audience."
"F+W Media has made a strategic shift from traditional print publisher to integrated media company," said David Nussbaum, Chairman & CEO of F+W Media. "Our future success will grow from our community model and by giving full focus to our core categories – those with the most opportunity for growth and profit potential through events, competitions, books, magazines and online. Only after a considerable portfolio review did we determine to exit the scuba diving marketplace. We are pleased to be able to place the title with Bonnier, a better strategic fit for the magazine and the category overall."
"Scuba Diving is a strong and respected brand," says Dave Freygang, Vice President of Publishing for Bonnier's Enthusiast Division. "We understand that the lifeblood of the diving industry is bringing in and retaining divers. We will work with our marketing and strategic partners to do just that and, at the same time, offer the industry the best return on investment with the most experienced editorial and sales staffs in the business."
Scuba Diving and Sport Diver will now be aligned with The Undersea Journal, a publication Bonnier produces for PADI, the sport's largest certification agency, creating the new Bonnier Dive Group, which will fall under the Enthusiast Group.
Terms of the deal were not disclosed.
About Bonnier Corp.
Bonnier Corp. (www.bonniercorp.com) is one of the largest consumer-publishing groups in America and the leading media company serving passionate, highly engaged audiences through more than 40 special-interest magazines and related multimedia projects and events. Bonnier Corp. is the U.S. division of the Bonnier Group, (www.bonnier.com), a 200-year-old, family-owned media group based in Sweden with business operations in 25 countries, including magazine divisions in Denmark, Norway, Sweden, FinlandSpain. and
About F+W Media, Inc.
F+W Media, Inc. (www.fwmedia.com) is an integrated media company with industry-leading magazines, books, events, digital and online properties in the fields of writing, fine art, outdoors, antiques and collectibles, and design, among others. The company's mission is to inspire, inform, and connect community. F+W Media, Inc. is owned by ABRY Partners, LLC.
RELATED ARTICLES
LATEST EQUIPMENT
Be the first to add a comment to this article.
Newsletter
Travel with us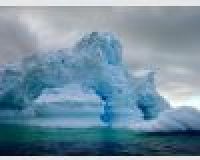 Antarctica
Plan Your Adventure >
Featured Photographer
Pieter Rutten
Photographer
Pieter Rutten, born in August 1976, lives with his wife in a village in the south of Holland. He works as a graphic designer for a small printing company. He also has his own company, pieterrutten.com, that specializes in...