News
Bird's Head Manta ID Database Goes Online
By Ian Seldrup, October 21, 2015 @ 01:00 AM (EST)

The site dedicated to the Bird's Head Seascape, www.birdsheadseascape.com, and the Indonesia Manta Project have teamed up with Conservation International to launch a Web-based research tool devoted to manta rays, the Bird's Head Seascape Manta ID database.
The site allows you to contribute your shots of mantas taken within the archipelago and help build up a library of images that will assist researchers in understanding manta populations and developing conservation strategies. Manta rays have a unique pattern of spots, blotches and shading on their underside, which can be used to identify individuals, much like a human fingerprint.
In additon to providing lots of detailed information about the project, the site tells you how to take a manta photo-ID and submit a manta sighting.
Find out more in the press release below.

---

PRESS RELEASE
From the administrators of Bird's Head Seascape.com and Sarah Lewis, project leader Indonesia Manta Project and founder Indonesian Manta Project:
Teaming up with the Bird's Head Seascape website and Conservation International we are excited to announce the launch of our online Bird's Head Seascape Manta ID database: a visual and interactive platform that invites you to meet the manta rays, follow our work, and contribute towards manta research.
For the past six years Manta Trust's Indonesian Manta Project has been working to better understand and protect manta rays across this vast archipelago, and one of the most important ways we do this is through the use of photo identification. Our photo ID work in the Bird's Head Seascape (BHS) began in 2011 when we teamed up with Misool Eco Resort and Papua Diving to start learning about the manta rays of Raja Ampat. Five years later it has expanded into a comprehensive research and conservation program that encompasses much of the Bird's Head Seascape, and includes a passionate team of local, national and international partners.
Our vision for the BHS Manta ID site was to give everybody the opportunity to get to know and love the BHS manta rays through an easy to use and highly visual online platform. In addition, BHS visitors can use this site to submit (and even ID) their own manta ray photos, contributing directly to our research while learning about "their" manta rays in the process. As our manta library grows so does our understanding of the manta population, each photo acting like a piece of the puzzle. Increased understanding is critical for the development of successful species conservation and we encourage BHS visitors to get involved and help us with this exciting and important research… every photo counts!
By sharing our science through this site, our hope is to inspire empathy towards these vulnerable rays and connect those people who might not otherwise be able to visit the BHS manta rays.
So please visit www.birdsheadseascape.com, scroll down to the Manta ID logo, click "Learn More" and contribute your photographs! Each of you then becomes a member of the conservation team. We need and count on your support. If you love manta rays and are concerned about their and the ocean's welfare… GET INVOLVED!
RELATED ARTICLES
LATEST EQUIPMENT
Be the first to add a comment to this article.
Newsletter
Travel with us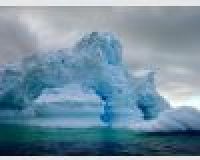 Antarctica
Plan Your Adventure >
Featured Photographer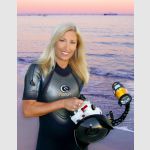 Tracy Kahn
Expert Photographer
Tracy has a unique specialty of shooting people underwater. She uses state of the art underwater digital equipment, as well as a variety of lighting techniques to create stunning, high quality underwater images. After years of...