News
Beneath The Sea 2007: Day 2
We continue our coverage of the 2007 Beneath the Sea show in New Jersey. This is the largest consumer dive show in the US and therefore, it draws a lot of industry folk.
Australian diving legend Mike Ball has one of the oldest and most successful operations in Australia.
Mike Ball Dive Expeditions is giving away a live aboard trip to Cod Hole on the Great Barrier Reef for one of the lucky winners of our UNDER THE BLUE international photo & video competition.
Joaquin from Minahasa Lagoon in Manado and Danny from Lembeh Resort in Lembeh Strait. Both sponsors of various UnderwaterCompetion.com photo competitions.
Minahasa is giving away a luxurious week in Manado for one of the lucky winners of our UNDER THE BLUE international photo & video competition.
Matt Armand from Manta Ray Bay Hotel & Yap Divers.
Want to see Mantas, guaranteed? Lots of Mantas? Go to Yap.
MRBH gave away a trip to Yap in the Our World Underwater competition earlier this year.

Sam (right) of Sam's Tours in Palau, home of the beautiful rock islands and iconic dive sites such as jellyfish lake and blue corner.
Sam's Tours gave away a trip to Palau in the DEEP Indonesia competition earlier this year.
Amphibico is a strong supporter of the underwater photo & video community. I think I have also seen Joe at every show for the last year or so.
They have sponsored some of our competitions and will be giving away $2,500 in gift certificates to a handful of lucky winners of the UNDER THE BLUE international photo & video competition.
Our friend and featured DPG photographer, the legendary Ernie Brooks, stopped by the booth amid many of his presentations throughout the weekend.
John Chatterton looks on as Richie Kohler practices his camera skills using the Weeki Wachee mermaids. I wonder what he's aiming at?
Joe from Sealife Cameras shows off their ECOshot digital camera. I watched a clever demo where they ran the camera over with a BMW and the camera was fine.
If it had popped the tire on the beemer it might have been the next hit on YouTube. Apparently this thing is almost indestructible. If they only made cell phones that way...
Wendy gets her limited edition Fathoms poster signed by marine and featured DPG artist Rogest. Rogest designed a special White Shark t-shirt for the BTS show as well.
Rogest spent some time earlier in the week working with children in a cancer treatment facility and bringing smiles to their faces through his artwork.
Jeanine from Diversitea (the tea that helps reduce fatigue after multiple dives) shows Wendy and Pasquale her new lines of Yoga Paws. Developed with the traveling diver in mind, Yoga Paws replace the need for a yoga mat and are convenient to travel with.
I thought these were some cool "toys". Video Ray ROV cameras can be operated from the dry safety of a boat and can go several hundred feet deep. The tethered cameras are tough, evidenced by their demo video of an Alligator trying to bite one. This is a useful item for any photographer or videographer doing some exploration of new dive sites or dangerous marine life.
Wyalnd's team travel across the country in this well decorated eighteen wheeler. On one side, a life sized blue whale. On the other, a small pod of Orcas. An impressive sight and a great prop sitting in front of the convention center all weekend.
The gals from Oceana were on site supporting the ocean's shark populations. They were the official BTS representative for the movie Shark Water - the acclaimed film about the plight of our world's sharks soon to be released in theatres. Thanks for the t-shirt guys - I'll wear it with pride. Save the sharks!
As we close on another great dive show, we reflect on the plight of our oceans. We should all ask ourselves - "What have I done for the ocean today?".
We can all do our part to make a difference.

RELATED ARTICLES
LATEST EQUIPMENT
Be the first to add a comment to this article.
Newsletter
Travel with us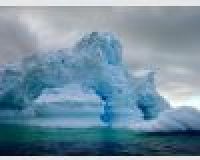 Antarctica
Plan Your Adventure >
Featured Photographer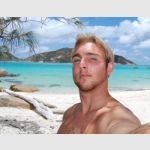 Cal Mero
Expert Photographer
Cal Mero is a marine biologist and full time underwater photographer specializing in fashion, advertising and wildlife. Cal is based in Melbourne, Australia and is passionate about promoting the unique marine life found in the...