News
Beneath the Sea 2015 Coverage

For one weekend in March, the DPG offices are empty as we head across the river—or rivers—to attend the Beneath the Sea show in Meadowlands, New Jersey. Billed as America's largest dive show, it's a great opportunity to meet with DPG readers and check out all the new photo gear that's come out since DEMA.
This year's show was packed with aisles of gear and dive operators tempting visitors to travel to (insert awesome dive destination here). The DPG booth partnered with the New York Underwater Photography Society (NYUPS) and X-Ray Magazine.
And while the majority of new products are announced and displayed at DEMA in November, each year, Beneath the Sea often presents the opportunity to get a hands-on look at gear released in the last six months. Here are some of the highlights for underwater photographers

Lights and Strobes
New brands of video lights seem to be springing up at every dive show, along with increasingly impressive specs from established brands like i-DiveSite and Ikelite.

The newly released Venom 35s boasts an impressive 3,500 lumens at a 120-degree beam, with spot and red modes included—and in such a compact body!

If you're sick of having to reach all the way to your video lights to adjust the output or mode, i-DiveSite has come up with a handy remote control unit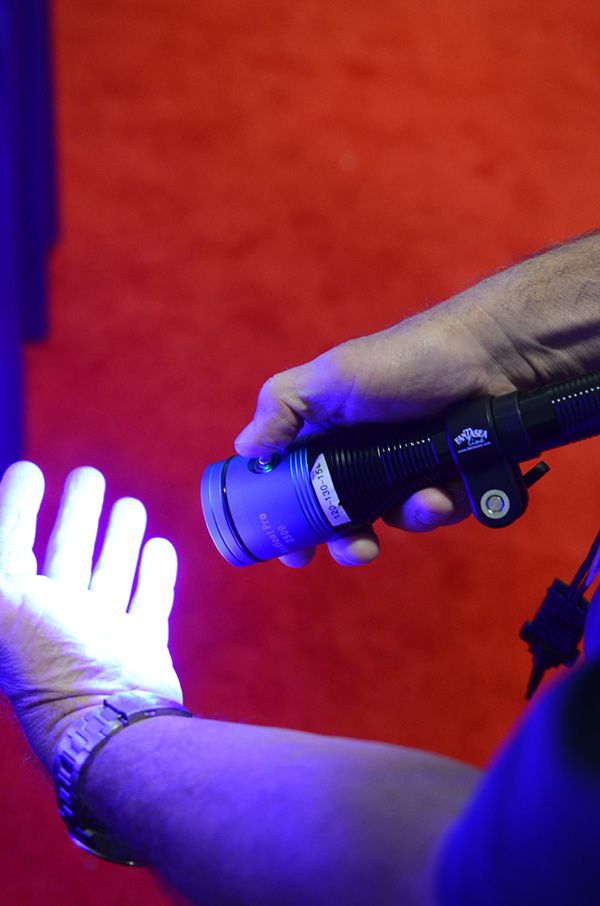 Fantasea's new Radiant Pro 2500 video light offers versatility in operational mode, including wide, narrow, red and UV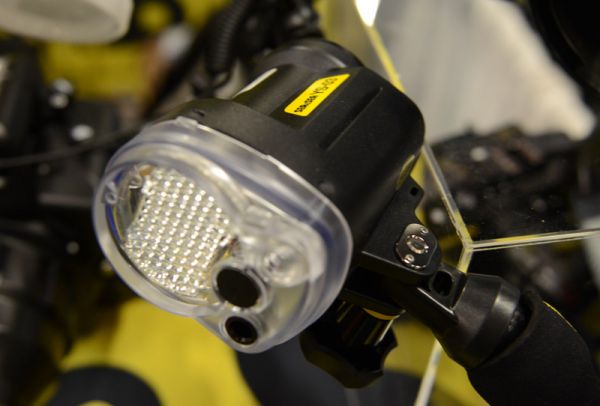 The YS-03 is Sea and Sea's latest compact strobe. It features a guide number of 20 and is billed as being an "easy to use, compact strobe"
Compact Cameras
With the gap between compact body/mirrorless cameras and DSLRs ever narrowing, it's exciting to see more housing options from manufacturers like Ikelite and Nauticam. And then there's advancement in technology as seen in the ultra-durable, user-friendly compacts like the SeaLife Micro HD+.

Flooding is a fear of the past with SeaLife's Micro HD+, which boasts features like 32GB of built-in storage and a sealed, durable design

Fantasea's Bob Frank demonstrates the built-in leak detector on the company's new housing for the Canon G7 X

The latest of Ikelite's housings for mirrorless cameras supports the Sony A6000. It's the only housing for that camera with built-in TTL circuitry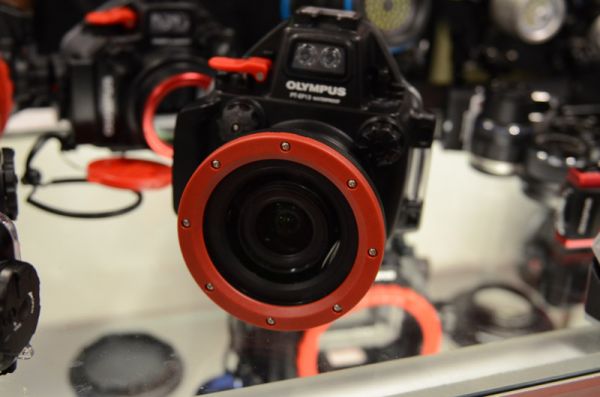 We also got a peek at the Olympus OM-D E-M5 MkII camera and corresponding Olympus housing. With beefed up video specs, and an affordable, yet ergonomic housing, this setup is perfect for compact camera users looking to go to the next level

The housing for the Sony A6000 is Sea and Sea's first venture into the mirrorless camera market. It appears to have similar ergonomics and design to their DSLR housings
DSLR Cameras
There weren't too many DSLR manufacturers present at the show, but we did catch a glimpse at housings for relatively new cameras like the Nikon D810 and Canon EOS 5D Mk III.

And I'm drooling: The Subal housing for the D810 paired with a Zen dome port. Sign me up!

Just announced last month: The Sea and Sea housing for the Canon 7D Mk II. It comes with the option to have the optical YS converter built into the housing

Aquatica's new housing for the Canon EOS 7D Mk II is the company's first to include Ikelite's signature built-in TTL circuitry
GoPro and Accessories
GoPro and the myriad accessories for this and similar action cameras occupy at least five booths per aisle at consumer shows like Beneath the Sea. From trays to filters, we scoured the show for the latest and greatest.

Sharkhon accessories provide colorful (and durable) options for customizing your arm and tray system

XIT 404 has designed a hood to prevent glare when using either the 5" or 7" Dive and See monitors

XIT 404 also makes it possible to stack several Nauticam SMC lenses on top of each other for even further magnification

This is all it takes to mount a GoPro to the top of your housing's coldshoe, thanks to Ultralight's GoPro adaptor

Accessory maker Beneath the Surface has announced a single-arm version of their GoPro trays for an even more compact solution

Backscatter recently announced their Flex filters. At a lower price point than their popular Flip3.1 series, the Flex is all but indestructible and super easy to install—just pop it on!

There are a lot of "plastic" GoPro trays out there, but I will personally testify that Equinox's is the strongest I've seen yet. Even after trying to break it for 10 minutes, I came out worse for wear!

Dive into fluorescent underwater photography with Ikelite's excitation filters. Alternatively, just look cool with this mask filter
The Show Floor
Of course, when we take a minute to step away from all the cool kit, there's always some interesting sights and sounds on the show floor.

PSA from DPG: People testing out 25,000 lumen lights should point them at the ceiling

Newly inducted member to the Women's Diving Hall of Fame, Amanda Cotton, gets a custom fitted wetsuit

One of the main draws for visitors to consumer shows is the ability to learn about amazing destinations offered by Worldwide Dive and Sail

Visitors get a hands-on look at Fantasea's latest housings and accessories

Team Ikelite lookin' sharp. Their motto: "Cool story, bro. Pics or it didn't happen." We couldn't agree more!

Team DPG/NYUPS/X-Ray at the booth: Olga Torrey, Larry Cohen, Joe Tepper, and Matt Weiss

It was great catching up with all of the NYC-area underwater photographers at this year's show and we can't wait for next year's. Until then….
– Joe and Matt
RELATED ARTICLES
LATEST EQUIPMENT
Be the first to add a comment to this article.
Newsletter
Travel with us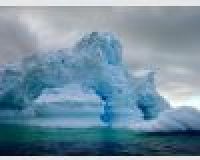 Antarctica
Plan Your Adventure >
Featured Photographer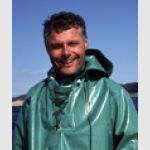 Peter Pinnock
Expert Photographer
Peter Pinnock started his underwater photography career 25 years ago. What began innocently as a hobby soon lurched out of control and turned into a career that has spanned 2 decades and 5 continents. Peter\'s pictures of...