News
Backscatter Unveils the Mini Flash 2 Compact Strobe
By Ian Bongso-Seldrup, November 1, 2022 @ 08:00 PM (EST)
Backscatter lifted the curtain on their Mini Flash (MF-1)—and Optical Snoot (OS-1)—at DEMA 2019, adding a genuinely novel piece of kit to the underwater macro photographer's arsenal. Reviewing the compact strobe for DPG in February 2020, Ron Watkins said: "The MF-1/OS-1 combination is now a permanent fixture in my gear bag and one that I will continue to use on future trips for macro, close-focus wide angle, and wide angle." When Suzan Meldonian took the MF-1 to the famed Blue Heron Bridge, she concluded: "Backscatter's first proprietary strobe really shines at a dive destination like this, whether you're shooting environmental fish portraits with a creamy bokeh background or using the matching Optical Snoot to create a dark, uncluttered backdrop for your critters of choice."
So we now know what the Mini Flash can do, but how do you make a great thing even greater? Fast forward to DEMA 2022, and Backscatter aim to answer that question with a new version of their strobe packed with significant updates and awesome new features. Enter Mini Flash 2—or MF-2.
Far from resting on their laurels, Backscatter seems to have made a concerted effort to find ways not just to improve on existing features of the Mini Flash, but also to add new functionality that macro photographers can actually use. In the former category, the focus light sees a big bump in power, from 500 lumens to 1,000 lumens, making it even easier to see exactly where your snooted flash beam will fall in bright, shallow conditions. If you're thinking LED runtime and number of flashes has decreased, you'd be wrong. Backscatter has moved up from the 18650 lithium-ion battery of the MF-1 to the very slightly larger, but much more powerful 21700 battery. Rather than the MF-1's hour of continuous light, the MF-2 gives you 90 minutes between charges, and while the MF-1 maxed out at 1,400 full-power flashes, the new strobe can manage more than 2,000. The bigger battery also means the MF-2 boasts faster flash recycle times.
In the second category—new features and functionality—there's a lot to talk about. First, where the MF-1 was fully manual, with six power levels, the MF-2 offers seven power levels in manual mode, but also offers TTL automatic flash exposure for Olympus (and OM Digital Solutions) cameras. The MF-2 is compatible with the Olympus TTL protocol through RC mode, so whether you've got a TG-, PEN-, or OM-D-series Olympus camera, or the OM System OM-1, you can get perfect exposures every time without trying—even through the OS-1 snoot.
There's more! Plant Backscatter's new Remote Lighting Muck Stick—complete with integrated 1-inch ball mount—in the sand, attach the MF-2, and add the included Light Pipe to the fiber-optic mount, and you have a great setup for off-camera lighting. The Light Pipe receives the signal from your camera-mounted MF-2, making possible creative lighting possibilities such as backlighting, side-lighting, and snooting. The coolest part? The MF-2 is equipped with no ordinary slave sensor: Change the power level of your transmitting Mini Flash and it changes the power level of the off-camera MF-2!
The final major enhancement of the new Mini Flash is high speed sync mode, or HSS, which allows your camera to shoot faster shutter speeds than its maximum flash sync speed. This means you can darken backgrounds much more than is possible at regular flash sync speeds. The feature works with Olympus cameras in RC mode as well as any other mirrorless cameras with flash triggers that support HSS.
To complete the package, the MF-2 features new test and beacon modes. The test mode allows the MF-2 to be fired at a chosen power level for creative effects such as light painting (or for use as an emergency signaling device), while the beacon mode is a safety feature where the LED lights emit an emergency signal, which lasts up to 12 hours on a full battery.
Shipping in mid-November, the Mini Flash 2 is priced the same as the MF-1 at launch: $399. You can also purchase the MF-2 in special discounted bundles: the $499 Mini Flash 2 Snoot Combo and the $598 Mini Flash 2, Snoot, Filter Combo. Fancy getting Backscatter's new strobe for nothing? You can win the MF-2 in an awesome ultimate package in the DPG/Wetpixel Masters Underwater Imaging Competition!
Read more about the MF-2 on Backscatter's website.
RELATED ARTICLES
LATEST EQUIPMENT
Be the first to add a comment to this article.
Newsletter
Travel with us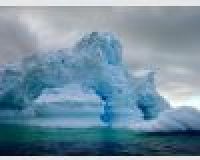 Antarctica
Plan Your Adventure >
Featured Photographer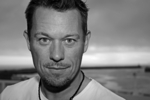 Christian Skauge
Expert Photographer
Christian Skauge took up underwater photography in 2004 and never looked back. His passion is macro photography - critters, fish portraits, patterns and textures. As can be seen on his website, he is also keen on nudibranchs...