News
Aquatica Shipping Housing for Nikon Z6 II/Z7 II
By Ian Bongso-Seldrup, March 15, 2022 @ 06:00 PM (EST)
Aquatica is now shipping its housing for the Nikon Z7 II and Z6 II. The Mark II models feature more-capable Expeed 6 processors, increasing both the continuous shooting speed and the buffer size, improving autofocus, and giving the cameras the ability to capture 4K/60p internally.
The AZ6/7 II housing is machined from aluminum, hard anodized, and finished in a durable powder coat paint. The spring-loaded and self-centering controls allow for quick and easy camera installation, and there's support for both Z-mount lenses and F-mount lenses via Nikon's FTZ adapter—with separate lens releases for each mount. Camera controls can be accessed using ergonomically placed buttons, dials and levers arranged around the integrated handles. This includes the AF-ON lever near the right thumb and the "+/–" zoom buttons near the left thumb.
The housing ships with Aquatica's Surveyor system—a moisture alarm, vacuum valve and pump—which allows you create a vacuum inside the housing and monitor the sealing integrity, as well as receive audible and visual feedback should any moisture be detected during a dive. Available from retailers such as Backscatter, the AZ6/7 II housing is priced at $3,200 and is available now in three different configurations: with dual Nikonos bulkheads, with dual fiber-optic bulkheads, or with a single Ikelite bulkhead.

---

When purchasing underwater photography equipment like the products mentioned in this article, please support DPG by supporting our retail partner—Backscatter.com.
---

PRODUCT INFORMATION
AZ6/7 II Housing for the Nikon Z6II & Z7II Mirrorless Camera!
In our never ending quest to offer the latest and greatest possible equipment to the underwater photographer/videographer, we offer our housing for the Nikon Z6 II & Z7 II Mirrorless, Interchangeable Lens Camera! Continuing in Aquatica's reputation for offering premium quality and at affordable prices, the AZ6/7 II housing has the finest ergonomics and control accessibility combined with the famed ruggedness of our all aluminum construction and distinctive hard coating.
About the Cameras
The Nikon Z6/7 II Mirrorless cameras are one of Nikon's entries into the ever growing mirrorless camera market. Essentially mirrorless versions of the Nikon D850 and D750, these cameras follow the trend of most major manufacturers going mirrorless for their main pro/consumer offerings. Both camera bodies have an identical control layout, leading to Aquatica being able to use one housing for the 2 cameras. The main difference between the 2 cameras would be the Z6 II uses a 24MP full frame sensor and the Z7 II has a 45MP sensor. Both cameras capture 4K video though the Z6 creates down sampled 24MP images whereas the Z7 uses a DX-cropped Super35 mode. The cameras have a new Z mount system to support the new line of Z mount lenses; however, Nikon has created the FTZ mount adapter to allow owners of traditional Nikkor F-Mount lenses with these new cameras.
About the Housing
As to be expected with all Aquatica housings, it is CNC machined from 6061 T6 Aluminum with a MIL-A-8625 anodized coating with baked on, extra tough powder coat paint. All control shafts and push buttons are made from T304 stainless steel. This, as for all our housings, will take a licking and keep going!
The housing supports not only the new Z-mount lenses but also the FTZ Adapter. The adapter can be removed from the camera without first removing the camera from the housing. There is also a lens release for both F and Z mounts. As usual, all camera functions can be accessed by the housing. Two items of note that are specific to this housing:
The Sub Selector center press and AF-ON control's ergonomic placement (easily accessible with the shooter's right thumb) allows the user to lock exposure or focus and take pictures
The "+" and "–" buttons have been moved, for access by the left thumb, next to the playback button. This allows the user to quickly zoom and check if the image is in focus.
All housing controls are spring loaded and self centering where needed. The user simply needs to install the mounting tray on the camera and slide the tray on the stainless steel guide rails. It couldn't be simpler!
In order to protect your expensive electronic gear from the elements, our Surveyor Vacuum System (valve and pump) is now included as standard equipment with all AZ6/7 II housings. The vacuum system will provide that extra layer of security since the user can verify that if air is not seeping into the housing the water definitely will not either.


Specifications
Part Number:
20092-NK-VC: with double Nikonos bulkheads & complete Surveyor vacuum circuitry
20092-KT-VC: with single Ikelite bulkhead & complete Surveyor vacuum circuitry
20092-OPT-VC: with dual optical bulkheads, LED trigger & complete Surveyor vacuum circuitry

Composition:
Aerospace grade 6061 T6 Aluminum with MIL-A-8625 Anodized Coating then finished with a baked on, super tough, abrasion resistant powder coat paint. Control shafts and all push buttons are T304 Stainless Steel

HDMI:
Large 23.75mm (.950 inch) HDMI Bulkhead Opening

Depth Rating:
90m ~ 300 ft. Can be upgraded to 130m, ~ 450 ft with our deep spring kit

Weight:
2.88 kg ~ 6.35lb

Dimensions:
257mm x 158mm x 160mm (W x H x D) ~ 10.1" x 6.2" x 6.3"
Port System:
Compatible with all Aquatica DSLR sized Bayonet Mount Ports

Supported Accessories:
Aqua View and Aqua View 45 viewfinders
Full line of the Delta 3 Arm System
5HD Monitor
Aquatica Close Up Kit
Aquatica Housing Lanyard Kit

Control Layout:
Port lock release
On-Off lever
Shutter release
ISO button
Record button
Exposure compensation button
Sub-command dial (front)
Back focus button (AF)
Sub selector center press (AEL)
Release mode / self timer button
Menu button
Multi selector buttons
Photo mode "i" menu button
DISP button
Photo/movie selector
Main command dial (rear)
Monitor mode button
Delete/trash button
Playback button
Mode dial
plus button
minus button
Zoom focus gear dial
Fn2 button
Fn1 button
F-mount release button
Z-mount release button
Aquatica AZ6/7 II: 20092
$3,199.00 USD
Price includes your choice of strobe connectors & our complete vacuum, sensor & pump system:
Double Nikonos
Single Ikelite-Manual
Dual Optical-Flash trigger included (Flash trigger included)
AZ6/7 II housing for Nikon Z6 II & Z7 II mirrorless cameras!

RELATED ARTICLES
LATEST EQUIPMENT
Be the first to add a comment to this article.
Newsletter
Travel with us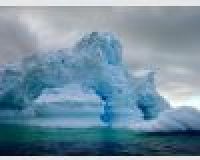 Antarctica
Plan Your Adventure >
Featured Photographer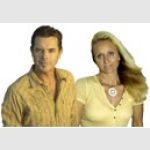 Claudia Pellarini
Expert Photographer
Claudia Pellarini is an underwater photo and video pro based in the Bahamas. She is the manager of Fin Photo at Stuart Cove's, one of the most progressive underwater photo and video centers in the diving world. Through the...