News
AOI Announces Housing for OM System OM-1
By Ian Bongso-Seldrup, August 7, 2022 @ 12:00 PM (EST)
AOI has unveiled its new housing for the premium Micro Four Thirds OM System OM-1. The "Olympus"-badged camera, which features a 20.4MP stacked CMOS sensor and a TruePic X Dual Quad Core processor, can shoot 50fps using the electronic shutter—with autofocus and auto-exposure—and record 4K/60p video with no crop.
As you might expect, the new UH-OM1 housing shares very similar features to AOI's recently announced housing for the Olympus OM-D E-M1 Mark III, including a compact polycarbonate design, an integrated optical trigger, and AOI's Vacuum Analyser & Wet Detection System as standard. As with the E-M1 III housing, the trigger works in Super FP mode, a high-speed flash sync option that makes it possible to use a faster shutter speed than the maximum sync speed of 1/200s.
Shipping now, the housing is available for USD999 from retailers such as Backscatter.

---

When purchasing underwater photography equipment like the products mentioned in this article, please support DPG by supporting our retail partner—Backscatter.com.
---

PRESS RELEASE
AOI Announces UH-OM1 Housing for OM1
It has been 50 years since Olympus (now known as OM System) launched the original OM-1. Olympus was able to do what no camera manufacturer did back then–it squeezed the specs of a professional SLR into a rangefinder-size body. It revolutionized what SLR cameras can be or should be. Fast forward to the present day, OM System's OM-1 is a digital tribute to the original camera. In keeping with the spirit of Yoshihisa Maitani's design philosophy, the current-day OM-1 is no stranger to receiving rave reviews in keeping with its heritage.
The OM-1 offers phenomenal features, such as an improved user interface, terrific ergonomics, excellent image, and color quality and all the other little improvements that make this camera a hit with serious enthusiasts and professionals. But one aspect of the camera that users consistently rave about is how compact the entire system is. The combination of the lenses available and the OM-1 body makes it a compelling choice, especially for enthusiasts wanting quality in a small and light package.
However, the compactness and ergonomics usually get tossed when it is used for underwater photography. Most underwater housings offered for the OM-1 are usually heavy, bulky, and cumbersome to handle. Now, imagine if there was housing, only marginally bigger than the camera itself but with features and functionality that would allow you to make the most of the OM-1 while underwater.
When Smaller is Better
Don't be deceived by the demure stats of the UH-OM1. Although weighing only 1079 grams, it comes with a smart control box that manages the built-in integrated flash trigger, Vacuum Analyzer & Wet Detection System and it is fully rechargeable. The outside dimension is only 195.9mm (W) x 129.7mm (H) x 149.7mm (D)and it is fully compatible with legacy port systems from Olympus and as well as those from AOI. The ergonomic design, with a hand grip, makes it a favorite for freedivers or surfers. For example, when paired with a 7-14mm PRO lens, using the PEN To OMD Converter Extension Ring and 8" Glass Dome on the UH-OM1, the entire rig is still positively buoyant in water. Or when using the new plastic Macro Port with the 60mm Macro Lens it is 90gm positively buoyant, which is almost neutral in the water. Making the entire system with lens and port a joy to handle.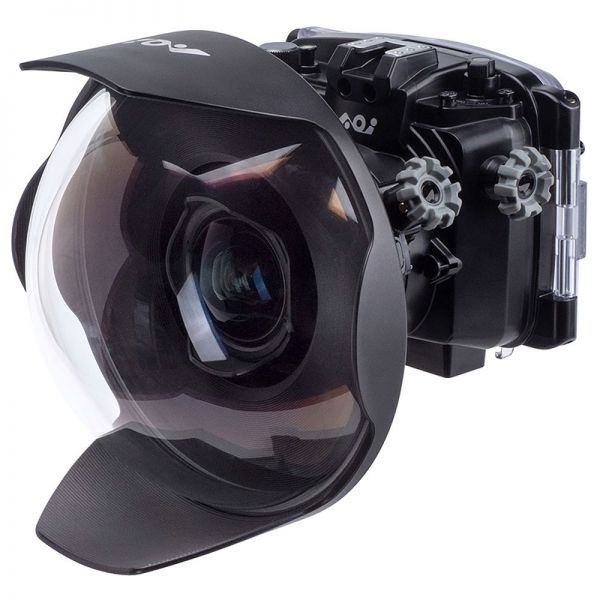 Big Features Inside
One of the 'biggest' features in the housing is the integrated optical trigger. Carried over from the AOI UH-EM1iii, the optical trigger is compatible with the camera's RC mode. The optical trigger will allow photographers to use the Super FP Mode, TTL, or Manual. On a compatible strobe system like the AOI UCS-Q1RC (currently only available in Japan), images will be well exposed with vibrant colors consistently without the need to fiddle with strobe output.


The optical trigger also means that the use of high shutter speed is possible when using a compatible strobe. Be it fast-moving, hard-to-shoot macro critters (think Idiomysis) or creating compelling compositions, using high shutter speed is now available to underwater photographers. Opening a host of possibilities and options to underwater photographers.

Safe and Sound
Although the OM-1 achieves a rating of IP53, it does not mean it is waterproof. The housing benefits from having the integrated Vacuum Analyzer and Wet Detection System, a preventive and early warning system. Prior to diving, the housing is vacuum sealed, and the system monitors the internal pressure. Should there be a change of pressure in the housing, indicating a possible leak; the audible and visual alarm will go off. Giving users plenty of time to safely ascend from the dive, preventing a very costly misfortune.

Legacy Compatibility
AOI understands that many existing Olympus users will likely upgrade from their older system to the new OM-1and although the UH-OM1 uses the PEN port mount system, a PEN to OMD Converter Extension Ring will be made available to those wishing to make use of their OMD port mount system on the UH-OM1 housing. The Converter Extension Ring, a range of ports, and corresponding zoom/focus gears will be available at the time of launch. Making the transition to the new system a fuss-free affair.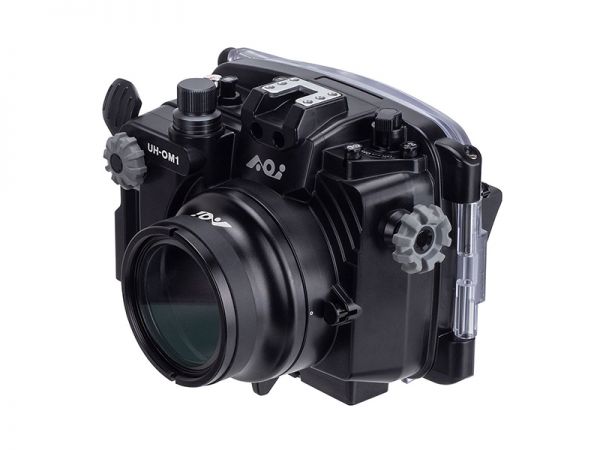 User Focused
The intention of the UH-OM1housing is to provide users of the OM System OM-1a way to enjoy the camera as it was designed. If OM Systems spent time and resources to make a camera (and the system) a joy to handle, why should the underwater housing be the exception? As the saying goes "good things come in small packages". Or, in AOI, we say "Smaller is Better".
Do contact the local AOI distributor or dealer for more information or visit www.aoi-uw.com
RELATED ARTICLES
LATEST EQUIPMENT
Be the first to add a comment to this article.
Newsletter
Travel with us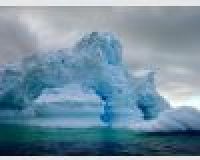 Antarctica
Plan Your Adventure >
Featured Photographer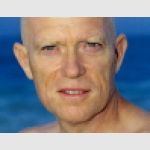 Norbert Probst
Expert Photographer
In 1970 Norbert found out, that a camera is a fascinating tool. A long dream became reality in 1977, his beginning of scuba diving. In 1980 Norbert got his first underwater camera, a Nikonos IV-A, and photography turned into...