News
Announcing the Winners of the Eighth United Nations World Oceans Day Photo Contest
By Ian Bongso-Seldrup, June 8, 2021 @ 02:00 PM (EST)

DPG is very pleased to announce the winners and finalists of the Eighth Annual United Nations World Oceans Day Photo Competition, jointly organized by the UN Division for Ocean Affairs and the Law of the Sea Office of Legal Affairs, Oceanic Global, Blancpain and DPG. The judges were tasked with selecting 1st, 2nd and 3rd place images from hundreds of entries in six categories.
Congratulations to the category winners, Renee Capozzola ("The Ocean: Life & Livelihoods"), Pawel Zygmunt ("Above Water Seascapes"), Nur Tucker ("Underwater Seascapes"), Francisco Sedano ("Digital Ocean Photo Art"), Sayaka Ichinoseki ("Faces of the Sea"), and Tom St George ("Oceanic Discoveries"); and to all the runners-up.
The winners were announced by the judges and curator during today's UN World Oceans Day 2021 Virtual Event. Finalists' images will be further featured in a UN virtual exhibit, and physical exhibits are also planned as part of the UN's awareness-raising activities.
The contest partners would like to thank competition curator Ellen Cuylaerts and this year's judges—Jennifer Hayes, Julian Lennon, Joakim Odelberg, Ipah Uid Lynn, and Michel Strogoff. The organizers congratulate all of the winners again and would like to thank everyone who participated. Thank you for sharing your work, and helping us convey the beauty, fragility and value of the oceans.
The Ocean: Life & Livelihoods

The Ocean: Life & Livelihoods – Winner: Renee Capozzola (USA)
Two local Indonesian fishermen paddle in a traditional canoe along a shallow coral reef looking for a good place to put down their lines. These fishermen are practicing handline fishing, a type of sustainable fishing without poles or nets. Adonara Island, Flores, Indonesia

The Ocean: Life & Livelihoods – 2nd Place: Jacopo Brunetti (Italy)
A striped marlin chases sardines during their annual migration in Magdalena Bay. Puerto San Carlos, Magdalena Bay, Baja California Sur, Mexico

The Ocean: Life & Livelihoods – 3rd Place: Henley Spiers (UK)
Living in harmony with his local waters, David's life and passion revolves around the rhythms of the ocean. He hunts from large shoals of yellowfin tuna using a speargun, taking only what he needs. Offshore Pacific Ocean, Costa Rica

The Ocean: Life & Livelihoods – Honorable Mention: Víctor Núñez (Spain)
Known as the blue dragon, Glaucus atlanticus is a pelagic mollusk that feeds on jellyfish, thereby acquiring their color and their venom. It lives in the open sea, and on certain occasions, the tides and the wind bring it to the coast, as in this case, to Tenerife, in the Canary Islands, together with some white plastic. Tenerife, Canary Islands

Above Water Seascapes

Above Water Seascapes – Winner: Pawel Zygmunt (Poland)
Visiting epic Kallur cliff on Kalsoy Island is always a great experience. This time, I had a bit of snow on the hills and the weather was very challenging. On the way up, I was bombed by a hailstorm and pushed around by the strong wind. I was lucky to get to the lighthouse on time and hide behind it. I wasn't sure if I'd be able to fully experience this place but the wind dropped a bit and I was more or less safe. I took a few shots from the usual spots and then flew my drone, which wasn't easy in the wind and to be honest a bit risky. I managed to capture Kalsoy Island from a slightly different perspective. In the background are the islands of Kunoy and Vidoy. Kallur, Kalsoy Island, Faroe Islands

Above Water Seascapes – 2nd Place: Christophe Mason-Parker (UK)
An aerial view of Passe Dubois, bisecting the islets of Ilot Emili and Ilot Yangue, part of the west channels of the Aldabra Atoll. The channel is one of many that combine to fill and drain the vast lagoon of the UNESCO World Heritage Site in the Seychelles. Aldabra Atoll, Seychelles

Above Water Seascapes – 3rd Place: Rafael Fernandez Caballero (Spain)
An aerial picture of a blue whale, the biggest animal that has ever existed, taken close to Cerralvo Island in Baja California Sur, Mexico. We were sailing in the open sea when we saw a whale far away. The sea was flat and the conditions were perfect. When we realized that it was a blue whale everyone on the boat was really excited. It was amazing to share a long period with the huge animal, which was completely at ease that day. Cerralvo Island, Baja California Sur, Mexico

Above Water Seascapes – Honorable Mention: Matthew Meier (USA)
A California sea lion (Zalophus californianus) pup scratches its chin with its rear flipper while basking in the early morning sunlight. The pup was warming up on the rocky shoreline after a recent swim in the cold water, as waves from the Pacific Ocean crashed in the background. La Jolla, California, USA

Underwater Seascapes

Underwater Seascapes – Winner: Nur Tucker (UK)
I spent a week in Los Islotes photographing lively and playful sea lions. This shot, which is taken in natural light, shows is a pup playing in a cave. Los Islotes, La Paz, Mexico

Underwater Seascapes – 2nd Place: Marchione Giacomo (Italy)
The reefs of this area are inhabited by thousands of sardines that form immense shoals, large enough to obscure the sun, much like clouds during a thunderstorm. This impressive spectacle offered by Mother Nature leaves the observer speechless. Moalboal, Cebu Island, Philippines

Underwater Seascapes – 3rd Place: Kevin De Vree (Belgium)
As light pierces through the trees, mystical sunbeams surround a brightly colored gorgonian sea fan, creating a magical, surreal underwater forest, teeming with life and color. The photo highlights the beauty and importance of coral reefs as the underwater forests of our planet. Dampier Strait, West Papua, Indonesia

Digital Ocean Photo Art

Digital Ocean Photo Art – Winner: Francisco Sedano (Spain)
In the famous Disney movie Aladdin, the Cave of Wonders is a hidden cavern filled with all sort of riches and magical artifacts that are guarded by a lion's head. This work is similar, but the cave is guarded by a moray eel and filled with precious species. The capacity of underwater caves to harbor rich communities has granted them an important status as biodiversity reservoirs. This has been recognized by the European Union, which considers marine caves as priority habitats requiring protection. The work is a composite of three images that were taken in the Mediterranean Sea.

Digital Ocean Photo Art – 2nd Place: Brett Stanley (Australia)
A conceptual look at the blindness consumers have when it comes to plastics, and their effect on the oceans—blindly buying goods and wish-cycling them in the hopes of allaying their own guilt. Concept/Model: Christine Ren. San Francisco, USA

Digital Ocean Photo Art – 3rd Place: Renata Romeo (Italy)
The model's passion and love for the sea are rendered through the integration of different photographic components and chromatic contrasts blended with the water element. The image features anthias (Pseudanthias squamipinnis), soft coral (Dendronephthya spp), and organ pipe coral (Tubipora musica). Shark Reef, Ras Mohammad National Park, Egypt

Faces of the Sea

Faces of the Sea – Winner: Sayaka Ichinoseki (Japan)
A two-square-meter veil of eggs, each about 2mm in size, just prior to hatching. The eggs were very tiny and immature, so I can't say for sure, but they are most likely yellow goosefish eggs. The babies rotated inside the eggs as the veil rippled in the current. Hokkaido, Japan

Faces of the Sea – 2nd Place: Sam Briggs (USA)
A curious little Ampithoe lacertosa amphipod stares out from its tube-dwelling constructed of folded sea lettuce and amphipod silk. Over the years, I have found some of the biggest personalities come in the smallest of packages. I love the charismatic megafauna just as much as the next person, but there is just something about the little creatures of the sea that really captivate me. Bodega Bay, California, USA

Faces of the Sea – 3rd Place: Evans Baudin (USA)
A shortfin mako shark at sunset in the clear blue waters off the coast of Baja California. It is absolutely fascinating to observe pelagic species that have probably never seen a human before. Who is watching whom? Cabo San Lucas, Baja California, Mexico

Oceanic Discoveries

Oceanic Discoveries – Winner: Tom St George (UK)
A cave-diver glides effortlessly through a beautifully decorated underground chamber. The underwater cave systems of the Yucatán Peninsula are renowned for their incredible beauty and crystal-clear waters. These underground rivers that wind their way to the ocean are facing increasing pressure from pollution and the over-extraction of water. Sistema Aktun Hu, Tulum, Mexico

Oceanic Discoveries – 2nd Place: Hannes Klostermann (Germany)
A school of skipjack tuna preys on a sardine baitball. Due to the relatively large size of the prey, the tuna end up ripping apart any sardines they catch, with multiple individuals each taking a chunk. This image also shows the skipjack's vertical stripes, which are only visible while hunting. Magdalena Bay, Baja California Sur, Mexico

Oceanic Discoveries – 3rd Place: Sirachai Arunrugstichai (Thailand)
A diver investigates the skeletal remains of a Bryde's whale (Balaenoptera edeni) in its watery grave on a vast empty seafloor. However, the cause of death of the whale cannot be determined due to the deteriorated condition of the carcass. Koh Haa Island, Mu Koh Lanta National Park, Krabi, Thailand
RELATED ARTICLES
LATEST EQUIPMENT
Be the first to add a comment to this article.
Newsletter
Travel with us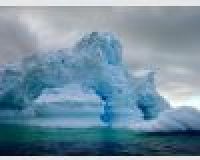 Antarctica
Plan Your Adventure >
Featured Photographer
Libor Spacek
Expert Photographer
I am a photographer and filmmaker, scuba instructor and yachtmaster coastal based in Czech Republic. Me and my partner Petra Dolezalova (photographer, publicist, diver) own a Dutch photography and film production Escape to...