News
Underwater Australasia Announces the Launch of The Underwater Project
By Ian Seldrup, July 28, 2014 @ 10:00 PM (EST)
After running the extremely successful Underwater Festival™ since 2007, our friends at Underwater Australasia are taking the competition to an exciting new level with the launch of The Underwater Project—an underwater shootout contest that continues all year round!
From its humble beginnings as a four-day local festival in Byron Bay to a month-long Australasia-wide photo and video shootout competition, the Underwater Festival has now evolved into what the organizers are calling "the world's first perpetual underwater shootout competition"—with the promise of $100,000 in prizes up for grabs.
Check out the press release below for more about the competition and how to participate.
---
PRESS RELEASE

The Underwater Festival turns into The Underwater Project
After 7 years of evolution, the Underwater Festival team has decided to again lead the world by launching "The Underwater Project," a new concept and the world's first perpetual underwater shootout competition.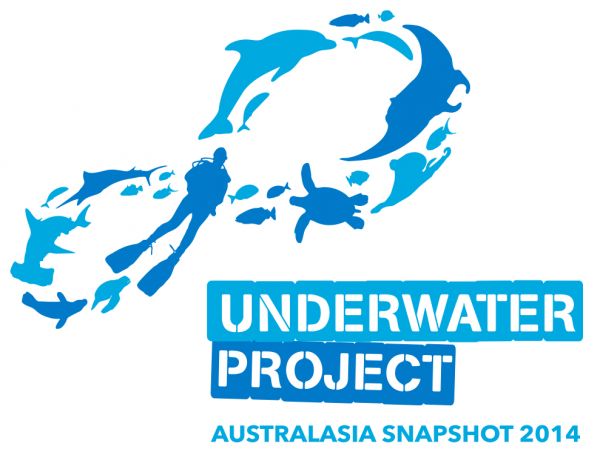 The Underwater Project is much more than a competition. As the name suggests, we have taken the best of the Underwater Festival and have evolved it into a continuous event—a project that continues to share the beauty and the issues of the underwater world of Australasia and show the world what we have to lose.
The Underwater Project will create and support unique local events across the region throughout the year. Any dive centre, resort, liveaboard or dive club can become an Underwater Project Fringe Event host.

New features of the Underwater Project
A great new fully featured Underwater Project Snapshot Map with entries from past years included (for now just 2013)
Every member has their own stunning portfolio site with personal snapshot map and your personal gallery. If you have been participating in the Underwater Festival in previous years, your past entries are part of your portfolio
Collect and display awards and achievements (coming soon)
Your Underwater Festival login and password will work on the project website

No more entry fees – A simple annual membership
There is no charge for individual image or video uploads, but instead a simple annual membership fee of A$50 to join the Underwater Project. Standard membership entitles members to 5 photo or 2 video uploads per month. Premium memberships are available.
Submitted entries will be screened by the Underwater Project team. Entires that pass this first round of judging will appear on the official Underwater Project Snapshot Map and in your portfolio.
Screened images will be judged annually by the established Underwater Project judging panel, including Mathieu Meur, Gary Bell, Stephen Wong, Takako Uno, Kevin Deacon and David Warth, and we aim to again offer up to $100,000 in prizes.
Thanks to all our sponsors, who currently include: SMY Ondina Liveaboard, Solitude Liveaboard, Ikelite, Lissenung Island Resort, Mike Ball Dive Expeditions, Perth Suba, Eco Divers Resort Lembeh, Fantasea Line, DAN Asia Pacific, and Atoll (many more coming).

Two-step judging – Participation is what matters
All year round you can upload your images and clip links to the Underwater Project website. Photos and videos have to be uploaded in the month AFTER the month they were taken—you no longer need to change the camera date to participate.
So, any photos or videos you have taken in June, can be uploaded NOW until the end of July. In August you can then upload all your July photos/videos and the June entries will be no longer be editable.
Please help us to create all the amazing features we have planned for the Underwater Project and JOIN NOW!

Help us spread the word
Please help us spread the word about the Underwater Project with our fantastic new banners and logos and link them back to the Underwater Project site.
We are looking for social media marketing volunteers to help spread this project across the planet. If you know your way around there and have some time to give, please get in touch.
See you underwater,
Tim Hochgrebe and the Underwater Project Team

Underwater Project – UP14 – The Australasia Challenge
formerly known as Underwater Festival™
underwaterproject.org
PO Box 1753
Byron Bay NSW 2481
Tel: +61-2-66809410
Mob: 0403 803 083
e-mail: info@underwaterproject.org
The Underwater Project – Share the passion
JOIN now at underwaterproject.org
Stay informed by registering now or just join the facebook page or follow us on Twitter
Facebook – www.facebook.com/UWproject
Twitter – www.twitter.com/UWfestival
RELATED ARTICLES
LATEST EQUIPMENT
Be the first to add a comment to this article.
Newsletter
Travel with us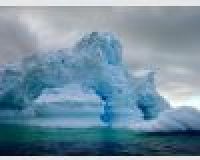 Antarctica
Plan Your Adventure >
Featured Photographer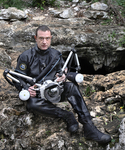 Anatoly Beloshchin
Expert Photographer
Trimix Instructor trainer IANTD Full cave diver IANTD, NACD Side mount NSS Vice President *International Wing Chun Organization*