News
ADEX 2007: The Asia Dive Expo Hits Bangkok
It's always interesting to glean a perspective of divers from different regions of the world. After all, we collectively share the same passion for diving and the underwater realm. The Asian dive market is quite interesting, particularly because it exists in the heart of marine bio-diversity and abundance. Historically, The Asia Dive Expo (ADEX) is usually held in Singapore, a bustling market of divers with easy access to the amazing diving of Southeast Asia. We've been attending and presenting seminars at ADEX since 2001 and are completely enamored with diving in the region. So we trekked across the globe on a 17 hour flight from New York to Bangkok for the 2007 show.
The dive industry descended on the BITEC Convention Center on April 27 – 29 for a unique combination of trade show (similar to DEMA, but much smaller) and consumer dive show. As New Yorkers, we were amazed at the traffic jams in Bangkok. However, it did give us the opportunity to absorb some of the local culture that would have otherwise blurred past us on our brief visit.
One night we decided to visit the famed Bangkok Night Bazaar. This is a huge open air food court with tons of foods and bars and a steady flow of quirky popular cover music on stage. Quite an experience...
To our dismay, we witnessed first hand the surging demand for shark fin soup as we passed many shark fin specialty shops and seafood restaurants advertising shark fin along the way. Indeed it was very disappointing given the declining state of our oceans today.
Neon signs, and shark fin shops everywhere. Sharks are being decimated like never before throughout the world, particularly now in Central and South America, only to end up here.
Shark fins were everywhere. I knew that shark fin is readily available throughout Asia, but having never been to Bangkok before, I had no idea just how rampant the distrubution of fins actually was.
In the photos here, provided by our good friend Peter Symes from X-Ray Mag, Buck & Andy from Archipelago Fleet stand in front of a shark fin shop in central Bangkok.
Large shark fins adorn the windows of these shops. Shark fin soup can go for as much as $100 a bowl and from what I understand has no taste and provides no nutritional value.
The top shark scientists of the world have recently issued a Shark Manifesto to present to the UN, a copy of which can be downloaded here.
Andy and the gang from Raja Empat's newest resort - Misool Eco Resort.
Exhibitors on the show floor proved why Southeast Asia is the most exotic and bio-diverse diving in the world. Dive operators from Malaysia, Indonesia, Thailand, Vietnam, Papua New Guinea and other destinations nonchalantly displayed breathtaking images of reefs that would blow the mind of the North American diver that rarely makes the trek to these rich and marvelous meccas of abundance. However, this is the norm for Asian divers. Interestingly, even the gear is a little different in the Asian market.


ADEX held an "Underwater Photographer of the Year" competition, which was judged live by a panel consisting of Peter Symes (X-Ray Magazine), Jason Heller from (DivePhotoGuide.com) and dive industry veteran Kevin Smith. The live judging took place Saturday afternoon and was hosted by underwater photographer Michael Aw.
The images entered were wonderful. It was a great experience for those who witnessed the process and learned about the subtle details that make a difference between a great image and an award winning image.
Friday & Saturday evenings were set aside for special hosted events.
Roel van Leeuwen of Suntec Integrated Media (the organizers of ADEX), thanks Nitti from Thailand Tourism, and welcomes everyone to Thailand.
On Friday, PADI hosted a social, complete with delicious Thai hor'dourves, cocktails, awards and music. The Saturday night festivities included an outdoor party with more tasty treats, and plenty of entertainment and networking. The final day of ADEX was filled with attendees standing by to win hundreds of great prizes like dive trips, gear and apparel.
Sharam Saber (PADI Asia Pacific) and Tom Ingram (DEMA) enjoy the apres-show festivities.
Jason Heller & Tony Wu of Fins Magazine, hanging out at the DPG booth.


The crew from AustralAsia Scuba Diver had some really cool baby batfish t-shirts to go along with the awesome cover shot from William Tan.
David Espinosa, John Thet and Michelle Dagenais.


It's always nice to meet DPG members and competition winners. Lawrence Alex Wu was a winner in this year's DEEP Indonesia competition.He took first and second in the compact category.


Our friend Tim from Australia's top diving website - Underwater.com.au was really excited to see us!
Wendy & Jason try and catch a few minutes together in the DPG. It was rare to catch us both in the same place through the busy weekend.

A truly international gathering at the ADEX exhibitor party.
Svetlana from Octopus Magazine in Russia, Peter Symes from X-Ray Mag in Denmark, Scott Tuason, photographer from the Philippines, John Thet and Michelle Dagenais.of AustralAsia Scuba Diver in Singapore.


Michael Aw has been known worldwide for his photography and as the organizer of the Celebrate the Sea events.
This year at ADEX he was all about "Celebrate the Shoes!" I was curious if he clicked his heels three times, would he end up back in Oz? (He does live in Sydney)


Jeremy Stein of Rainbow Divers / Pro Dive Vietnam was a sponsor of this year's DEEP Indonesia competition.
Apparently the diving in Vietnam is pretty fantastic. So much so that Jeremy sanctioned a Vietnam Nudibranch specialty course with PADI. Must be some cool nudis!


Dermot Keane from Sam's Tours, Gunther Deichmann of the Philippine-Micronesia Alliance, and John. These guys are always smiling - and Gunther is quite an extraordinary photographer I might add!
Jason Isley and Matt Oldfield from ScubaZoo Productions stopped by the DPG both to share a prototype of thier new amazing book to-be-release later this year.


The PNG gang are always around to make us drool from the breathtaking images taken at Walindi resort and aboard the Fabrina, both sponsors of the 2007 Under the Blue photo competition.


Paul Lees (Fins Magazine and Thailand Dive Guide author extraordinaire), and Barry Andrewartha of DIVE Log Australia.
Check out Pocketguidesasia.com and Diveguidethailand.com for Paul's newest masterpiece!


Jason has been giving presentations at ADEX since 2001. It is always a fun show - even with the traffic in Bangkok!


Clement Lee of Borneo Divers is somewhat of a legend in the Southeast Asian dive market. We caught him hanging out with Kenny, an organizer of the Malysian Dive Expo, which we will be heading to in July.
Overall, the show was great and offered the crowd the feeling of being a kid in a candy store. It's always great seeing old friends from the other side of the world. But the logistics were a little cumbersome. It was quite a mission to leave early in the morning, aiming to avoid heavy traffic and then waiting for the rain storms to clear. It rained as if the world was ending at some point every day. As much as we enjoyed our short trip to Bangkok, next year ADEX returns to Singapore and the logistics will be easier for attendees and exhibitors alike. Be assured that we'll be there again, reporting on updates from our diving brethren on the other side of the world.


RELATED ARTICLES
LATEST EQUIPMENT
Be the first to add a comment to this article.
Newsletter
Travel with us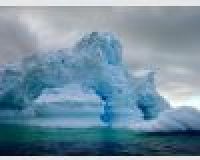 Antarctica
Plan Your Adventure >
Featured Photographer
Charles Hood
Expert Photographer
Born in 1960 Charles first started taking wildlife photographs at the age of 8. After winning the best junior award at his local school, with an image of a swan, he\'s never looked back. At the age of 16 he started taking...