News
ADEX Singapore 2023 Coverage: Part II

ADEX's tagline is "More Than Just a Dive Show" and there certainly was more than enough going on to keep me occupied over three days. When I wasn't talking gear at the underwater imaging equipment booths, I was enjoying various excellent presentations, chatting to some of the dive operators offering trips in the region, and witnessing the live judging event for this year's ADEX Voice of the Ocean contest.

Voice of the Ocean Competition
One of the highlights of ADEX is the live judging event for the photo/video/art competition associated with the show, Voice of the Ocean. This year's categories were "Photo of the Year," "Environmental Photo of the Year," "Compact Camera Photo of the Year," "Underwater Fashion Photo of the Year," "Artwork of the Year," and "Video of the Year."
The organizers had pre-selected a number of finalists (up to 10 per category), which were presented to a judging panel for scoring (1 to 10). For each category, judges were first shown each of the finalists, before viewing them again, one by one, to score them.

The judging panel, ready to start reviewing finalists' entries

In keeping with the show's "celebration of women divers," it was an all-female judging panel, comprising Australia's Valerie Taylor and Jayne Jenkins, Patti Kirk Gross and Renee Capozzola from the US, Malaysia's Ipah Uid Lynn, Dou Dou from China, and Aiko Ohno from Japan.
With judges providing artistic critiques on the finalists' entries, it was an interesting event to watch, trying to guess which image would end up as favorite. After picking winners in each category, the judging panel was tasked with crowning the "Best of Show." Ultimately, it was Regie Casia who shot the image deemed the overall winner and took home the awesome grand prize—a Seacam housing worth US$10,000!
Impressively, the Filipino photographer shot his winning image with a compact camera, which just goes to show that it's all about the photographer, not the gear. To prove the point, Jules Casey, last year's "Best of Show" winner, is also a compact camera shooter, and this year, another one of her images was awarded "Compact Camera Photo of the Year." Check out all the winners below:

Best of Show

"Angry Goby" by Regie Casia (Philippines)

Prizes: Seacam underwater housing (worth US$10,000). Two round-trip economy tickets on Philippines Airlines to Cebu and Puerto Princesa, Palawan (worth US$1,664). 7-night package for one person at either Atlantis Puerto Galera or Atlantis Dumaguete, Philippines, including accommodation, daily breakfast, unlimited scheduled boat diving (typically five dives per day including night diving), airfills, tanks, weights and weight belts (worth US$2,567). Backscatter Mini Flash 2 Dual Remote Lighting Package (worth US$1,170)
Photo of the Year

"Blast Off" by XJ Toh (Singapore)

Prizes: 7-day/6-night trip for one person in a Master Cabin on The Smiling Seahorse liveaboard in Thailand, including 22 dives, daily blackwater dives, and daily underwater photography presentations by Alex Tyrrell (worth US$1,735). 3-day/2-night package for two people at Lalaguna Luxury Villas Dive Resort & Spa, Puerto Galera, Philippines, including unlimited dives and daily breakfast (worth US$1,500)
Environmental Photo of the Year

"No Mention" by Pasquale Vassallo (Italy)

Prizes: 6-day/5-night trip aboard the Queenesia II liveaboard in Indonesia, sponsored by DiveWhere (worth US$2,250). 2-night package for 1 person at El Galleon Dive Resort, Puerto Galera, Philippines, including either two fun dives with full equipoment or Discover Scuba Course (worth US$3,360)
Compact Camera Photo of the Year

"Dumpling" by Jules Casey (Australia)

Prizes: Nauticam NA-A6400 housing for the Sony a6400 camera (worth US$2,582). Round-trip tickets on Airtrav Philippines via seaplane to Boracay, Philippines for two people (worth US$1,460)
Underwater Fashion Photo of the Year

"Marine Harmony" by Plamena Mileva (Jordan)

Prizes: Nauticam NA-EM1X housing for the Olympus OM-D E-M1X camera (worth US$3,200). 3-days/2-night package at Kokay's Maldito Dive Resort, Cebu, Philippines, including six dives (worth US$1,150)
Artwork of the Year

"Beauty and the Beast" by Sally Snow (UK)

Prizes: Cinebags CB25 Revolution Backpack, sponsored by Squires Bingham Sports (worth SG$455). Three round-trip tickets on Cebu Pacific from Singapore to Davao, Cebu and Clark, Philippines (worth US$3,000)
Video of the Year

"A Dangerous Journey" by Sabrina Inderbitzi (Switzerland)

Prizes: 7-day/6-night trip to Raja Ampat, Indonesia for one person with Sea Safari Cruises, including accommodation in an Upper Room and 20 dives (worth US$3,060). 4-day/3-night package for two people at Bohol Beach Club, including accommodation in a twin deluxe Green Room, daily breakfast, 2 days of local dives, round-trip airport transfers (worth US$1,100). Backscatter Macro Wide 4300 Remote Lighting Package (worth US$842)
Talks and Presentations
ADEX was packed with interesting talks, and I did my best to attend as many as I could. The opening ceremony began with John Thet, CEO of ADEX, who introduced this year's theme—"Ocean Arts and Science with a Celebration of Women Divers." He stated the importance of creating a sustainable blue economy for the dive industry, which will also be the theme of the 30th anniversary edition of ADEX in 2024. During the ceremony, various guest speakers were introduced, including guest of honour Valerie Taylor, who shared how she went from spearfishing champion to shark advocate.

Valerie Taylor, recalling how she became an advocate for shark protection

Cave diver and pro underwater photographer Tom St George gave a talk about the cenotes of Mexico's Yucatán Peninsula, where he now lives and runs underwater photography workshops. Tom explained the differences between open water, cavern and cave environments, and shared his photographic approach, using a number of his spectacular cenote photos.

Tom St George, speaking on underwater cave photography
Backscatter Media Producer Robin Dodd talked about using a snoot to diversify one's underwater photography. As well as showing the advantages of using a snoot, Robin gave useful tips on how Backscatter's products, such as the Mini Flash 2 and Remote Lighting Muck Stick, simplify snooting and creative lighting.

Robin Dodd, illustrating the effect of a snoot

Professional underwater photographer Ace Wu gave a talk about starting out in underwater photography. Ace shared some of his personal journey, sharing some of the many stunning images from his portfolio.

Ace Wu, talking about some of his underwater photos

Renee Capozzola, Underwater Photographer of the Year (2021) and winner of many other underwater photography awards, shared tips on her specialty: split shots. Besides photography, her talk covered the life cycle of turtles, conservation efforts, and recommendations on how we can all help to safeguard these charismatic animals.

Renee Capozzola explains what we can all do to help minimize the impact on turtles

Backscatter founder, trip leader and professional photographer Berkley White gave a very interesting talk on wide-angle photography. Berkley proposed five ways to diversify one's wide-angle portfolio, discussing a variety of simple and complex photographic techniques.

Berkley White explains how he took some of his stunning black-and-white images

Aaron Wong, a professional underwater photographer based in Singapore, gave a talk on the genre he likes shooting most underwater: wide-angle photography. The Seacam Ambassador is known for his trademark moodily-lit subjects and creative compositions.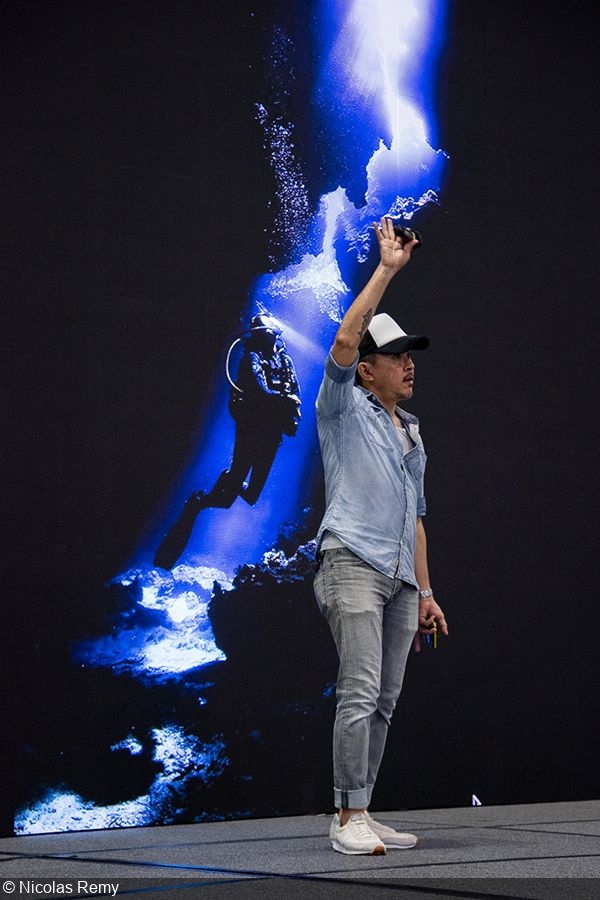 Walking the audience through some of his images, Aaron Wong shared the lighting technique behind his distinctive style of high-contrast, low-key images

Regular DPG contributors Anita Verde and Peter Marshall from Summits to Seas gave a talk covering marine protection efforts in Indonesia's Alor Archipelago. Unfortunately, I couldn't attend the presentation, but I bumped into Anita and Peter in-between booths, with the good company of Peter Mooney from Scubapix/Nauticam Australia. Fortunately, you can read about Anita and Peter's conservation perspectives in their recently published article on DPG, "Alor: Preserving Paradise."

Left to right: Peter Marshall, Anita Verde, Peter Mooney

Jayne Jenkins, member of the Women Divers Hall of Fame and fellow Sydney diver, gave a talk about one of Sydney's hidden gems: a muck-diving site accessible from the shore, right in the city's natural harbor. She went through a slideshow of beautiful photos she took there, covering diverse species and behaviors, such as mating seahorses.

Jayne Jenkins displaying a southern pygmy leatherjacket, photographed in Chowder Bay, Sydney

Michael Aw had just returned from leading an Ocean Geographic expedition to Antarctica, and in his talk, he compared what he had just seen with his first visit 20 years earlier. Despite global awareness about our changing climate, the changes in Antarctica appear more dramatic than one would think, with shocking images of green algae where ice and snow used to prevail. Michael is working with fellow expedition members to formulate 23 resolutions, to help inspire transformative change.

Michael Aw shows images of green algae, where there used to be only snow and ice
Dive Operators
Between attending talks and visiting photography equipment booths, I also spent some time chatting to various resorts and liveaboard operators on a mission to sell their trips to eager attendees.

Wakatobi (Indonesia)

Wakatobi needs no introduction. This exclusive dive resort in southeastern Sulawesi—at least 100 miles away from the nearest dive operation—offers access to some of Southeast Asia's most pristine reefs. The resort is accessed via a 3-hour private flight from Bali.
They cater to underwater photographers with an air-conditioned camera room, and offer coaching services with their resident underwater photo pro, Adrienne Gittus. Rebreather divers are also welcome, with the ability to fill 100% oxygen tanks. Besides short dives and boat dives from the resort, Wakatobi also operates a luxurious liveaboard: the Pelagian.

Blue Force Fleet (Maldives)

Blue Force Fleet has liveaboards in the Maldives and Egypt, but we specifically spoke about their cruises in the Maldives, where they operate two boats (Blue Force One and Blue Force 3), covering a range of itineraries.
The standard of accommodation on-board is very high, underwater photographers are very welcome, and it is possible to get certified and rent a Mares Horizon rebreather (ask before) to take the experience to the next level. As a Horizon diver myself, I am definitely looking forward to "rebreather-dive" the Maldives with these guys!

The Smiling Seahorse (Thailand)

I met with Franck and Camille, owners of The Smiling Seahorse, a liveaboard that operates in Thailand with a clear focus on underwater photography, complete with on-board camera room. Franck told me, to ensure photographers get plenty of space, the boat takes only 16 divers—even though it could comfortably host 24 guests.
They were the first to offer blackwater dives in Thailand, and during each of their cruises, guests are offered a blackwater dive instead of a regular night dive. They also have cruises geared towards blackwater diving, where you'll have the opportunity to try your hand at blackwater photography every night.

Mike Ball Dive Expeditions (Australia)

I had the pleasure of meeting Dorothy and Craig from Mike Ball Dive Expeditions, which operates various liveaboard itineraries on Australia's Great Barrier Reef and the Coral Sea. Their boat, Spoilsport, is well equipped to welcome underwater photographers, with dedicated rinse tubs and two camera stations (with air guns to help dry your gear).
In some "Fly Dive" itineraries, passengers take a low-altitude, scenic flight over the Great Barrier Reef, to take them near some of the best spots (e.g., Cod Hole) while saving time on navigation. Other itineraries include the world-famous Yongala wreck, and in winter, trips to snorkel with minke whales.

Dive Damai Liveaboards (Indonesia)

Dive Damai is another operator that treats underwater shooters well. The Damai I and Damai II traditional Indonesian boats operate various itineraries in Indonesia, including but not limited to Raja Ampat. I met with Alberto, the owner, who explained Dive Damai's aim to "redefine the concept of liveaboards" with an exclusive service. For the underwater photographer, this translates into an on-board camera room and just 12 divers on a 130-foot (40-meter) boat—where each diver gets their own personal rinse tank!

---

I hope you enjoyed this report on Asia Dive Expo 2023. Next year, the organizers will be pulling out all the stops for the big 30th anniversary edition of the show, so make sure to plan early for your trip to Singapore. See you there!
RELATED ARTICLES
LATEST EQUIPMENT
Be the first to add a comment to this article.
Newsletter
Travel with us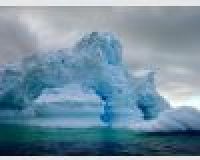 Antarctica
Plan Your Adventure >
Featured Photographer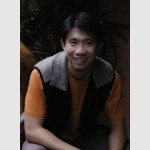 Lawrence Alex Wu
Expert Photographer
Color and light take on new sensations through a lens when combined with water and modern imagery techniques expressing a totally different art form. Alex specializes in creating underwater images as well as multi-media content...