News
ADEX Singapore 2022 Starts This Friday
By Ian Bongso-Seldrup, September 13, 2022 @ 05:00 AM (EST)
Asia Dive Expo (ADEX) returns to Singapore on Friday—after a two-year hiatus due to COVID. The three-day event is back at the Sands Expo and Convention Centre—inside Singapore's iconic Marina Bay Sands integrated resort—and once again welcomes divers, aspiring divers, and non-divers to enjoy a varied program of fun activities.
As well as presentations and discussions on marine conservation, underwater imaging, and technical diving, attendees can witness the live judging of photography competitions ADEX Voice of the Ocean and Asian Geographic's Images of Asia. And, of course, you can also snap up a great deal or two on dive gear, underwater imaging equipment, and diving trips at the 180 booths packing the convention hall.
A standard 1-day pass is S$10, while a VIP 3-day pass (with other goodies) is S$50. But if you have an ADEX-themed T-shirt lying around, put that on and you'll get in for free. Students, dive masters, and Navy personnel also score free entry. As per Singapore's latest COVID rules, participants must be fully vaccinated and will be expected to show proof of having received the full dose of an approved vaccine. Mask wearing is optional.
Check out the press release below for more details.

---

PRESS RELEASE
ADEX Asia Dive Expo 2022
The Countdown Begins… Days To Go!
An established trade-show and a trusted name in the industry, ADEX has since evolved and further positioned itself to be "more than just a dive show"; opening its doors to welcome divers, non-divers, families, and students with its specially curated programmes to grow beyond its current community.
From the 16th to 18th September, at the Sands Expo and Convention Centre (this weekend) the exciting event returns as ADEX OCEAN VISION 2022. This year we dedicate the show to the endangered blue whale, which is Federally listed as "endangered" under the Endangered Species Act and protected under the Marine Mammal Protection Act. ADEX Ocean Vision 2022 will bring 3 days of fun-filled, interactive and educational events and activities.
Dates and Times:
16 September 2022, Friday: 10.00am–7.00pm
17 September 2022, Saturday: 10.00am–7.00pm
18 September 2022, Sunday: 10.00am–6.00pm
Where can I sign up and grab my tickets?
Sign up now at https://www.eventbrite.sg/e/adex-ocean-vision-2022-tickets-220474343697
Having won numerous awards this is an event with much credit to its name! Proudly acclaimed as the best exhibition organiser by the Singapore Tourism Awards in 2018, we are eagerly anticipating the weekend ahead and are looking forward to welcoming the community back together after the pandemic.
From live sharings from expert speakers, live judging of photography competitions to lucky draws with exciting prizes to be won, anyone who attends will be kept busy!

What's happening at ADEX Ocean Vision 2022?


Ocean Partnership Summit
The 2022 ADEX Ocean Partnership Summit (OPS) will set the stage for ADEX Ocean Vision 2022. The Summit slogan "Inspiration. Innovation. Collaboration and Action" aptly sums up the goals of the one-day summit, which is to foster stronger collaboration across Asia to protect and conserve our oceans together. OPS Asia will feature future-forward panel discussions, fireside chats, ocean symposiums, Scuba360 business exchange opportunities, Trade360 business forums and BlueGreen360 Awards. The event is supported by the National Parks Board Singapore, and builds on the United Nations' 2021 to 2030 Decade of Ocean Science for Sustainable Development.

Booths
Currently, all 180 of our exhibitors slots have sold out!
Over 180 booths from different exhibitors will feature plenty for you to indulge in, from dive equipment, tourist and diving destinations, diving packages scattering across the expo! National Tourism boards from different countries such as the Philippines Tourism Promotions Board will also be there to show what their stunning nations have to offer.
Whether you're a diveaholic or an avid traveler, hoping to plan your next dive trip, luxury holiday getaway or a shopaholic desiring a browse and shop for some local homemade ocean inspired and sustainable products, dive gear or swim gear- this year's exhibitor list is an impressive one that will cover all you could possibly need.


TekTalk
TekTalkAsia is one of ADEX's highlights. The conference focuses on the technical diving discipline and showcases some of the world's most intriguing and technically challenging dives. Each year, the line-up of Tekdive speakers includes some of the most accomplished Tekdivers in Asia and around the globe!
TekTalkAsia is a place to network, share experiences and tap into knowledge from the veterans and experts. The various presentations will include information on prime underwater environments, technical diving adventures and experiences, as well as new technologies.
Get your tickets to TekTalkAsia now at www.adex.asia/tekdive-conference (limited seats available)!


Asian Geographic's Hot Soup Challenge
How well do you know Asia's rich history, politics, environment and geography? The Asian Geographic Hot Soup Challenge 2022 will test participants' knowledge on the region in a competitive environment with exciting prizes to be won!
The champions will go on a 4D3N trip to the Philippines with the opportunity to explore some of the most beautiful hotspots in Bohol and Coron, sponsored by the Tourism Promotion Board Philippines.
Sign up now in your teams at www.asiangeo.com/hot-soup-school-challenge

Ocean Gallery Photography Exhibition


Ocean AND Land based Photography Competitions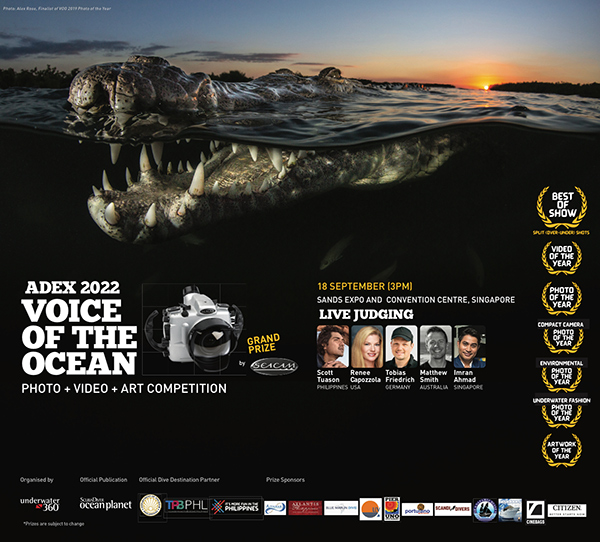 The Official Itinerary


Guest Hosts
We are delighted to have the opportunity to welcome some faces you will recognise from your big screens who will be running the show on stage and sharing their passion for the ocean with us all.


For Parineeti Chopra, having been in the film industry and winning over 17 awards in India, her following is large. With 37.7 million followers on Instagram she is able to use her platform to highlight ocean sustainability.
A dive in a marine reserve in Sipadan changed her outlook towards the ocean. Once home to a pristine reef, it was now bleached and ridden with plastic. She was saddened by this but was motivated to become a "Diver with a Cause". She has since donated towards and planted new coral in the Maldives and is now the official PADI Ambassor Diver of India.


For Kirana Larasati, who has shifted from the entertainment industry, as a well-known Indonesian actress, to the diving industry, her main goal is to spread awareness about ocean conservation. Often, the outspoken actress critiques offensive behaviour in our oceans and this has been broadcasted in the national news. Dolphin captivity for entertainment disguised as conservation projects, the misperception of sharks, damage to corals and ongoing issue of single use plastics, have all caught her eye as issues she wishes to use her platform and 800, 000 plus followers on Instagram to address.


For Hidy Yu, who started modelling at 18 and was the 2011 Miss Scuba International Ambassador, she also uses her social media, with her Instagram also boasting a respectable 59, 000 followers, for good causes, raising awareness about our oceans and plastic pollution.


Cat Triviño, an environmentalist, mental health advocate, scuba diver, underwater photographer, and public speaker. She is the co-founder and Head of Content and Communications of mental health and well-being organisation MindNation, and Communications Director for CORA Philippines. Named among HerStyle Asia's 30 under 30 Women Who Will Change the World, 30 under 30 Cannes Young Marketers, and LifestyleAsia's Young Eco-Warriors. Cat is currently dedicated to environmental programmes such as Verde Island's rehabilitation and sustainable livelihood efforts.


An ocean lover and Miss Scuba International 2012, Jamie Piyada has been dedicating her life to educate and advocate for the protection of the ocean and its inhabitants. In 2015, she founded the Thailand Manta Project, a manta ray and marine conservation project.

More about ADEX
Since its inception with the first edition in 1995, ADEX has been the largest, and the longest-running dive expo in Asia. An established trade-show and a trusted name in the industry, ADEX has since evolved, edition to edition, and further positioned itself to be "more than just a dive show"; opening its doors to welcome divers, non-divers, families, and students with its specially curated programmes to grow beyond its current community. Each year, ADEX focuses on a theme dedicated to an endangered marine species with the aim of raising conservation awareness.
The event is proudly endorsed by major organisations in the industry, such as the Diving Equipment and Marketing Association (DEMA), Singapore Tourism Board (STB), and the China Underwater Association (CUA). It has also been recently appointed as the "Sustainable Ocean Ambassador" by the Agricultural and Food Marketing Association for Asia and the Pacific (AFMA) — the inter-government non-profit organisation in association with the Food and Agriculture Organisation (FAO) of the United Nations.

A Note from the Organiser
ADEX 2022 celebrates its 27th anniversary this year! In addition, the ADEX Ocean Partnership Summit (OPS) — announced in 2019 — will commence in 2022. With an array of scientific experts and government officials from all over the world participating in the OPS, we hope to come up with more global solutions that will propel us closer to a future with clean and sustainable oceans.
Continuing my mission to liberate the inner diver, I aim to learn with, lead and inspire the coming generations of divers to look below the waves and change the way — and the world — view our oceans. I strive to support this industry impeccably, through the navigation of the Underwater360 group, and work tirelessly to inspire and encourage people to explore the beauty beneath the waves.
RELATED ARTICLES
LATEST EQUIPMENT
Be the first to add a comment to this article.
Newsletter
Travel with us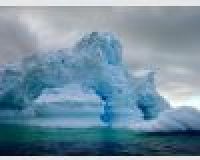 Antarctica
Plan Your Adventure >
Featured Photographer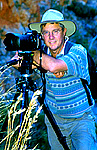 Gary Bell
Expert Photographer
Gary Bell is a professional nature and wildlife photographer specializing in marine related images, his work has appeared in numerous book publications and major journals around the world. Gary\'s photographic journey...