News
ADEX Is Returning to Singapore in September 2022
By Ian Bongso-Seldrup, July 13, 2022 @ 03:00 AM (EST)

After celebrating its 25th anniversary in 2019, Asia Dive Expo (ADEX) in Singapore was forced to take a break in 2020 and 2021 as the coronavirus raged. But with the city state leading Southeast Asia out of the pandemic—and into the "endemic" stage—Asia's "largest and longest-running" dive show is finally returning in September 2022.
Back at the Sands Expo and Convention Centre, at the fancy Marina Bay Sands, ADEX OCEAN VISION 2022 promises its popular mix of trade show, dialogues and presentations, competition judging (Asian Geographic's Images of Asia as well as ADEX Voice of the Ocean), lucky draws, and a variety of fun activites. This year's show is dedicated to the blue whale, so you can also expect to find out about what's being done to protect this endangered species.
The event runs from September 16th–18th and tickets are free until July 31st. Check out the press release below and head over to the ADEX website for more information.

---

PRESS RELEASE
ADEX OCEAN VISION: SINGAPORE OCEAN WEEK + DIVE BAZAAR
ADEX OCEAN VISION 2022 is dedicated to the blue whale. Join us and explore more about this majestic animal at this year's ADEX Ocean Vision and Dive Bazaar!
Having celebrated its silver jubilee in 2019, ADEX Ocean Vision 2022 returns on:
Fri, 16 Sep 2022, 10:00 – Sun, 18 Sep 2022, 19:00 Singapore Standard Time (SST) (GMT +8)
This event is the largest and longest-running diving trade show in Asia and is back to reign once again.
It is a must-attend event for anyone interested or involved in the world of diving!
At the Sands Expo and Convention Centre
We are extremely excited to be back! The event has not been able to take place in the last two years due to the grand halt caused by the global pandemic. Whilst online platforms delivered many aspects of the show, it is time to get together in person and bring together divers from all over the world.
It is time to rediscover, renew and revive one's long-desired passion and dive deep into Asia's magnificent and spectacular blue biodiversity and progress towards a blue recovery!


2022: Transcending Beyond Borders
Charting yet another milestone, ADEX Ocean Vision 2022 will go beyond any borders to deliver enriching diving content by going "hybrid"!
Be empowered while having the choice to listen either in-person or virtually, wherever you are, to heartening dialogues by inspiring thought leaders, influencers and dive professionals on the current news about diving and the dive tourism industry, and marine conservation.
More than just an annual dive show, the ADEX Series of events is inspired by the past and aims to lead the present and impact the future.
Endorsed by major industry organisations such as the Diving Equipment and Marketing Association (DEMA) and China Underwater Association, recognised as "Best Exhibition Organiser 2018" by the Singapore Tourism Board and recently appointed by the United Nations and Asia-Pacific Diving communities as Sustainable Ocean Ambassador, we promise that ADEX Ocean Vision 2022 is not to be missed!
Book your Spot HERE by Registering Now for FREE!
For more information, please visit our website HERE
[FREE Registration till July 31, 2022, 23:59 pm SST (GMT+8)]
Singapore Ocean Week
We are officially registered as an organisation in Singapore to celebrate and run events in line with Singapore Ocean Week. We will be doing a Beach Clean Up in June in homage to some great causes with various schools and groups getting involved. Keep your eyes peeled for more on this event soon!
This year's theme: Why the blue whale?
The Blue whale, federally listed as "endangered" under the Endangered Species Act and protected under the Marine Mammal Protection Act, has seen its population tragically plummet due to the technological advances in whaling technology which makes it easy for commercial whaling activities worldwide.
We would like to take the opportunity to raise awareness of this animal in the scale of this event. This will also align with an upcoming Special Edition Issue 2/ 2022 of Asian Diver, where we will feature a project named 'The Big Blue Book'. This will celebrate 30 years of publication and commemorate the blue whale as the featured animal.
Each year a new theme, being an underwater animal, is selected. We hope that this year, through the show's aim to celebrate the blue whale, that the importance of the animal in our wider ecosystems- ocean and biosphere will be better realised and appreciated.

About ADEX OCEAN VISION:
The show has rich history and has seen much success over the years.
There is so much to see, do and explore. For guests, there is an opportunity to indulge in their love of diving and the ocean. For exhibitors, there is the opportunity to present and showcase their latest products or services to a convened group of key decision-makers and business owners.

SHOW HIGHLIGHTS:
DIVE BAZAAR
Exclusively at ADEX, for divers who want affordable gear at discounted rates! Showcase your brand new products or purchase the latest tech and products in the diving industry.
BINGO LUCKY DRAW
Every paid ticket will come with a bingo card to enter the prize draw!
FreeDiving, LIVE competitions, Mermaids, Arts, Watersports360
We provide a wide range of activities, music, dance, interactive games, LIVE competitions, arts and craft for children to learn about conservation and to celebrate the ocean. You'll also have the chance to see mythical creatures like mermaids brought to life as they swim and perform in the ADEX dive tank.
OFFICIAL SHOP
Shop for your favourite ADEX merchandise, apparel and underwater photography books from renowned underwater photographers and influential divers.
The event is the best place to subscribe to your monthly dive magazine – Asian Diver and Scuba Diver Australasia!
Watch the Promotional Videos of the show and get an idea of what we're all about!
2019 ADEX SHOW DAY 1: CLICK HERE
2019 ADEX SHOW DAY 2: CLICK HERE
2019 ADEX SHOW DAY 3: CLICK HERE
2019 ADEX SHOW DAY 4: CLICK HERE


EVENTS HIGHLIGHTS:
HOTSOUP CHALLENGE:
Click HERE to find out more
How well do you know Asia's rich history, politics, environment and geography? Organised by ASIAN Geographic, the ASIAN Geographic Hot Soup Challenge is an annual event in Singapore that tests participants' knowledge on the region in a competitive environment with exciting prizes to be won!
This year, the winners will go on a four-day trip to the Philippines with the opportunity to explore some of the most beautiful hotspots in Bohol and Coron.
Over the years, the previous ASIAN Geographic Hot Soup Challenges has received strong support from secondary schools across Singapore, with over 3,200 students from over 1,000 schools participating in previous years.
This year, the Asian Geographic Hot Soup Challenge is opening its competition categories not just to educational institutes but Singaporeans of all ages. We welcome you to pit your wits against others and see if you can clinch the title of champion of knowledge on Asia!
Exclusively for the 2022 edition, featuring the Department of Tourism of the Philippines and the Tourism Promotion Board Philippines as the Official Educational & Family Destination Partner, the winning team will be invited and hosted* to "wake up" and experience the Philippines – as they say, "It's More Fun in the Philippines"!
How to take part:
Simply form a team of four and register your name/s in the form on the right in the STUDENT Category! All team members must be between the age of 12 and 17 years old and must be from a secondary school or regional institution.
Teams may consist of students of EITHER the same school/institution OR different schools/institutions. Alternatively, join the OPEN Category and register your entries! Gather up a team of four friends or family members, between the age of 18 and above, to qualify.
Reporting Date: 16 September 2022
Time: 09:00 AM SST (GMT+8)
Venue: Sands Expo & Convention Centre (10 Bayfront Ave, Singapore 018956)

IMAGES OF ASIA COMPETITION:
Click HERE to find out more
Celebrating over 20 years of bringing Asia to the world, the Images of Asia (IOA) Competition by Asian Geographic has been enjoyed by readers, photography legends and enthusiasts for the past 16 years with a singular focus on the vitality and diversity of Asia through imaging.
Exclusively for the 2022 edition, featuring the Department of Tourism of the Philippines and the Tourism Promotion Board Philippines as the Official Adventure Destination Partner, the winning participant/s will be invited and hosted* to "wake up" and experience the Philippines – as they say, "It's More Fun in the Philippines"!
Calling for entries: If your photography genre fits into street/people, landscape, wildlife, photojournalism, ocean, food; your medium is on DSLR or mobile, or you have short films showcasing the finest of Asia, and whether you are a professional or an aspirer, submit your best photos, videos, or short films of Asia now! Submissions close on Thursday, September 1, 2022, at 23:59PM (GMT+8).
The Judges:
Manuel Libres Librodo Jr., Philippines
A highly-decorated photographer – Specialising in travel and people, glamour and fashion photography, his popularity among photographers and photography fans is showcased by more than 27 million hits on his website.
Gunther Deichmann, Germany/Australia/Philippines
Gunther Deichmann is an International renowned Australian Photographer based in the Philippines. Author of 12 Books featured in International Magazines such as: New York Times, Grand Reportage, National Geographic Traveler, Asian Geographic, National Magazine (South Africa), Archaeology Magazine (USA) & many others including the cover of Time Magazine "Australia's Great Dry."
Judging Criteria:
After Thursday, 01.09.22, 23:59pm (GMT+8), submissions will be reviewed, shortlisted, and the top 3 for each of the 10 categories will open for public voting through Asian Geographic website. The voting for the respective 10 categories will close on Thursday, 08.09.22, 23:59pm (GMT+8). The Top 30 entries will enter a final round of Live Judging sessions during ADEX Ocean Vision.
Reporting date: 17 September 2022
Time: 10:00 AM SST (GMT+8)
Venue: Sands Expo & Convention Centre (10 Bayfront Ave, Singapore 018956)

VOICE OF THE OCEAN:
Click HERE to find out more
The annual ADEX Voice of the Ocean 2022 Photo, Video and Art Competition celebrates visual representations of the ocean and its many creatures. The best works by underwater photographers, videographers and artists are presented and judged LIVE by a panel of distinguished experts in front of an audience- you! Prizes for the different categories include cameras, watches trips and much more!
Reporting time: 18 September 2022
Time: 3:00 PM SST (GMT+8)
VENUE: Sands Expo & Convention Centre (10 Bayfront Ave, Singapore 018956)

TEKDIVE CONFERENCE:
Click HERE to find out more
The TekDive Conference is one of ADEX's biggest highlights. The conference focuses on the technical diving discipline. Get your fix on everything you want and need to know about technical diving!
Driven by curiosity about what might lie within the confines of a wreck or a cave, or what hitherto undiscovered life forms lurk in the deeper ocean trenches?
The TekDive Conference at ADEX Ocean Vision 2022 showcases some of the world's most intriguing and technically challenging dives. As every year, the line-up of Tekdive speakers includes some of the most accomplished Tekdivers in Asia and around the globe!
A place to network, share experiences and tap into knowledge from the veterans and experts. The various presentations will include information on prime underwater environments, technical diving adventures and experiences, as well as new technologies.

ADEX OCEAN GALLERY:
Click HERE to find out more
A collection of underwater images by underwater photographers from around the world showcasing the beauty of the blue planet and highlighting ocean conservation, especially on marine debris and the effects of single-use plastics on marine life.
These will be displayed on beautiful large LED screens at the event each day, you won't miss it!
It's not too late to enter your images HERE.
YOU can be a part of this incredible showcase!

OCEAN PARTNERSHIP SUMMIT:
Click HERE to find out more
The Ocean Partnership Summit (OPS) Asia 2022 in Singapore builds on the United Nations announcement for the year 2021 to 2030, which is proclaimed to be the "Decade of Ocean Science for Sustainable Development".
This summit aims to convene global and regional thought leaders, industry experts and decision-makers from governments, ocean stakeholders, and civil societies in Asia. These groups can, together, define and find solutions that can reverse the cycle of the decline in ocean health.
OPS Asia will compliment ADEX by convening hundreds of attendees, renowned speakers and the global ocean community in the effects of change, design mitigation and the best practice adaptation for the ocean we need and for the future we want.
Ticket Options: Click HERE for tickets
ADEX Ocean Vision 2022 – FREE Admission - 16/09/22, 17/09/22, 18/09/22
They'll be taken off FREE release on 31 Jul 2022 so grab them now before they're gone!
RELATED ARTICLES
LATEST EQUIPMENT
Be the first to add a comment to this article.
Newsletter
Travel with us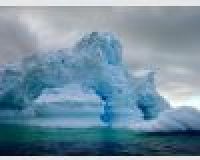 Antarctica
Plan Your Adventure >
Featured Photographer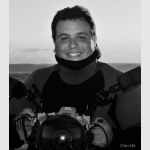 Daniel Botelho
Expert Photographer
Daniel was born at Rio de Janeiro,few steps from Copacabana Beach.Growing with the sea and with the rainforest around, he found in the wildlife photography a mission and work.Photojournalist,he is always trying to go beyond of...