News
A Dream Job: The Story of Fantasea's Test Pilot
Article by: Sharon Rainis
Photos by: Howard Rosenstein
I work for Fantasea, which is a company that develops, manufactures and markets products with a focus on water-sports, diving and underwater photography equipment.
No matter what product it is- digital camera housing, tray and arm system, underwater flash or torch- it goes through a long process before being introduced to the end customer. In fact, each product goes through 2-5 prototypes before reaching its final form. The initial product prototype is designed by our Engineers in China, after receiving basic guidelines regarding the product's requirements and standards. It is then sent to our main office in Israel for testing, which sends its remarks on the basis of complex thorough
land and underwater examination back to the engineers in China, and so on.
That being the case, there are many people involved in the process of manufacturing a new product, but to be honest, I get to do the sexy part of the job.
I'm an underwater photographer and a diving instructor, living on the coast of the Red Sea. Whenever a new product prototype arrives from our factory in China, it is sent to the south of Israel for me to test. We actually call this testing a "Diving Safari", since we try to imitate the rough conditions our product should easily be able to contend with when used intensively, as in a Diving Safari. This usually means an intensive week of diving with the product at least three times a day, at
least one hour each dive. Testing procedures vary according to the type of product being tested, but let's take a Digital Camera Housing for an example.
The first dive is always a very deep dive with camera housing being empty, in case of a leak. All housing's controls and functions and tested all the way to the bottom, in order to identify problems and to indicate the depth in which they are encountered. If water enters the housing at any point of the dive, my diving safari obviously ends at this point, only this usually never happens since the housing is pressure tested in a pressure chamber at
the factory prior to being sent to Israel. The second dive is another deep dive, but this time with the camera installed inside the housing. The purpose of this dive is to examine the effectiveness of all housing's controls upon reaching the depths. Water pressure often deforms the housing and slightly alters its control buttons location, so they no longer correspond to the camera controls. This phenomenon sometimes causes the unacceptable situation in which control buttons that seem to work perfectly on land or in shallow water, fail to do so in greater depths. The third dive is a shallow dive, where housing's functionality is being examined. There are many essential issues that should be considered during this important dive. For example, control buttons that are expected to be used simultaneously should allow doing this easily, without having the photographer positioning himself in any comic poses, housing's structure should allow the camera's flash to light the photograph without having any scary shadows, and much more. In addition, the housing is tested with all relevant accessories, like lenses, flashes, trays, arms and adaptors. The following dives are carried out at various depths, examining various aspects and particularly the housing's durability. Sometimes simple technical modifications are required during these test dives, and for this reason I'm always accompanied with a buddy and a small toolbox. Passer-by divers puzzled looks make it all worthwhile. Usually when testing a product's final prototype, I accompany Howard Rosenstein, the owner of Fantasea, who especially arrives to the Red Sea in order to dive with the product several dives and give his certificate of approval.
Each day of diving is followed by a very detailed report that I send to our main office in Israel. These reports are forwarded to our factory in China, where the engineers begin working on the next product's prototype. The longer it takes them, the more tanned I am when I re-enter the water.
This process continues until we reach perfection.
How do you know you've reached perfection? It's simple. When the clownfish you're photographing is the only thing that you occupy yourself with, even though you know you've photographed this guy a hundreds times before, and your equipment no longer keeps you busy… well, you're just holding the perfect product
RELATED ARTICLES
LATEST EQUIPMENT
Be the first to add a comment to this article.
Newsletter
Travel with us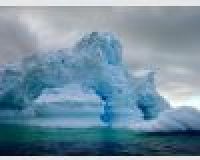 Antarctica
Plan Your Adventure >
Featured Photographer
Karin Brussaard
Expert Photographer
Karin was born in The Netherlands in 1972. Her brother persuaded her to join him on a divecourse in 1997. Like she once said "I'll never go diving" she also said...