News
A Battle Won In The War Against Shark Finning
As the year of 2008 comes to a close I can think of three main topics that have dominated DPG's marine conservation news: Coral bleaching and global warming, the fishery crisis and the plight of the sharks. Of those three topics, one really has caught my eye – sharks. In the past
year over 20 DPG articles
were written about sharks and
more news posts
had to do with sharks than I care to count. It seemed like every week a new shark conservation group was popping up. In fact, I even blogged about the fact that perhaps all this attention may be working against the overall end goal. Really, all this attention begs the question, why sharks? Why not tuna or marlin, or any of the other top predators in dire need of help and protection? While I am not going to claim I know the answer, I think a lot of has to do with an unwillingness to accept how the sharks have become so endangered.
What I am getting at is the ridiculousness of shark finning. If we cannot get people to rally against shark finning, it's going to be hard to get people to rally against anything. Sure people's misconceptions that sharks are monsters make it less sympathetic, but shark finning is simply inhumane. Are we really going to let a wasteful, cruel practice fueled by some peoples' desire for a tasteless soup lead to the extinction of the animal that has patrolled our waters for hundreds of millions of years? For anti-finning groups like DivePhotoGuide, the answer is "no, this is not acceptable." But this is not another article on the tragedy of shark finning that lists the facts about the plight of the shark; this is an article that shows that celebrates the fact that in 2008, we made a difference!
Photo by Jason of shark finning

Recently it was announced that online trading company, Alibaba.com will cease all trading of shark fins effective January 1st, 2009. The announcement comes after it was released that Taobao.com, Chinas largest shopping website would stop selling all shark fin related products. It was then confirmed that the Alibaba Corporation, Taobao.com's parent company and all its groups would be shark fin free at the start of the new year. Furthermore, they encourage users to report incidences of shark fin trading so that offenders can be dealt with accordingly.

This is real achievement. It sends a message to other companies selling shark fins that their products are of ethical concern. However, while it is important to understand that we may have won a battle, we have not the war. A major supplier of shark fins has seen the light, but the demand for shark fins still exists. Where there is demand, there will usually be a supplier. So it's important for us to continue to fight for the protection of sharks and the global ban of shark finning.
That said, DPG usually leaves you with the query "what have you done for the oceans lately?" and in 2008, a lot of you were there to support sharks. Whether it was coming out to protest shark tournaments, supporting the shark conservation groups, or even just creating awareness about shark finning, it's clear that sharks are on our mind. It's nice to see that collectively we made a difference. While it may not be huge in the overall scheme of things, the pressure we put on Alibaba gives us all a ray of hope. Of course, that war is far from over and I expect many more articles and news on DPG about sharks in 2009. At least this good news about Alibaba is an extra Christmas present.
RELATED ARTICLES
LATEST EQUIPMENT
Be the first to add a comment to this article.
Newsletter
Travel with us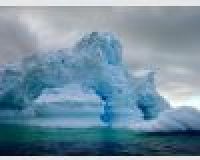 Antarctica
Plan Your Adventure >
Featured Photographer
Lea Moser
Photographer
Lea Lee started underwater photography in 2006. since then she loves taking beautiful underwater world with her camera. Her favorite subjects are fish faces&behaviour and extreme wide-angle shots.