News
Latest on California Boat Fire: All but One of the 34 Bodies Recovered
By DPG Editorial Staff, September 2, 2019 @ 11:20 AM (EST)
Source:
CNN
Editor's Note: This is a developing story. Updated: September 5th, 11pm EST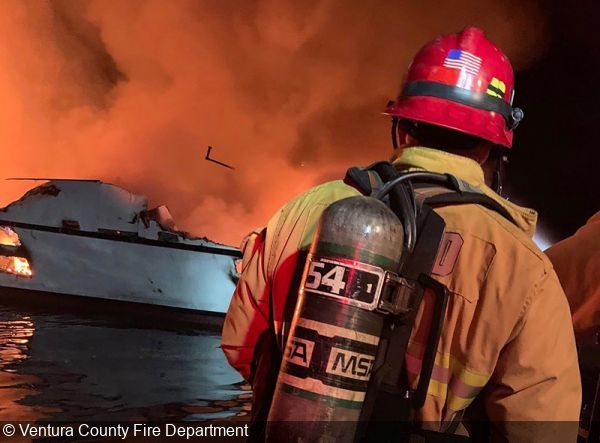 Latest:
Officials have confirmed the recovery of all but one of the 34 victims in what has emerged as the worst maritime disaster in recent California history. According to the Los Angeles Times, a preliminary inquiry into the fire suggests serious safety deficiencies. Sources close to the investigation have pointed to the apparent lack of a "roaming night watchman" to alert passengers in the event of danger, the possibility that crew members were not adequately trained, and whether passengers received a proper safety briefing.
Investigators—including the FBI's Evidence Response Team—have been touring the 80-foot Vision, the Conception's sister ship. The vessel, which is also owned by Truth Aquatics, is slightly larger but has a similar layout. The National Transportation Safety Board may release its preliminary report within 10 days of the incident, but a final report could take as long as two years.

---

September 3rd, 9pm EST:
After more harrowing hours searching for bodies, officials have confirmed the recovery of 20 bodies following the fire that engulfed the Conception liveaboard in the early hours of Monday morning. Another four to six bodies have been discovered in the wreckage but divers have been unable to reach them yet. The Coast Guard has suspended search efforts.
Just five crew members, including the captain, survived. Coast Guard Captain Monica Rochester told reporters: "The crew was actually already awake, and on the bridge, and they jumped off." With the blaze breaking out at around 3am, the passengers, below deck, were all likely asleep. It appears that a sixth crew member was also sleeping below deck.
"There was a stairwell to get down the main entryway, up and down, and there was an escape hatch, and it would appear that both of those were blocked by fire," said Santa Barbara Sheriff Bill Brown at a news conference on Tuesday morning. He added: "There's no indication at this point in the investigation that there was an explosion that preceded this fire."
Captain Rochester commented on audio from the Conception's mayday call in which the emergency dispatcher asks if there were any locked doors on the boat: "There are no locked doors in accommodation spaces aboard these vessels; it's open berthing. The only privacy that you have—and I'm sure that you've seen because it's on the vessel's website—are curtains. That's it."
A team from the National Transportation Safety Board is investigating the incident.

---

September 2nd, 9pm EST:
Coast guard officials provided updates on the Conception boat tragedy in a press conference on Monday afternoon, as reported by CBS Los Angeles: Four bodies—two adult males and two adult females—have been recovered, with a further four bodies found on the ocean floor yet to be recovered. Five crew members, who escaped in a dinghy, were rescued by a nearby boat, with the 34 remaining on-board unaccounted for.
The five crew, including the captain, were rescued around 3:30am local time, and it appears that all passengers were sleeping below deck when the fire broke out and quickly engulfed the boat. According to the Los Angeles Times, the crew members told their rescuers Bob and Shirley Hansen—whose fishing boat Grape Escape was anchored in the cove—that three passengers' birthdays, including that of a 17-year-old girl on the diving trip with her mom and dad, had been celebrated on-board that night.

---

September 2nd, 11:20am EST:
At least 34 people are missing—and several confirmed dead—after a dive liveaboard boat burst into flames near California's Channel Islands overnight.
Multiple Coast Guard units and the Ventura County Fire Department responded to a mayday call of a vessel in distress at 3:30am on Monday. The vessel is confirmed to be the Conception, a 75-foot liveaboard owned by Truth Aquatics and frequently chartered by dive clubs.
"The report we got was they were trapped by the fire. The fire was so intense that even after it was put out, we're not able to actually embark the vessel and, you know, look for survivors at this point. It's still ongoing," Coast Guard Senior Chief Aaron Bemis told CNN.
The Coast Guard has rescued five crew members, who were reportedly sleeping in the main cabin upstairs when the fire broke out. The search continues for the 34 passangers who may have swam to shore, according to local rescue officials.
DPG staff would like to send our thoughts and prayers to those impacted by this tragedy.
Check back for updated information.

RELATED ARTICLES
LATEST EQUIPMENT
Be the first to add a comment to this article.
Newsletter
Travel with us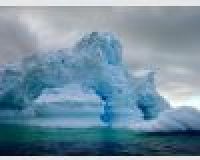 Antarctica
Plan Your Adventure >
Featured Photographer