News
301 International Scientists Reject Australian Shark Cull
The expert opinion is in: More than 300 scientists from around the world have told the Western Australia Environmental Protection Authority that their drum-line program has no scientific basis, arguing that the proposed three-year cull ignores evidence from similar programs in Hawaii and Queensland which were shown to be ineffective in reducing shark bites.
According to Dr. Christopher Neff from the University of Sydney, "The Western Australia [Environmental Protection Authority] now faces a question of science versus politics with global implications because it is considering establishing a new international norm that would allow for the killing of protected white sharks."
Researchers have shown that drum lines are not only ineffective, but also indiscriminate: nearly 80% of sharks captured are not considered significant threats to humans. In the case of Western Australia, scientists say non-lethal alternatives backed up by good science have not been properly considered. These include South Africa's "Shark Spotter" measures and Brazil's "Tag and Remove" program.
Concerned with the Western Australian authorities' poor evaluation of impacts on endangered and protected species, the scientists accuse the government of ignoring important data from peer-reviewed research work and instead relying on their own estimates. The experts also say the government has not taken into account what we know about the role that sharks play in maintaining the health of marine ecosystems. One example is Western Australia's important seagrass ecosystems, where a decade and a half of scientific research has highlighted the vital role played by tiger sharks.
Dr. Elliott Norse, Founder and Chief Scientist of the Marine Conservation Institute, summed up the US scientific community's frustration with Australia: "How can a country be a leader when it comes to saving whales in Antarctica, but kill threatened sharks in Western Australia? It is a step backwards at a time when a growing list of countries is moving to protect larger areas of our oceans, in part to protect these mobile large predators, as has recently occurred in the US with President Obama's announcement of a greatly expanded Pacific Remote Islands Marine National Monument."
Read more here.
RELATED ARTICLES
LATEST EQUIPMENT
Be the first to add a comment to this article.
Newsletter
Travel with us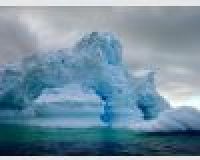 Antarctica
Plan Your Adventure >
Featured Photographer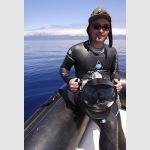 Jens Kuhfs
Expert Photographer
Born a Pisces, it should be no surprise that he has taken to the water. Jens Kuhfs has taken to the underwater. And he takes us with him when he captures his encounters in the blue depths of our planet with his camera, and...