News
2012 Underwater Photography Book Holiday Gift Guide
We recently released our Holiday Gift Guide, but we realize that underwater photo equipment isn't always the most affordable stocking stuffer. However, the gift for underwater photo heads doesn't just have to be expensive gear, as there are a number of beautiful books by talented photographers.

Most of these books are from this year, but some of them are timeless classics that still make great gifts. Below is just a selection of a few of our favorites.
Ocean Soul by Brian Skerry

Ocean Soul is a collection of the best images from one our generation's most important photographers, Brian Skerry. It not only tells the story of our ocean's beauty and plight, but also clearly illustrates Skerry's unparalleled passion for underwater wildlife. DPG's review of Ocean Soul, details why this book is an instant classic. Ocean Soul retails for $50.00 and is available in bookstores throughout the world.
Diving Indonesia's Bird's Head Seascapes by Burt Jones & Maurine Shimlock
For those that are both underwater photographers and naturalists, it doesn't get much better than a well-illustrated guidebook. Burt Jones and Maruine Shimlock have dedicated much of their lives to both diving Indonesia, and perfecting underwater photography, which makes "Diving Indonesia's Bird's Head Seascapes" both beautiful and informative. As Joe Tepper writes in his review, "the quality of images exceeds that of a standard guide or identification book: from the tiniest Tozeuma Shrimp to bus-sized whale sharks…" The book is available from New World Publications for $35.00
Ocean Tapestry by Imran Ahmad
Imran Ahmad, a regular Scuba Diver Through - Through The Lens contributor, has been experimenting with creative techniques to achieve underwater images that are not just documenting nature, but are also artful. Imran's colorful style is on full display in his most recent book – Ocean Tapestry. Email imp@escapeinc.com.sg to get a copy.
Coral Triangle Seascapes by Ethan Daniels and Geoff Cook


Coral Triangle Seascapes celebrates South East Asia's oceans with informative text and beautiful imagery. Marine biologists Ethan Daniels and Geoff Cook combine their talents to highlight the mecca of underwater photography – the coral triangle. The book finds a perfect balance of featuring both the interesting, informative text as well the powerful images in a coffee table book format. It's available for $70 SGD in the Asia Geographic shop.
The Blue Within by Aaron Wong

After the success of Water.Colors, Aaron Wong's book on fashion and conceptual underwater photography, Aaron shows us his other side in "The Blue Within. This is not another coffee table book of wildlife images; it's Aaron's artful interpretation of the ocean in his distinctive shadowy lighting style and creative approach to nature photography. As with "Coral Triangle Seascapes" Asian Geographic provides the masterful layout, with dark pages and a provocative, minimalist look to match the photography. Available from the Asian Geographic store for $80 SGD.
Fifty-Fathoms-Editions v5

Underwater photography is art and it should be treated like so. Fifty-Fathoms-Editions does exactly that with its yearly limited edition photography anthology. This year's edition is "Island" themed and features photographers like Imran Ahmad and DPG contributor Keri Wilk. The edition is limited to 1000 copies and is available from fifty-fathoms-edition.com
RELATED ARTICLES
RELATED PRODUCTS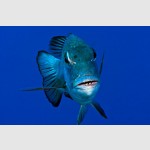 Dec 20, 2012 4:56 PM
Robert Wintner
wrote:
I would also humbly suggest Neptune Speaks (Skyhorse, NY 2012). At $30 it's a great value and it takes the beauty a step beyond, to the need for reef defense against those who would extract and call it sustainable. http://www.snorkelbob.com/cgi-local/SoftCart.exe/online-store/scstore/neptune_speaks.htm?E+scstore
Newsletter
Travel with us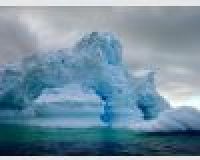 Antarctica
Plan Your Adventure >
Featured Photographer
Viora Alessio
Expert Photographer
Born in 1965 on the side of Lake Orta near the Alps Alessio can easily reach Lakes, Rivers and the Sea within one hour – and still be on the snow for more than 90 days a Year ! Alessio started taking pictures in 1983...