News
2010 Our World Underwater & DEEP Indonesia Competitions - $80,000 In Prizes
PRESTIGIOUSINTERNATIONAL UNDERWATER PHOTOGRAPHY & VIDEO COMPETITION SERIESANNOUNCES 2010 COMPETITIONS – OVER $80,000 IN PRIZES
The"Superbowl" of International Underwater Image & Video CompetitionsCelebrates The Splendor, Mystery & Plight of The Oceans WithCategories For All Levels From Novices To Professionals
NewYork, NY (Oct. 12, 2010) – Underwater photographers and videographershave become the unsung heroes of the most important ecosystem on earth.During a time when the oceans are in crisis, a growing global communityof scuba divers and photographers have become the eyes and ears of theocean, helping to educate and inspire the rest of the world.
Oneof the largest and most prestigious international underwaterphotography and video competition series celebrates its five yearanniversary this year. The competitions showcase the beauty,mystery and delicacy of the marine environment, as well as the art ofunderwater photography. Underwater photographers of all levels, fromnovice to professionals, will compete in what has become the"Superbowl" of international underwater imagery events, with over$80,000 of world-class prizes, major industry involvement, and theopportunity to have their images showcased to the world as some of thebest. Esteemed judges include leading professional underwaterphotographers, cinematographers and magazine editors from around theworld.
Theunique competition series was founded by professional underwaterphotographers Jason Heller & Eric Cheng and hosted by popularwebsites DivePhotoGuide.com and Wetpixel.com.The series is held in association with two leading scuba diving exposon opposite sides of the world, simultaneously - Our World Underwater,now in its 40th year, and one of the largest consumer scubadiving expos in the US, and DEEP Indonesia, the first and only scubadiving and watersports expo in Indonesia, one of the most bio-diversemarine ecosystems in the world.
Participantswill compete in technical, themed and video categories, to win morethan $80,000 in prizes including premium dive travel, underwater photoand video equipment, scuba diving gear and more. Dive packages includetrips to some of the top photo destinations in the world.
A complete list of sponsors, prizes and competition guidelines are listed on the website underwatercompetition.com.
** Deadline for submissions Jan 15, 2010 **
Winnersfor each respective competition will be announced live on stage ateither the Our World Underwater film festival in Chicago (February 19 -21, 2010), or at DEEP Indonesia in Jakarta (March 27 – 29, 2010), andwill be published by supporting media partners worldwide. Winningvideos will be broadcast via The Underwater Channel, and podcast asepisodes of the iTunes-featured DiveFilm Podcast Video and DiveFilmHigh Definition Podcast Video
As with all UnderwaterCompetition.com events, 15% of entry proceeds will be donated to marine conservation efforts.
RELATED ARTICLES
LATEST EQUIPMENT
Be the first to add a comment to this article.
Newsletter
Travel with us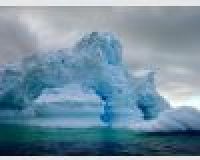 Antarctica
Plan Your Adventure >
Featured Photographer
Cathy Church
Expert Photographer
Pioneered many techniques commonly used in underwater photography today. Written hundreds of articles and several books. Teaches seminars around the US and runs an underwater photo school in Grand Cayman, Cayman Islands. Winner...