News
Adobe Lightroom 3.3 and Camera Raw 6.3 Release Candidates - New Lens Profile Utlity
By
Drew Wohl
, October 25, 2010 @ 02:28 PM (EST)
Adobe today announced the release of the release candidates of Lightroom 3.3 and Camera Raw 6.3 and a new lens profile downloader. It may look like I had a typo with the double "release," but as Adobe states "The 'release candidate' label indicates that this update is well tested but would benefit from additional community testing before it is distributed automatically to all of our customers. The final releases of Lightroom 3.3 and Camera Raw 6.3 may have additional corrections or camera support." In other words, it gives all of us a chance to throw our two cents in, which is a good thing.
New cameras supported in the Lightroom 3.3 and Camera Raw 6.3 Candidates include:
Nikon D7000

Nikon Coolpix P7000

Nikon D3100

Canon PowerShot S95

Canon PowerShot G12

Panasonic Lumix DMC-GH2

Samsung NX100

Samsung TL350 (WB2000)
There are also additional bugs that are corrected in LR 3.3
Edit in PS CS4 from LR 3.2 did not give option to render to TIFF/PSD

Process Version defaulted to PV 2003 when Lightroom's installed Develop Presets are applied on Import

All Auto-ISO values are not properly handled for the Nikon D3s

An error could be generated when sorting by "User Order" in Collections

There was an incorrect Profile Name tag for Canon 18-55 and 17-40 lens profiles

Facebook album selection only displayed up to 25 albums

Lightroom 3 could fail to launch Photoshop CS5 if Photoshop CS4 was uninstalled after the Photoshop CS5 installation

Numerous cloning or healing spots could have caused Lightroom to become unresponsive

Lightroom could have crashed when the metadata filter is selected and the grid is displaying all images in the catalog

Lightroom 3.2 could have failed to import all of the images from an iPhone 4

Some Sigma X3F raw files were rendering incorrectly

Choosing the "Make a second copy to" option on import would result in incorrect folder structure for the second copy

Resetting the crop angle by double-clicking the Angle slider removed a custom aspect ratio

A tooltip for the Japanese language version of Lightroom 3 displayed the wrong keyboard shortcut for "Flag as Pick"

Paste Settings did not apply to all images in the Develop module Filmstrip

Smart collections in Lightroom 3 did not use the same definition of "All Searchable Metadata" previously available in Lightroom 2

Text watermarks or portions of text watermarks could have failed to be applied to images on export

The Japanese version of the SmugMug publish collection dialog was a mixture of English and Japanese language text

Lightroom would not import files from the Panasonic LX5 that were shot with the iZoom Function set to above 90mm

Choosing the Limit File Size option in the export dialog could have stripped certain EXIF fields from the exported file
As to the Camera Raw 6.3, the following issues have been addressed:
Camera Raw would not correctly read files from the Panasonic LX5 that were shot with the iZoom Function set to above 90mm

The scroll bar could stop working properly with over 150 images in the filmstrip

The DNG Converter could prevent customers from setting a "Destination" folder outside of their Home directory

Some Sigma X3F raw files were rendering incorrectly

Embedding GPS information into a Sony ARW file using third party solutions utilizing Exiftool could result in a color shift

All Auto-ISO values were not properly handled for the Nikon D3s
The Adobe Lens Profile Creator is a prerelease of a utility which helps to create lens profiles. (Guess I see where they got the name from.) The profiles ( which are used to correct lens distortions in images captured from the same lens) that are created can be used in Photoshop and Lightroom.
More information on the Lightroom and Raw releases can be found here, while the Profile Utility information can be found here.

LATEST EQUIPMENT
Be the first to add a comment to this article.
Newsletter
Travel with us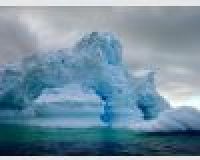 Antarctica
Plan Your Adventure >
Featured Photographer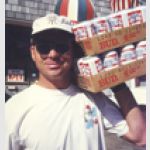 Kirk Weddle
Expert Photographer
Kirk Weddle photographs enticing imagery for editorial, advertising and corporate clients all over the world, including Coca-Cola, Toshiba, Microsoft, Geffen Records, Rolling Stone, and Maxim. Kirk shoots environmental...