News
10 Female Underwater Photographers to Follow on Instagram
By DPG Editorial Staff, March 8, 2018 @ 03:00 PM (EST)

From freediving with dozens of sharks, to crafting fantastical fashion images, or strapping on a sidemount to squeeze through an underwater cave system, female underwater photographers are some of the most bad-ass women on earth.
With March 8th marking International Women's Day, it seems like a fitting time to reflect on the amazing things female underwater photographers are doing all around the globe. We've put together a list of our favorite Instagram pages from female photogs. Some are up-and-coming, while others are long-established denizens of the deep. All are inspiring.
Let's celebrate International Women's Day by pressing the follow button on these fantastic female photographers.

Ellen Cuylaerts
Ellen's home base might be in the diving-dense island of Grand Cayman, but you wouldn't guess that by glancing at her Insta. Sure, there are some iconic shots of Stingray City and the Kittiwake, but it's the constant stream of rare subjects – sperm whales, beluga whales, oceanic whitetip sharks, and orcas – that make Ellen a must-follow.

Tanya Houppermans
You've probably seen Tanya's fantastic images of tiger sharks swimming through swarms of bait fish on Instagram and other social media platforms. But this up-and-coming shooter is constantly diversifying her portfolio with images from South Africa to Cocos and everywhere in between.

Jennifer Hayes
Jennifer Hayes might have the dream job. Working alongside David Doubilet as a photojournalist for National Geographic, this ocean advocate's collection of images are certainly drool-worthy. If you can't be sent by Nat Geo to photograph swimming elephants, toothy crocodiles, or Antarctic leopard seals, then following Jennifer on Instagram is the next best thing.

Amanda Cotton
Amanda might be best known for her images of big animals like sperm whales, orcas, and Humboldt squid. But this ocean explorer's bags are always packed and looking for the next "big" thing to shoot. If you're looking for off-the-map underwater photo opportunities, check out Amanda's Instagram.

Sarah Lee
Surf and watersports photographer Sarah Lee should be getting paid by the state of Hawaii. Seriously, a brief glance at her Instagram page will entice you to buy a ticket to the Big Island and start a new life.

Jill Heinherth
Jill Heinherth's storied career as an underwater photojournalist has taken her to the extremes of the blue world. From exploring under the ice in Greenland to seemingly endless cenote caves in Mexico and never explored flooded mines in Newfoundland, Jill's travels are legendary—and the images are often other-worldly.

Elena Kalis
Proud of your number of Instagram followers? Be prepared to be humbled by the 400,000-plus people who want to see every image taken by underwater photographer Elena Kalis. Elena's ethereal images of the underwater world blur the line between natural photography and high art.

Annie Crawley
Ocean Annie (Crawley) has inspired countless children to explore the world of diving and underwater photography. Well, you don't have to be a kid to appreciate her fantastic photos of humpback whales, whale sharks, manta rays and more. Actually, a look at her Instagram will bring out your inner child.

Becky Kagan Schott
Emmy award-winning cinematographer Becky Kagan Schott is one of the most celebrated technical diving underwater photographers. And her Instagram page is so much more than amazing tech images (although, there are plenty of those). We love the images of new gear and behind the scenes shots—even though they make us a bit jealous.

Beth Watson
A quick glance at Beth Watson's Instagram demonstrates her love for the circular fisheye lens: She has a knack for producing powerful, circular images of reefscapes and other underwater scenes. But it's perhaps her constant stream of posts showing off published work that inspires the casual shooter to keep working hard.

Bonus: Ladies of DivePhotoGuide
Not to boast, but DPG's staff includes some of the best ladies in the business. It seemed unfair to take up three spots on this stacked list with our own, but the Instagram pages of DPG's female staff are the crème of the crop. Lia Barrett's images are a testament to the underwater photography nomadic lifestyle. Joanna Lentini's page is a constant shuffle of traditional underwater photography and ocean lifestyle images. And DPG's own Instagram master, Brandi Mueller, has a personal page that is one of the most active and awesome of any underwater photographer. You can follow all of these talented ladies (and dudes, too) on the DivePhotoGuide Instagram page.

RELATED ARTICLES
LATEST EQUIPMENT
Be the first to add a comment to this article.
Newsletter
Travel with us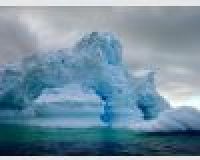 Antarctica
Plan Your Adventure >
Featured Photographer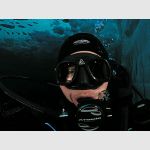 Jonas Thormar
Photographer
is a marine biologist with a focus on the living things rather than man made structures. He finds no sites too dull to dive (with a camera) and frequently take his photos when free-diving.