Resource Center
The DPG Resource Center will help you discover some of the best companies the diving and underwater imaging industries have to offer. Browse the top dive shows, underwater photo and video competitions, dive magazines, diving and underwater photo & video websites, underwater photo societies and clubs, conservation groups, underwater photo & video equipment retailers, and more. If you think we're missing a resource that would benefit the DPG community, please
contact us
and we'll be happy to consider it.
Featured Photographer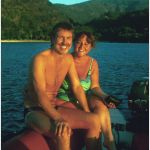 Beth and Shaun Tierney
Expert Photographer
Shaun Tierney is a native Londoner that has spent the last decade or two traveling the planet, diving and capturing images both underwater and on land. His first career was as a studio photographer, and over the years he has...