Selecting a DSLR and Underwater Housing
Inevitably there comes a point for most underwater photographers when your focus shifts from the excitement of taking pictures underwater to the finer points of your equipment and technique that create great images. From an equipment perspective, serious amateurs and professionals shoot with Digital Single Lens Reflex (DSLR) cameras. While point & shoot cameras are fully capable of creating great images, there are several advantages to shooting with a DSLR. Of course, carrying a large housed DSLR also automatically makes you the hit of the surface interval conversations - but please, don't buy one to win the popularity contest.

It is important to highlight the distinction of what defines a DSLR. First is the ability to use a wide range of high quality interchangeable lenses for specific shooting scenarios and subjects from super macro to extreme wide angle. Additionally, the viewfinder provides accurate composition through the actual lens. To compose an image, a mirror reflects the incoming light from the lens to the viewfinder. When the shutter is depressed, the mirror flips up for a split second and the light hits the sensor, capturing the image.

Beyond the native benefits above, there are several other reasons to shoot with a DSLR.

Better Sensors
DSLR's are equipped with larger and higher quality sensors than point & shoot models. This provides the potential to produce images with more detail and a wider dynamic range. Ultimately a 12 megapixel (MP) DSLR can produce a higher quality image than a 12MP point & shoot camera. Most DSLR's have "cropped sensors". What this means is that the sensors are smaller than the equivalent of a 35mm slide frame (36mm x 24mm). Cameras with full frame sensors provide yet another incremental boost in resolution due to the larger sensors. So a 12MP full frame DSLR can produce an even higher quality image than a 12MP cropped sensor DSLR. As you can see, it's not simply about megapixels.
Creative Control
With interchangeable lenses, accessories galore, and full manual control over all camera and lens functions, many of which are unavailable or less evolved in point & shoot models, a DSLR is a powerful and flexible tool with which a photographer can actualize your creative vision.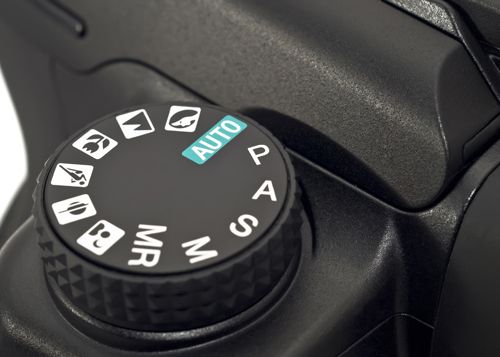 No Shutter Lag
Capture the action at the right moment, without the delay between the time your finger depresses the shutter and the time the actual image is captured; a delay which is present to varying degrees in all point & shoot cameras. Additionally there is no start-up time when you turn on a DSLR. The moment you select "on" the camera is ready to go that instant.

In no way are we positing that a DSLR is the only solution for serious photographers. There are factors to consider when making the decision, and to some people these may be reason enough to stick with a point & shoot system.

Cost
Besides the camera and housing body, you will need to invest in lenses, ports, strobe arms, sync cords, and several accessories. It also makes sense to use high quality strobes for proper lighting. Budget for two to three times the price of the camera to cover all of your needs.
Weight & Bulk
There is no avoiding the fact that your housing, ports, camera, lenses, strobes and accessories are heavy and bulky. With baggage restrictions becoming ever so limiting this is a consideration for those who wish to travel light.
Complexity
Expect to encounter a learning curve in order to understand the many interrelated physical parts, functions, and accessories. Make shooting underwater less stressful by spending as much time as possible shooting on land and learning about all of your camera's functions and general maintenance (just wait until you discover the wonderful world of sensor dust!). Additionally, shooting with a DSLR will require more post processing of your image files, and this too requires a commitment of time.


Selecting A Housing
DSLR housings are actually comprised of several basic components. The front and back panels of the housing body itself, the lens ports (flat ports for macro lenses and dome ports for wide angle lenses), and the electronic connections for external strobes. Most, but not all, housings provide access to every button, dial and function of the camera. Some models are more ergonomic than others in this regard, particularly for those with smaller hands, and this should be a factor in which housing you select.

Selecting a Camera Based on Housings

While popular Nikon & Canon DSLR's are supported by a number of housing manufacturers, other camera brands do not have much support, and finding housings, accessories and spare parts for certain cameras is rather difficult. Olympus manufacturers their own line of DSLR housings, and additionally there are some third party models available. There are limited options for Sony and Panasonic as well.

Kudos to the housing brands who navigate the ever changing digital photography world with little to no support in return from the camera manufacturers. Often the first time they have a new camera model in hand to finalize housing specs is after the camera hits the market, with no advance prototyping. This is the reason why housings hit the market months after the camera models.

When selecting an underwater housing, be sure that you are choosing a brand that has support in your market. Many of the popular housing brands are manufactured in Japan or Europe, but only some brands have distributors and service centers in the US or Canada. When you need spare parts, the last thing you want to hear is that it will take a month or more to receive them. A knowledgeable dealer with the passion for underwater photography and commitment to customer service can be your best asset in the process.
Housing Construction

Most underwater housings are produced from aluminum casts, which are very durable and rated for depths beyond recreational diving limits. A few manufacturers, like Ikelite for example, manufacture clear polycarbonate housings, which are significantly less expensive, and arguably a little less durable. Housing design is evolving. SEA&SEA has recently introduced a new line that combines both materials - an aluminum front with a polycarbonate back. German manufacturer BS Kinetics has been selling carbon fiber housings for the last several years. Several brands offer special magnifying or angled viewfinders, and we're seeing more models with built in TTL circuitry.
Strobe Connections

There are two main ways that an underwater housing can connect to your strobes.

Hard wired through bulkhead connections and sync cords
Via fiber optic sync cords that are triggered by the on-camera flash
While some housings offer both options, many have one or the other. Be sure to investigate the connection type and ensure compatibility with the strobes of your choice. Additionally, some manufacturers only provide one bulkhead versus two and this will dictate the type of sync cord to use.

Ports
When selecting a housing be sure to research all available ports, both from the manufacturer as well as third parties. Understand what your options are for fisheye, wide zoom and macro lenses. Not all manufacturers support all the lenses you may want to use. You'll need a large dome port for ultra wide angle lenses, and most likely will need extension rings that sit between the housing and port for many wide zooms. Dome ports come in glass and acrylic models; glass being the better quality, and more expensive option.
There are several ways that the port can be mounted on the housing body, the most common being bayonet mounts and screw on ports. For bayonet mounted ports, some manufacturers offer port locks that secure the port in place for added protection.

Buoyancy

Housings have different levels of buoyancy dependent on the port being used (for example, large dome ports have a lot of air inside, providing more buoyancy that flat ports). Most DSLR housings are close to neutrally buoyant underwater, but once you add strobes to the rig, it is common for your housing to become negatively buoyant. A solution to this is purchasing buoyancy arms to offset the negative buoyancy.

Leak Alarm
Some underwater housings have an audio and/or visual leak alarm sitting inside the housing. Usually if your housing is going to leak it will do so as soon as you begin descending. When using a housing with one of these alarms, descend slowly, keep an eye / ear on the leak alarm and ascend immediately upon the alarm going off. Periodically replace the battery on the alarm. Hopefully it will never go off, but it is there to prevent a catastrophic flood by detecting the initial "leak".

More importantly, remember that all that stands between the ocean and thousands of dollars of electronics are several thin silicone o-rings. Maintenance of the main user accessible o-ring is paramount to preventing floods and ruining a dive trip. 99% of floods are caused by "user error". Keep your o-rings clean and lightly greased - don't over grease them! Visually inspect your o-rings and their seats for hair, dust, sand or other material each time you open or close your housing or ports.

Housing Brand & Models

You can browse and search our comprehensive database of DSLR cameras, housings, strobes and accessories in our Underwater Photography Equipment Guide.
Be the first to add a comment to this page.
Newsletter
Travel with us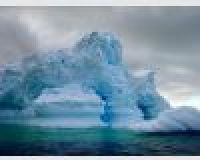 Antarctica
Plan Your Adventure >