Terms of Service
These terms apply to your use of the www.divephotoguide.com website, and its applications and interfaces for social media and mobile devices (collectively, the "Site"). By accessing, browsing, crawling, or in any way using the Site, you agree to these terms, our privacy policy, and all other guidelines or policies referenced herein. Please read the Terms of Service carefully. Your use of the Site constitutes your acceptance of the Terms of Service. Do not use the Site if you are unwilling or unable to be bound by the Terms of Service.
1. ACCEPTANCE OF TERMS
DivePhotoGuide.com (DPG) provides its service to you, subject to the following Terms of Service ("TOS"), which may be updated by us from time to time without notice to you. You can review the most current version of the TOS at any time at: www.divephotoguide.com/terms. Your use of the website constitutes your agreement to all such terms, conditions, policies and notices (the "Agreement").
2. DESCRIPTION OF SERVICE
DPG provides users with access to a collection of content, features, communication tools, galleries and directories (the "Service"). Access to certain DPG content is solely through registration. Unless explicitly stated otherwise, any new features that augment or enhance the current Service, shall be subject to the TOS. You understand and agree that the Service is provided "AS-IS" and that DPG assumes no responsibility for the accuracy of information provided, or the ramifications of any potentially inaccurate information. You are responsible for obtaining access to the Service by joining through DPG's registration page and understand that you shall be responsible for obtaining and maintaining all internet, computer hardware and other equipment needed for access to and use of DPG and all charges related thereto.
3. MODIFICATIONS TO SERVICE
DPG reserves the right at any time and from time to time to modify or discontinue, temporarily or permanently, the Service (or any part thereof) with or without notice. You agree that DPG shall not be liable to you or to any third party for any modification, suspension or discontinuance of the Service. DPG may change, add or remove any part of this Agreement, or any other terms associated with the use of the site, at any time, by posting a notice of such changes to the Terms of Service page of the Web site. Any changes shall become part of the Agreement and shall apply as soon as such a notice is posted. Your continued use of the Site after any posted modification to the Terms of Service indicates your acceptance of the modification.
4. USER CONDUCT
As a condition of use, you promise not to use the Services for any purpose that is unlawful or prohibited by these Terms of Use, or any other purpose not reasonably intended by DPG.
By way of example, and not as a limitation, you agree not to use the Services:
to abuse, harass, threaten, impersonate or intimidate other DivePhotoGuide.com users;
to post or transmit, or cause to be posted or transmitted, any content that is infringing, libelous, defamatory, obscene, pornographic, abusive, offensive or otherwise violates any law or right of any third party;
for any illegal or unauthorized purpose. If you are an international user, you agree to comply with all local laws regarding online conduct and acceptable content;
to post or transmit, or cause to be posted or transmitted, any communication or solicitation designed or intended to obtain password, account, or private information from any user;
to violate any laws in your jurisdiction (including but not limited to copyright laws);
to submit stories or comments linking to affiliate programs, multi-level marketing schemes, sites/blogs repurposing existing stories (source hops), or off-topic content;
with the exception of accessing our RSS feeds and widgets, you will not use any robot, spider, scraper or other automated means to access the Site for any purpose without our express written permission. Additionally, you agree that you will not: (i) take any action that imposes, or may impose in our sole discretion an unreasonable or disproportionately large load on our infrastructure; (ii) interfere or attempt to interfere with the proper working of the Site or any activities conducted on the Site; or (iii) bypass any measures we may use to prevent or restrict access to the Site;
to advertise to, or solicit, any user to buy or sell any products or services. It is also a violation of these rules to use any information obtained from the Services in order to contact, advertise to, solicit, or sell to any user without their prior explicit consent;
attempt to impersonate another user or person;
sell or otherwise transfer your profile.
DPG may remove any content and accounts at any time for any reason (including, but not limited to, upon receipt of claims or allegations from third parties or authorities relating to such content), or for no reason at all. To report Terms of Service abuse, please email: contact@divephotoguide.com
You are solely responsible for your interactions with other users of the Site. DPG reserves the right, but has no obligation, to monitor disputes between you and other users.
5. CONTENT SUBMITTED OR MADE AVAILABLE FOR INCLUSION ON THE SERVICE
General
By uploading, submitting content for display or inclusion on DPG, including but not limited to comments, articles, news or product reviews, you represent and warrant that you are the author of the content and own all rights in the content. With the exception of photos, for which a limited license is outlined below, for all content submitted, you grant DPG the irrevocable right to use the content for any purpose, including but not limited to the right to reformat it, edit it, publish it, associate it with your account name, incorporate it into other works, create derivative works from it, distribute it, and promote it.
Photos
a. Limited Photo License: By uploading images to DPG galleries you grant DPG a non-exclusive, royalty-free, limited license to display and reproduce posted images on DivePhotoGuide.com, and on any websites that where we distribute content through RSS feeds, widgets and applications. DPG may from time to time print screen shots of our galleries for the purposes of promoting the photo galleries at events. This license shall extend until such time as you remove photos at which point it will automatically expire; you have the right to remove any images at any time.
b. Use of Other Member's Photos: As a visitor of DPG you are permitted to view, bookmark and comment on photos. At no point may you download, save, copy or in any way distribute the photos contained in the DPG galleries. All photos contained in the gallery are copyrighted by their legal owner, should you wish to use a photo for any purpose not explicitly listed above you must seek direct written permission from its owner.
6. COPYRIGHT COMPLAINTS
DivePhotoGuide.com respects the intellectual property of others. It is DPG's policy to respond expeditiously to claims of copyright and other intellectual property infringement. DPG will promptly process and investigate notices of alleged infringement and will take appropriate actions under the Digital Millennium Copyright Act ("DMCA") and other applicable intellectual property laws. Upon receipt of notices complying or substantially complying with the DMCA, DPG may act expeditiously to remove or disable access to any material claimed to be infringing or claimed to be the subject of infringing activity and may act expeditiously to remove or disable access to any reference or link to material or activity that is claimed to be infringing. DPG will terminate access for subscribers and account holders who are repeat infringers.
Notifying DPG of Copyright Infringement: To provide DPG notice of an infringement, you must provide a written communication to us that sets forth the information specified by the DMCA. Please note that we may post your notification, with personally identifiable information redacted, to a clearinghouse. Please also note that you may be liable for damages (including costs and attorneys' fees) if you materially misrepresent that an activity is infringing your copyright.
7. REGISTRATION AND ACCOUNT CREATION
As part of the registration and account creation process required to obtain access to DPG's Service, you will be assigned a member ID and you will select a password. You will provide DPG with certain registration information, all of which must be accurate and updated. You will be solely responsible for maintaining the confidentiality of your password. You are solely responsible for all usage or activity on your DPG account and you are the only person authorized to use your member ID and password.
8. NON-TRANSFERABILITY OF MEMBERSHIP
Your right to use this site is personal to you and you may not sub-license, transfer, sell or assign this agreement to any third party without our approval. Any attempt to do so will be void and may result in the cancellation of your account.
9. CORRESPONDENCE WITH THIRD PARTIES
Your correspondence or business dealings with dive operators, photo contests or other activities found on or through the Service, including payment and delivery of related goods or services, and any other terms, conditions, warranties or representations associated with such dealings, are solely between you and such third party. You agree that DPG shall not be responsible or liable for any loss or damage of any sort incurred as the result of any such dealings.
10. LINKS
DPG may provide, or third parties may provide, links to other World Wide Web sites or resources. Because DPG has no control over such sites and resources, you acknowledge and agree that DPG is not responsible for the availability of such external sites or resources, and does not endorse and is not responsible or liable for any content, accuracy, quality, advertising, products, or other materials on or available from such sites or resources. You further acknowledge and agree that DPG shall not be responsible or liable, directly or indirectly, for any damage or loss caused or alleged to be caused by or in connection with use of or reliance on any such content, goods or services available on or through any such site or resource.
11. DISCLAIMER OF WARRANTIES
You expressly understand and agree that:
a. Your use of the service is at your sole risk. The service is provided on an "as is" and "as available" basis. DPG expressly disclaims all warranties of any kind, whether express or implied, including, but not limited to the implied warranties of merchantability, fitness for a particular purpose and non-infringement.
b. DPG makes no warranty that
(i) the service will meet your requirements,
(ii) the service will be uninterrupted, timely, secure, or error-free,
(iii) the results that may be obtained from the use of the service will be accurate or reliable,
(iv) the quality of any products, services, information, or other material purchased or obtained by you through the service will meet your expectations,
(v) any errors in the software will be corrected, (vi) or that this web site, its content, and the servers on which the web site and content are available are free of viruses or other harmful components.
c. Any material downloaded or otherwise obtained through the use of the service is done at your own discretion and risk and that you will be solely responsible for any damage to your computer system or loss of data that results from the download of any such material.
d. No advice or information, whether oral or written, obtained by you from DPG or through or from the service shall create any warranty not expressly stated in the TOS.
e. This web site may contain various combinations of text, images, audiovisual productions, opinions, statements, facts, articles, market data, or other information created by DPG or by third-parties. Due to the number of sources from which content in this site is obtained, and the inherent hazards of electronic distribution, there may be delays, omissions or inaccuracies in such content. Accordingly, such content is for your reference only and should not be relied upon by you for any purpose.
f. Information created by third parties that you may access on the site or through links is not adopted or endorsed by DPG and remains the responsibility of such third parties.
12. LIMITATION OF LIABILITY
You expressly understand and agree that DPG shall not be liable for any direct, indirect, incidental, special, consequential or exemplary damages, including but not limited to, damages for loss of profits, goodwill, use, data or other intangible losses (even if DPG has been advised of the possibility of such damages), resulting from: (i) the use or the inability to use the service; (ii) the cost of procurement of substitute goods and services resulting from any goods, data, information or services purchased or obtained or messages received or transactions entered into through or from the service; (iii) unauthorized access to or alteration of your transmissions or data; (iv) statements or conduct of any third party on the service; or (v) any other matter relating to the service.
13. EXCLUSIONS AND LIMITATIONS
Some jurisdictions do not allow the exclusion of certain warranties or the limitation or exclusion of liability for incidental or consequential damages. Accordingly, some of the above limitations of Sections 6 and 7 may not apply to you.
14. TRADEMARK INFORMATION
All materials on this site ("Online Materials"), including, without limitation, names, logos, trademarks, service marks, images, articles, columns, graphics, photographs, illustrations, artwork, audio clips, video clips, software, and other elements making up the Service are protected by copyrights and other intellectual property rights owned and controlled by DPG or by other parties that have licensed their material to DPG. Except as specifically provided herein, no Online Materials may be copied, reproduced, republished, downloaded, posted, transmitted, or distributed in any way, or otherwise used for any purpose, without the prior written permission of their respective owners. You may not add, delete, distort, or otherwise modify the content on this site. Any unauthorized attempt to modify any Online Material, to defeat security features, or to utilize this site for other than its intended purposes is prohibited. The DivePhotoGuide.com logos and product and service names are trademarks of DivePhotoGuide.com. All other trademarks appearing on the Site are trademarks of their respective owners and our reference to them does not imply or indicate any approval or endorsement by their owners unless such approval or endorsement is expressly made. It is understood that DPG is a news and information site and service and that references to other names and trademarks are necessary in the course of providing news and commentary about the subjects that this site covers. DPG will enforce its intellectual property rights to the fullest extent of the law. If you suspect that DPG's content or trademarks are being misused please contact contact@divephotoguide.com as soon as possible.
15. NON-WAIVER
The failure of DPG to exercise or enforce any right or provision of the TOS shall not constitute a waiver of such right or provision. If any provision of the TOS is found by a court of competent jurisdiction to be invalid, the parties nevertheless agree that the court should endeavor to give effect to the parties' intentions as reflected in the provision, and the other provisions of the TOS remain in full force and effect. You agree that regardless of any statute or law to the contrary, any claim or cause of action arising out of or related to use of the Service or the TOS must be filed within one (1) year after such claim or cause of action arose or be forever barred.
16. HEADINGS FOR CONVENIENCE ONLY
The section titles in the TOS are for convenience only and have no legal or contractual effect.
17. VIOLATIONS
Please report any violations of the TOS to contact@divephotoguide.com.
18. INDEMNIFICATION
You will indemnify and hold harmless DPG, its parents, subsidiaries, affiliates, customers, vendors, officers and employees from any liability, damage or cost (including reasonable attorneys. fees and cost) from (i) any claim or demand made by any third party due to or arising out of your access to the Site, use of the Services, violation of the Terms of Use by you, or the infringement by you, or any third party using your account, of any intellectual property or other right of any person or entity.
19. LETTERS OR OTHER SUCH COMMENTS OR MATERIALS
Any comments, materials, or letters sent by you to DPG regarding the site, including without limitation, questions, comments, suggestions, criticisms or the like ("Received Materials") shall be deemed to be non-confidential and free of any claims of proprietary or personal rights unless you explicitly state in the correspondence that the letter is "not for publication" and contains "private and proprietary" information that may not be distributed. DPG shall have no obligation of any kind with respect to such Received Materials and DPG will be free to reproduce, use, disclose, exhibit, display, transform, edit, abridge, create derivative works from and/or distribute the Received Materials without limitation or restriction.
20. PRIVACY
You can read DPG's privacy statement at www.divephotoguide.com/privacy, which is hereby incorporated by reference.
21. RESTRICTIONS ON USE
You may not use DPG or its content for any illegal purpose or in any manner inconsistent with these TOS. You agree to use DPG solely for your own noncommercial use and benefit and not for resale or other transfer or disposition to any other person or entity.
22. SEVERABILITY
If any provision of this Agreement is found invalid or unenforceable, the provision will be enforced to the maximum extent permissible and the other provisions of this Agreement will remain in force.
23. ENTIRE AGREEMENT
This Agreement and any other additions to the TOS constitute the entire agreement between you and DPG and govern your use of the Service.
24. ASSIGNMENT
The TOS are not assignable, transferable or sublicensable by you except with DPG's prior written consent, but may be assigned or transferred by DPG without restriction. Any assignment attempted to be made in violation of the Terms of Service shall be void.
25. REFUSAL OR DISCONTINUANCE OF SERVICE
DPG reserves the right to refuse or discontinue service to any user for non-compliance with these TOS.
26. CHOICE OF LAW AND FORUM
This Agreement will be governed by the laws of the State of New York. Any dispute arising from the terms of this agreement or breach of this agreement will be governed by the laws of the State of New York and you agree to personal jurisdiction by the state and federal courts sitting in New York, NY. The parties hereby expressly waive trial by jury in any action, proceeding or counterclaim brought by either of the parties against the other on any matters whatsoever arising out of or in any way connected with these TOS and agree to submit to binding arbitration.
Newsletter
Travel with us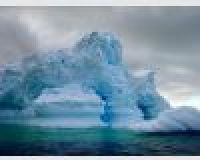 Antarctica
Plan Your Adventure >