Selecting Your First Underwater Camera
Selecting an underwater camera is not a simple task. There is no one best or right underwater camera to buy, but rather the best or right camera for your specific needs and budget. Fortunately, with the growth of underwater photography, manufactures have been forced to cater to a wide range of desires and demands, resulting in an underwater camera option for every level of photographer.
To be clear, other than several discontinued film models, there are no actual underwater cameras. To shoot underwater photography you will need a digital camera and a waterproof housing designed specifically for that camera. Sometimes the camera and housing are sold together, but more often they are not, or the housing manufacturer is a third party to the camera brand. That being said, recently manufacturers have begun to produce
waterproof digital cameras
, but the current depth rating is limited to 30 feet, and often even less.
For this underwater camera guide we will use the term "underwater camera" to describe any combination of camera and housing that can be used underwater. The best way to use the guide is to learn about the criteria required in your decision making process, browse or search our Underwater Photography Equipment Guide, and then contact an underwater photography retailer to discuss current models and options.

The best advice is to select the camera based on available underwater housings and accessory options. If you already own and shoot with a camera on land and are comfortable and happy with it, whether point & shoot or DSLR, housings may be available for your camera. Check our Underwater Photography Equipment Guide to see what options exist. However, you may still choose to start with a different camera based on the criteria and recommendations in this guide.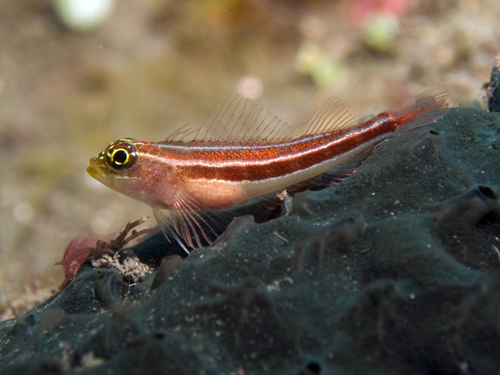 This is an image from one of my first dives with a camera. I will always be partial to my first camera, an Olympus 5060 in an Olympus housing
Compact Camera or DSLR?
If you are beginner with photography in general and need to purchase a new a camera, chances are, you will start with a point and shoot camera (also referred to as a compact camera) because of their ease of use, price and versatility. There are different levels of point and shoot cameras, ranging from the bare basics to fully featured options.
While there is no question that the image quality produced by DSLR's is on average better than that of a compact camera, it is NOT about the equipment, it is all about the photographer. Equipment alone will not help you produce better images. Never forget that.
DSLR's offer higher quality interchangeable lenses, no shutter lag, and generally better sensors, but also come with significantly higher costs, weight, bulk and complexity.

There are three main factors that go into choosing a camera
Features
Budget
Size and weight 

Finding the right combination of these three factors depends on your personal preferences and photographic intentions. The first step is determining what features are most important to you. It may be that you have strict size, or more often, budget requirements that will limit which features you can have in your camera. In any case, if you have not done so yet, we highly recommend reading The Basic Principles of Underwater Photography article first to get more familiar with what underwater photography entails and the challenges you will need to overcome.

Underwater Camera Features
The first, and perhaps hardest, step of buying an underwater camera is deciding what you want to achieve from your photography. The more you want from your images, the more options you will need from your camera. This step is tough because it requires looking ahead a year or so.

Manufactures are constantly trying to cram the most features into the smallest camera at the best price, but usually there is a compromise. Prioritizing the features that matter most to you is the best first step in selecting a camera. This list is a good place to start your triage of camera capabilities, and is more geared towards compact cameras.

Housing Availability
Even if there are housings available for a particular camera model, you will want to investigate what features your housing has. Are all the camera controls accessible? What types of connections are available for external strobes? Are external add-on lenses available to allow you to shoot wider angle or closer macro? These are all important items to investigate. Some point and shoot models only have one housing available while the more advanced point and shoots and DSLR's usually have multiple housing options.


Three Different Housings For the Canon G10
Manual Controls
This is the single most important decision you will make when selecting an underwater camera. While you can shoot photography on land in automatic mode without an issue, ideally you will need more control over your images underwater. This is for two main reasons:
Reason 1:
Simply put - automatic mode does not work as well underwater as it does on land. Relying on the camera to help achieve good exposure and color is just nowhere as effective underwater because your camera was not designed to deal with light in water. For more information on the basic principles of light underwater and why using manual controls is so important in underwater photography, please refer to the Basic Principles of Underwater Photography
Reason 2:
Underwater photographers are different. Most underwater photographers (which we define as anyone who takes an image underwater) want more than just snap shots that prove they were diving - they want images they can be proud of.

"I was on a dive trip with a woman who borrowed a basic point and shoot camera for the trip. She said she just wanted to show her mother what she saw, and did not want to be 'distracted' with a camera on her dives. She started in full automatic mode, but became increasingly dissatisfied. By day five we were going over manual controls. By day 11, she was capturing much better images and was hooked on photography, asking what camera of her own she should buy."

The point is, even if you think you want to shoot only in auto mode, there is something about being underwater that might quickly change this.

That said, shooting auto is better than nothing. I am sure many underwater photographers have a lifetime of fun on auto mode. Just make sure you understand its limitations before purchasing a camera that does not offer manual controls. If you do go fully automatic, chances are that many other features won't interest you, so prioritizing by size or price might be your best bet.
Manual White Balance
Manual white balance becomes important if you are planning on shooting without strobes and only using ambient light. Because of the properties of water, images using only natural light will appear blue. Manual white balance is an effective way of removing this color cast. If you plan on purchasing strobes, this is not as important. Again, refer to the
Basic Principles of Underwater Photography
to see if manual white balancing is something important to you.
I used the white balance feature on my Olympus 5060 to bring back some color in this image that used no flash
Lens Options
If you're planning on shooting with a point and shoot camera, your selection of housing will in part be based on its ability to accept external "wet lenses". These wet lenses are supplemental optics that are placed over or in front of the port to enable wider angle or closer macro shooting. If you're interested in wide angle shooting, ideally we recommend selecting a housing / camera that can fit one of the third party fisheye wet lenses. These lenses allow you to get as close as possible to the subject, which will result in more colorful and more detailed images.
If you're shooting with a DSLR, each brand has high quality lenses available, and the lens choice will not dictate the camera decision. You will, however, need to ensure that you use the appropriate ports for each lens.
Shutter Lag
Compact cameras have a distinct delay between the moment you depress the shutter button and when the actual image is captured. This shutter lag varies by model. Shutter lag can be frustrating when shooting moving objects like fish and other wildlife as the subject may have moved from the time you pressed the shutter to the when the image is captured. Try to select a model with the least possible shutter lag. The higher end compact cameras have significantly improved and have a very small amount of shutter lag.
RAW Files
Different cameras produce different types of image files. If you don't plan on doing a lot of editing of your photos in Photoshop or another editing program then shooting images in JPEG is fine. If you do plan on editing your images then consider selecting a camera that produces RAW files, which are uncompressed files that preserve the most data possible, which is a valuable attribute when editing your images.
This image was shot with my first camera, an Olympus 5060 and a Sealife 960d strobe, on my first ever photo trip. Part of the reason I chose the Olympus 5060 is because it had the ability to shoot RAW.
Megapixels
Don't fall for the megapixels hype. Doubling the megapixels does not double the resolution, it increases resolution only by approximately 40%. So going from 8 MP to 10 MP only increases resolution by 8%. Other aspects of a camera, mainly the sensor size, are a better indicator of quality of the images it produces (This is why a 10 megapixel DSLR produces superior image quality than a 10 megapixel point and shoot camera. The DSLR has a larger sensor and each individual pixel is larger, records more information, and therefore the image quality is better).

2009 marks a trend in brands actually lowering the megapixel count in some models. For example, Canon released the G11, its flagship point and shoot camera, with less megapixels than the G10, but with a better sensor and therefore improved image quality. Unless achieving very large, gallery quality prints is your primary objective, don't worry too much about megapixels at this point.

Video
The video revolution is upon us. We are no longer limited to stills. Most point and shoot cameras have a video mode that lets you shoot short movies, and now DSLR's also offer video capabilities. The decision now is what video quality you desire - standard or low quality HD on point and shoots, or HD on a DSLR. Remember that movies are large files and that a still camera is not the ideal option if your main objective is to shoot video. That being said, some of the new DSLR's with HD video capabilities boast cinematic quality.

Size
For some people, size matters most. Already burdened with large bags of dive equipment and clothes, for some it's just too much to add a large underwater camera rig. Luckily there are cameras that fit in any normal pocket, and the plastic housings are light and small enough to stick in an already stuffed carry-on. These cameras usually have limited features, but are continually evolving.

If you decide to travel with accessories like strobes and add-on lenses then the size of the camera almost becomes negligible, and should not be a major factor.

Something To Keep an Eye On...
Recently, waterproof digital cameras have gained in popularity among consumers, leading to a sudden increase in options. Waterproof
cameras, sometimes referred to as amphibious cameras, are designed so that they don't require a housing to be used underwater. The major issue with these waterproof cameras is that they can only be brought down to relatively shallow depths. The best cameras are only waterproof to depths of 10m/33 feet.

Despite eliminating the need for expensive and bulky housings, the current selection of waterproof cameras are not practical primary dive cameras on anything but the shallowest dives. They are, however, great cameras to bring a long to the beach, take on the dive boat or use snorkeling. It will be interesting to see what the future holds for waterproof cameras. Will we soon see waterproof cameras rating to recreational diving limits? We think so – over the next few years. And this will change the market drastically. 

Underwater Photography Equipment Costs
Obviously underwater photography can be equipment intensive. A large part of choosing your first camera may come down to budget.
Unfortunately, even if we want the best of the best, it does not always mean we can all afford it. Underwater photography is not a cheap hobby. Housings, strobes, ports, focus lights, strobe arms and other accessories and gadgets can be added on to make your already expensive camera even pricier. There are two main things to consider when it comes to budget:

Budget, and Then Add 50%
The first thing to consider is spending slightly more than you may have originally budgeted for, particularly if you think that

there is a chance you will want to upgrade in the not-too-distant future. If you buy a smaller, simpler camera first, only to decide in six months that you want the features of a more complex and expensive camera, then you will have ended up spending more money in the process. This is a common problem. It is not necessarily more difficult to use a camera with more features, so you can always grow into your camera.
Don't Forget the Strobe(s)
We strongly recommend considering at least one strobe in your budget. The addition of a strobe (or strobes) will increase the quality of your images more so than upgrading to a "better camera." Ideally get a mid-range strobe that you will be able to transfer over to your inevitable camera and housing upgrade down the road. 
 To reiterate, we can't stress the importance of strobes enough.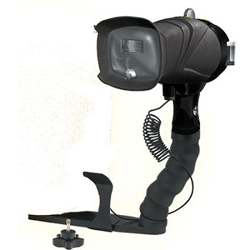 Accessorize
While accessories often seem like optional add-ons, in underwater photography many of the accessories will make shooting more convenient and/or productive. Wet lenses, camera trays, strobe arms, focus lights, and carrying cases are just but a few of the accessories that will help you in your underwater photography quest.
Plan For Murphy's Law
Underwater photography and Murphy's Law are long time bedfellows. Plan to buy extra batteries, some spare parts and minor tools. Sometimes having a little "McGyver mentality" goes a long way and can save you in a pinch. Cable ties, surgical tubing, duct tape and other do-it-yourself patch-up materials have so many miscellaneous uses and can be invaluable when Murphy's Law strikes.

Definitely bring extra memory cards, and another really good idea is to also bring a card reader and a laptop or hard drive. The last thing you want is to lose or damage a memory card with all of your images on it. Live by the mantra of backup, backup, backup and you can never go wrong.

As you can see, when buying a camera for underwater photography, it is usually just the tip of the iceberg of equipment you'll need. But that's all part of the fun!
Sep 1, 2012 12:47 AM
DSM Lombok
wrote:
In my opinion , for people who want to take some very nice pictures in easy way following "cleaning", etc... My advice is clearly :
- CANON S100 or S95
- PANASONIC TZ18
- SONY WX1

All those models give a beautiful picture in all condition, as macro to wide angle. An external flash could be good to add. Jun 21, 2013 4:54 AM
Andy Parkee
wrote:
Hi

Re:your recommendation of Canon S100 or S95, I've read on various sites that battery life is poor compared to comparable cameras. Did you have any experience with this? it's the one thing putting me off this model. Thanks, Andy
Newsletter
Travel with us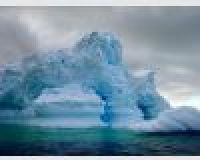 Antarctica
Plan Your Adventure >