Privacy Policy
At DivePhotoGuide.com, we respect the privacy of the users of our web site and services and are committed to protecting it. We have created this policy to demonstrate our commitment to you and to help you understand it.
Information Collection and Use
We collect aggregate information on what pages consumers access or visit, user-specific information on what pages consumers access or visit, information volunteered by the consumer, such as survey information and/or site registrations. The information we collect is used to improve the content of our web page, used to customize the content and/or layout of our page for each individual visitor, used to notify consumers about updates to our web site.
We may collect personal information, including email addresses, when individuals register to use the DivePhotoGuide.com web site and services, post a link to our web site or submit comments. We may also, at times, collect our users' IP addresses and information regarding our users' use of our web site and services. We may use such IP addresses to help diagnose problems with our servers, track movement within our web site and, if necessary, deny service in accordance with our Terms of Service. We may also collect information related to the referring URL, access times and browser type.
Your information will never be shared, other than in aggregate and anonymous form, with any third parties unless required by law. We have appropriate security measures in place to protect against the loss, misuse or alteration of information that we have collected from you at our site.
With respect to cookies
In order to offer and provide optimized and personalized services, we use cookies to store visitors preferences, record session information, such as what pages users access or visit, alert visitors to new areas that we think might be of interest to them when they return to our site, record past activity at a site in order to provide better service when visitors return to our site , ensure that visitors are not repeatedly sent the same banner ads, customize web page content based on visitors' browser type or other information that the visitor sends.
With respect to Ad Servers
To try and bring you advertisements that are of interest to you, we have relationships with other companies that provide technologies to deliver ads on our web pages. As a result of your visit to our site, ad server companies may collect information such as your domain type, your IP address and clickstream information.
Changes to Privacy Policy
From time to time, we may use customer information for new, unanticipated uses not previously disclosed in our privacy notice. If our information practices change at some time in the future we will post the policy changes to our web site to notify you of these changes and provide you with the ability to opt out of these new uses. If you are concerned about how your information is used, you should check back at our web site periodically.
Miscellaneous
Consumers who wish to opt-out of receiving communications from us, please send us an email at the address below.
Upon request we provide site visitors with access to a description of information that we maintain about them. Consumers can access this information by e-mail us at the address below.
This web site is owned and operated by Dive Photo Holdings, LLC. We can be reached via e-mail at contact@divephotoguide.com, or you can reach us by telephone at (+1) (847) 951-0623.
Newsletter
Travel with us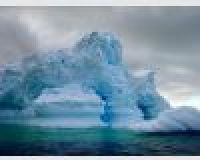 Antarctica
Plan Your Adventure >