About Us
DivePhotoGuide.com is a comprehensive underwater photography and videography resource and award-winning website for photographers and videographers of all levels. Features include underwater photography technique guides, travel and destination guides, photo galleries, equipment guides, daily news, product reviews, event calendars, competitions, and a community of over 50,000 underwater photographers and videographers from around the globe. Several times each year we also host DPG underwater photography expeditions.
Whether you use a point-and-shoot or a DSLR, shoot stills or video, use one strobe or two, are a wide-angle junkie or a macro fanatic, DPG will provide you with the content, features and community that will help make your time out of the water a little more interesting, keep you informed about the world of underwater photography, and help improve your skills.
It's free to join the DPG community, and we look forward to having you participate. Take a moment to set up a profile and share your images and leave feedback for others.
Team DPG
Joseph Tepper | Publisher and Editor-in-Chief
Joe is an award-winning photojournalist specializing in underwater, nature, and travel imagery. He began working in the underwater photography industry at age 20. With degrees in journalism and anthropology from New York University, he is most interested in documenting the interaction between humans and the ocean.
His stories and images have been featured in numerous publications, including Scuba Diving, Sport Diver, and Scuba Diver Ocean Planet. When not underwater, you can probably find him in the kitchen. joetepper.com
Ian Bongso-Seldrup | Managing Editor and Chief Operations Officer
After six years as a senior editor for a Singapore-based scientific book publisher, Ian became a freelance writer and editor in 2007. Since then, he has worked as an editor and writer for various clients around the world.
In 2014, he joined DPG as Managing Editor, and a year later, took on the additional role of Chief Operating Officer. Ian handles production schedules, commissions and manages contributors, edits and proofreads copy, posts photo and dive news, sends out weekly E-newsletters, and works with advertisers.
Daniel Norwood | Editor
Dan is an entrepreneur from the UK who for the past decade has been successfully managing his construction company in London whilst also traveling extensively and working as a freelance underwater photographer. He has been a regular contributor to popular scuba diving magazines and websites, and is known for his love of big animal photography, especially sharks.
Together with his partner, biologist Elena Salim Haubold, he runs a shark conservation project based in the Caribbean called Shark Business. Their goal is to set up a shark diving operation that provides exciting encounters with sharks in their natural environment, in a responsible and sustainable way. danielnorwoodphotography.com
Lia Barrett | Photo Editor
Lia studied photography at New York City's Parsons School of Design and has dabbled in various photographic disciplines since graduating in 2007. Her most recent assignments have highlighted the skills and stories surrounding freedivers. One of her dearest projects is the result of over 100 hours spent in a homemade submarine off of Honduras, documenting rarely seen and little-known creatures.
When she's not juggling her roles as DPG Photo Editor, freelance photographer, and Creative Director of Prawno Apparel, Lia can usually be found dragging too much luggage through airports or attempting not to flood her housing. liabarrettphotography.com
Alex Lindbloom | Field Editor
Alex is an award-winning underwater photographer and videographer originally from Boise, Idaho and Seattle in the USA. His work has been featured on the Discovery Channel, in various dive magazines, on display in the United Nations building in New York City, and even on a 100-foot monitor in one of Jakarta's skyscrapers.
After leaving the States in 2010 to pursue film and photography in Asia, Alex quickly fell in love with the never-ending diversity of Indonesia, where he has lived and worked since 2013. alexlindbloom.com
Francesca Diaco | Field Editor
Francesca is a professional underwater photographer based in Roatán, Honduras, and the owner/operator of Roatán Underwater Photography, which specializes in personalized underwater photography training for all levels, including one-on-one mentoring, group classes, weeklong workshops and online training.
She also runs Fisheye Expeditions, which offers underwater photography expeditions to some of the world's best diving destinations as well as customized gear advice and sales. Shooting professionally since 2006, Francesca publishes in a number of international magazines, websites and blogs. francescadiaco.com
Brandi Mueller | Field Editor
Brandi is obsessive about traveling, diving and all things photography. She spends most of her time as a freelance photographer, writer, scuba instructor or boat captain (and sometimes all of those at once). Her published work includes a book, The Airplane Graveyard: The Forgotten WWII Warbirds of Kwajalein Atoll; numerous articles in international magazines; and many articles and images online.
Brandi hosts underwater photography workshops and group dive travel, is an Ikelite Ambassador, a Kraken Sports Pro, and a member of the Ocean Artists Society. Her aim is to show how amazing and important the underwater world is, in hopes of inspiring conservation and preservation. brandiunderwater.com
Diego Garcia | Field Editor
At the age of 24, Diego was handed an underwater camera and whisked away on a 10-episode travel show across Southeast Asia. Now with 15 years experience, his work topside as a producer and as an underwater cameraman has appeared on Discovery Channel (e.g., Shark Week), National Geographic, Crime & Investigation (AETN), Channel News Asia, and more.
Diego has filmed in more than 25 countries, from whale sharks in Mozambique, to ancient rituals in Indonesia, to prisons in Mongolia. His first love is the ocean, specializing in underwater work as a PADI Divemaster and DCBC cameraman. He recently launched DocumentaryTrips.com, a video workshop experience currently offered in Bali, Costa Rica and Sri Lanka.
Joanna Lentini | Field Editor
Joanna is an award-winning underwater and wildlife photographer, writer, and conservationist based in the New York City area. She holds a degree in Entrepreneurial Studies from Rider University and studied at the New York Institute of Photography. She is a PADI Master Scuba Diver and a member of the Ocean Artists Society.
Having lived in four countries across three continents, she has now visited close to 50 countries and logged hundreds of dives in diverse environments around the world, from the Arctic Ocean to the Coral Triangle. Through her imagery and writing she hopes to inspire others to get out and explore the last wild places on our blue planet. deepfocusimages.com
Matt Weiss | Advisor
Matt began working at DPG in 2009 and purchased the company the following year. He was the publisher and editor-in-chief until 2020, when he sold the company to longtime colleague Joseph Tepper. Matt co-founded Scuba Diver Through The Lens, the world's first international underwater photography print magazine, and also helped found the New York Underwater Photographic Society.
He currently works as a product lead at Google.
Jason and Wendy Heller | Advisors
Jason founded DPG in 2005 and was the publisher until 2010 when the company was purchased by Matt Weiss, who was the editor-in-chief at the time. Jason was pivotal in establishing DPG as a leader in underwater photography media and travel early on. Together, Jason and Matt secured DPG's role as a staple in the global underwater photography community and scuba-diving industry.
Jason is an accomplished digital marketing agency entrepreneur, consultant, public speaker, author, and also a commercial photographer. Jason currently works with the team as an advisor to help ensure that both the underwater photography community and the dive industry are being served in order to grow the business.
Wendy is a founding member of the DPG team. She was a key part of the client relationship management efforts that helped DPG earn a client service centric reputation. She also helped manage select DPG related events and international competitions. Wendy is also a co-founder of the New York Underwater Photographic Society.
Newsletter
Travel with us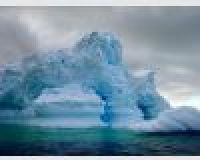 Antarctica
Plan Your Adventure >