October 2013 Photo Contest
We would like to extend and enormous congratulations to the winners of the "Big Animals" October photo contest. Contestants submitted a variety of stunning images of whales, dolphins, sharks, rays, and more, however it was an image of the underside of a large humpback whale skimming the surface by Cedric Peneau that caught the attention of the DPG judges. Peneau will receive a Nano Flash Action Lighting Set (a $685 value!), courtesy of Fantasea.
Also competitive in this month's contest was Montse Grillo's gorgeous shot of hunting dolphins.
And finally, the judges were taken by the moment and the composition of Wahrmut's Sobainsky's image of devil rays.
Thank you so much to all of the winners for your submissions, and to all who entered this month's contest. And a special thanks to Fantasea for providing top quality and much appreciated prizes! Be sure to enter your "Humans and Divers" shots for our November contest ending the 30th at midnight!
And as always, the DPG team is very appreciative to all of the judges: Matt Weiss, Joseph Tepper, Lia Barrett, Keri Wilk, Jeff De Guzman, Steve De Neef, Tobias Friedrich and Mark Fuller for their continual support of the DPG contests.
---
The Nano Flash Action Lighting Set is a universal flash & video lighting set designed to be compatible with any compact digital housing. It was designed in order to enhance underwater videos and images taken by compact digital camera systems.
Set includes:
Blue Ray Tray
2 x Flex Arm
BlueRay Action Video Light
BlueRay YS Mount A
Nano Flash
Fiber Optic Cable
18650 Battery
18650 Battery Charger
Fantasea Pro Bag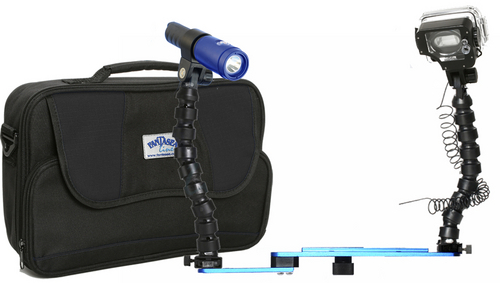 The Nano Flash included with this set is an ultra compact digital slave strobe and underwater protective housing kit.
The strobe unit triggers in sync with the digital camera internal flash by a small light sensor in the strobe body.
Simple operation, good performance and small size, make the "Nano" a must have accessory for underwater digital camera imaging,. Furthermore, the strobe can be removed from the housing and used as a land strobe in dry conditions.
Nano Flash Specifications:
Guide number 12 (Air: ISO 100 x 1 meter. At one foot: the guide number is 39)
Uses 2 x AAA batteries
Depth rated to 60m/200 feet
3 pre-flash modes
Fiber Optic Cable included with the set

The BlueRay Action Video Light included with this set is a compact, durable and powerful video light, which was designed to enhance color and lighting in your underwater videos and still images.
Its lightweight and compact design allows it to be comfortably integrated into any underwater photo system, such as with action cams, amphibious cameras, compact digital housings and more. With a burn time of 160 minutes in full power, the light can be used for a multiple dives without recharging between the dives. A battery power indicator light around the power switch enables easy monitoring of the battery power.
Adjustable power output allows controlling the intensity of the beam in various compositions and diving conditions, as well as extending the burn time of the light. Color temperature of the beam is slightly warmer than daylight, which assists with producing vivid and colorful videos without having to use any color correction filters. The light features a wide beam angle of 75 degrees, making it suitable to light a wide range of compositions.
Depth rated to 100 meters/330 feet, the BlueRay Action Video Light fulfills the needs of both recreational and technical divers. Blue Ray Action Light Specifications:
Depth ratio: 100 meters / 330 feet
Maximum output: 700 lumens
Beam angle: 75 degrees
Material: Aluminum head, Polycarbonate body
Battery requirements: 1 x 18650 Li-ion battery or 2 x CR123 non-rechargeable batteries (not included but can be ordered separately)
Burn time: 160 minutes at 100% power
LED Lifespan: 30,000 hours
Color temperature – approx. 6,000K
Operation modes: 100% / 50% / 30% power, SOS signal and fast flashing
Power indicator: Green (100%-60% power), Yellow (60%-30% power), Red (30%-15% power), Flashing Red (15%-1% power)
Dimensions: 37 x 157 mm (diameter x length)
Weight: 156g (without battery)
Includes: Hand lanyard and instruction manual
Optional YS Mount available – BlueRay YS Mount A (Cat. No. 4028)
PREVIOUS CONTESTS
Be the first to add a comment to this page.
Newsletter
Travel with us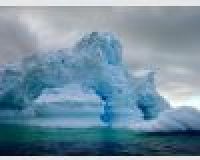 Antarctica
Plan Your Adventure >