November 2012 Photo Contest
For the November monthly contest we took a break from marine underwater photography and entered the glamorous world of fashion.
And today, DPG is very proud to announce the winners of our November Monthly Photo Contest. The theme for the month was "Fashion" and the winner of a free subscription to Scuba Diver-Through the Lens magazine is Nicholas Samaras.
Nicholas captured the judges' votes with is strikingly simple image of a model against a black background. The judges were impressed by the simplicity, color and tone of the image.
Second place went to Jean-Luc Truijens for a beautifully composed image of a mirror reflection titled "Narcissus." George Rigoutsos nabbed third place with his shot of a model in a red dress swimming through a stunning sun ball.
As always, a big thank you to our all-star team of judges, who help sift through hundreds of images each month- DPG editors Matt Weiss and Joseph Tepper, Keri Wilk, Jeff De Guzman, Steve De Neef, Tobias Friedrich and Mark Fuller.

Congrats to the winners and all who entered—and make sure to submit your best macro shots to the January monthly contest, open now!

PREVIOUS CONTESTS
Newsletter
Travel with us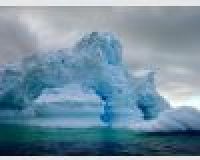 Antarctica
Plan Your Adventure >