August 2013 Photo Contest
In the spirit of a shark-infested month, DPG's August contest celebrated these beloved creatures, as many readers contributed their top images. In judging this month's contest, the DPG panel definitely had encounter envy as they sifted through the variety of species, moments captured, and up close and personal proximity relayed through the submissions.

But ultimately, it was Bill Eastwick's image of a toothy great white flashing his pearly whites as if on cue for a portrait that most captivated our judges. Bill will receive a shiny Nikon Coolpix L28 Camera and Housing Package + Tray and Handle Assembly + (NEW) Gamma LED Dive Light with Mount and Diffuser Accessories, courtesy of Ikelite.
Our second place winner is none other than Mike Ellis for his sun drenched shot.
Thanks to Ikelite for sposoring the competition and DPG's Shark Appreciation Week 2013. As always, a big thank you to our all-star team of judges, who help sift through hundreds of images each month- DPG editors Matt Weiss, Joseph Tepper, and Lia Barrett, Keri Wilk, Jeff De Guzman, Steve De Neef, Tobias Friedrich and Mark Fuller.

Congrats to the winners and all who entered—and make sure to submit your best fish portraits to the September contest, open now!
---
Nikon Coolpix L28 Camera and Housing Package + Tray and Handle Assembly + (NEW) Gamma LED Dive Light with Mount and Diffuser Accessories!
Every diver should carry a flashlight, so why not mount it to your system as the perfect photo accessory? With the benefits of having a close-up light, focus assist, or video light at your fingertips, you'll enjoy showing off your system as much as your photos. By itself, the Nikon Coolpix L28 Camera and Housing Package is the perfect system for photographers of all skills levels who are looking for a small, simple system that delivers high-quality photos and video… anywhere there's water. Simply point, and shoot! Add the sexiest dive light you've ever seen, and get ready for compliments.
Nikon Coolpix L28 Camera and Housing Package (#6280.29)
Access to all Camera Functions

20.1 Megapixels

High Quality HD (720p) Video

Easy Drop-In Camera Loading

200ft (60m) Depth Rating

Compatible with Wide Angle Lenses

See the O-ring Seal


Gamma LED Dive Light: The tactical aluminum dive light, transformed by pure design.
220 Lumens in a Featherweight 4 oz. Frame

Highest Power-to-Weight Ratio in its Class

Military-grade Anodized Aluminum Construction

Double O-ring Seal

Corrosion-proof and Waterproof up to 400 feet

Ergonomic, No-slip Contour Grip

Heavy-duty Mechanical Tail Switch

Continuous or Momentary Lighting

Designed, Built, and Tested in USA

Available in Red (#1803), Black (#1800), or Silver (#180

1)
Ikelite products are available worldwide through the finest dive, photo, and water sports retailers. Visit Ikelite's dealer listing to find an Authorized Ikelite Dealer near you.

*Note: Gamma's diffuser accessory (#1870) threads onto the front of the Gamma for a diffused beam approximately 30 degrees wide. Perfect when using as a focus, video or photo light. When operating the L28, Manual white balance is quickly accessed through the camera's Shooting Menu for realistic color correction up to approximately 40ft (12m) in sunny conditions. Add an external strobe and/or video light for stunning images at all depths and light levels! Ikelite's ULTRAcompact housings are high quality, built to last, and backed by Ikelite's reputation for excellence.
PREVIOUS CONTESTS
Newsletter
Travel with us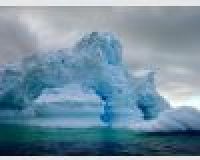 Antarctica
Plan Your Adventure >